Why Gabrielle Union Demanded a Prenup With Dwyane Wade
Gabrielle Union — an actress best known for her roles in films such as Bring It On, 10 Things I Hate About You, and Bad Boys II — has been married to former NBA player Dwyane Wade for nearly six years. Though they have a marriage that is going seemingly well, the two have not been without their relationship struggles. They each had already been divorced by the time they married in 2014. And, for Union especially, there were some valuable lessons she took from her failed marriage that affected her decisions with concern to Wade.
Gabrielle Union's first marriage was to Chris Howard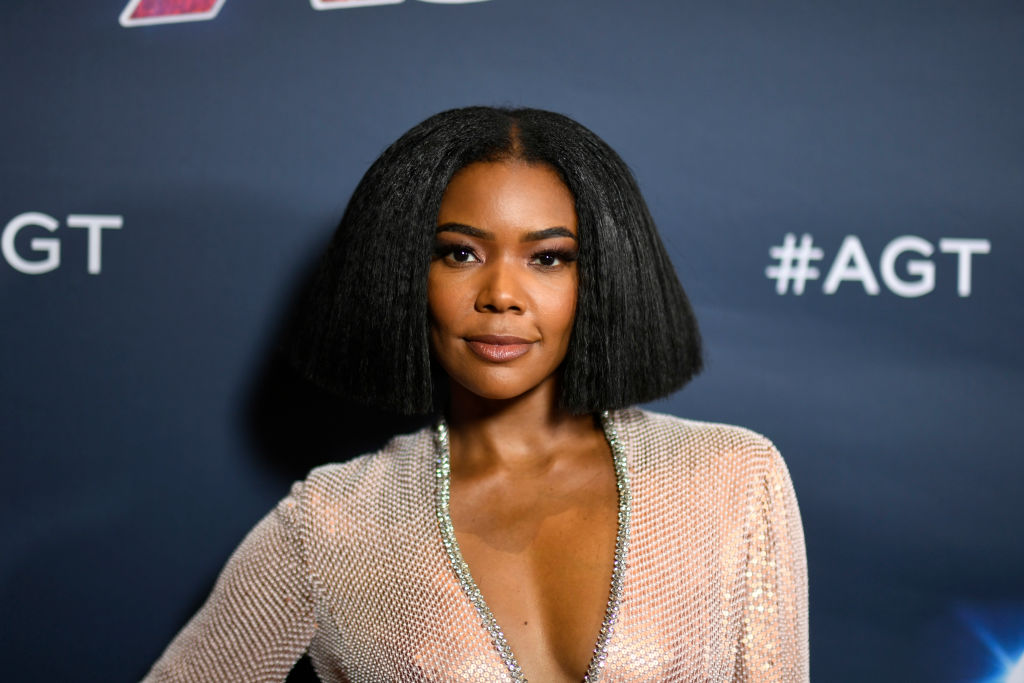 Wade wasn't the first NBA player Union has been married to. Form 2001 to 2005 she was married to Chris Howard, in a union that many thought was doomed from the start.
The proposal alone was enough to give anyone pause. Howard was apparently snacking on a bucket of KFC chicken with one hand while waiting for Union at home with the ring in the other. The next day she discovered that he might be cheating but went ahead with the marriage anyway.
At the wedding, it was clear some of her friends weren't happy about her decision. In Union's memoir, We're Going to Need More Wine, she wrote about how a friend she had asked to do a reading made his feelings known: "Dulé thought this marriage was a terrible mistake, so as he read from 1 Corinthians, he kept sighing dramatically, pausing to look at me like 'Are you getting this?"'
The two eventually divorced amid Howard's cheating scandals.
Gabrielle Union's prenup with Dwyane Wade was her idea
Union hadn't had a prenup with Howard, and even without the details of their divorce, it's clear from her interviews she believes that was a big mistake.
During a 2014 interview with Arsenio Hall, just a few months before her marrying Wade, Hall asked if she'd always "chosen so perfectly." The answer was no, and she gave several examples of poor choices she had made in the past.
When it came to her upcoming marriage to Wade she knew she wanted at least one big thing to be different.
"For this marriage… the biggest difference between this and the last marriage will be a prenup," Union said. "At my insistence. When you have your own stuff, you don't need to worry about anybody else's stuff. So everyone should go into the relationship knowing I'm here for you and you're here for me. And the reality is I've never seen Dwyane balance a checkbook. So… I gotta protect my stuff… That's the wave of the future, protecting your stuff."
She shared a similar sentiment in another interview: "I want to make it clear that I have in no way hitched my wagon to his star. I have my own wagon and star."
Dwyane Wade had a messy divorce from his first wife
Though Union didn't mention it in her comments about getting a prenup, it's important to note that Wade's divorce from his first wife Siohvaughn Funches was not at all amicable, and may have also played a part in Union's decision. Funches and Wade were married in 2002 and divorced in 2007 but the legal battles lasted well into 2010.
Funches made claims that Wade had abused her and also said she was left without child support for their two children for long periods of time. She even unsuccessfully tried to sue Union at one point for, as she claimed, breaking up the marriage. Wade eventually got full custody of the children when all was said and done.
There is also the matter of Wade's third child, who was conceived with another woman while he and Union were on a break in 2013. Details of this time in their relationship have just begun to come out thanks to his ESPN Documentary D. Wade: Life Unexpected, Dwyane. Wade says that telling Union about the child was one of the hardest things he's ever had to do.
In 2018 Wade and Union had a child of their own together through a surrogate.