Why Gabrielle Union Says Stepdaughter Zaya Wade Felt 'Outed' on Social Media
Gabrielle Union and Dwyane Wade have shared how protective they are of their blended family through the years. The power couple recently opened up about their experiences raising Wade's daughter, Zaya. In February 2020, Wade revealed that Zaya, now 13, officially came out as transgender.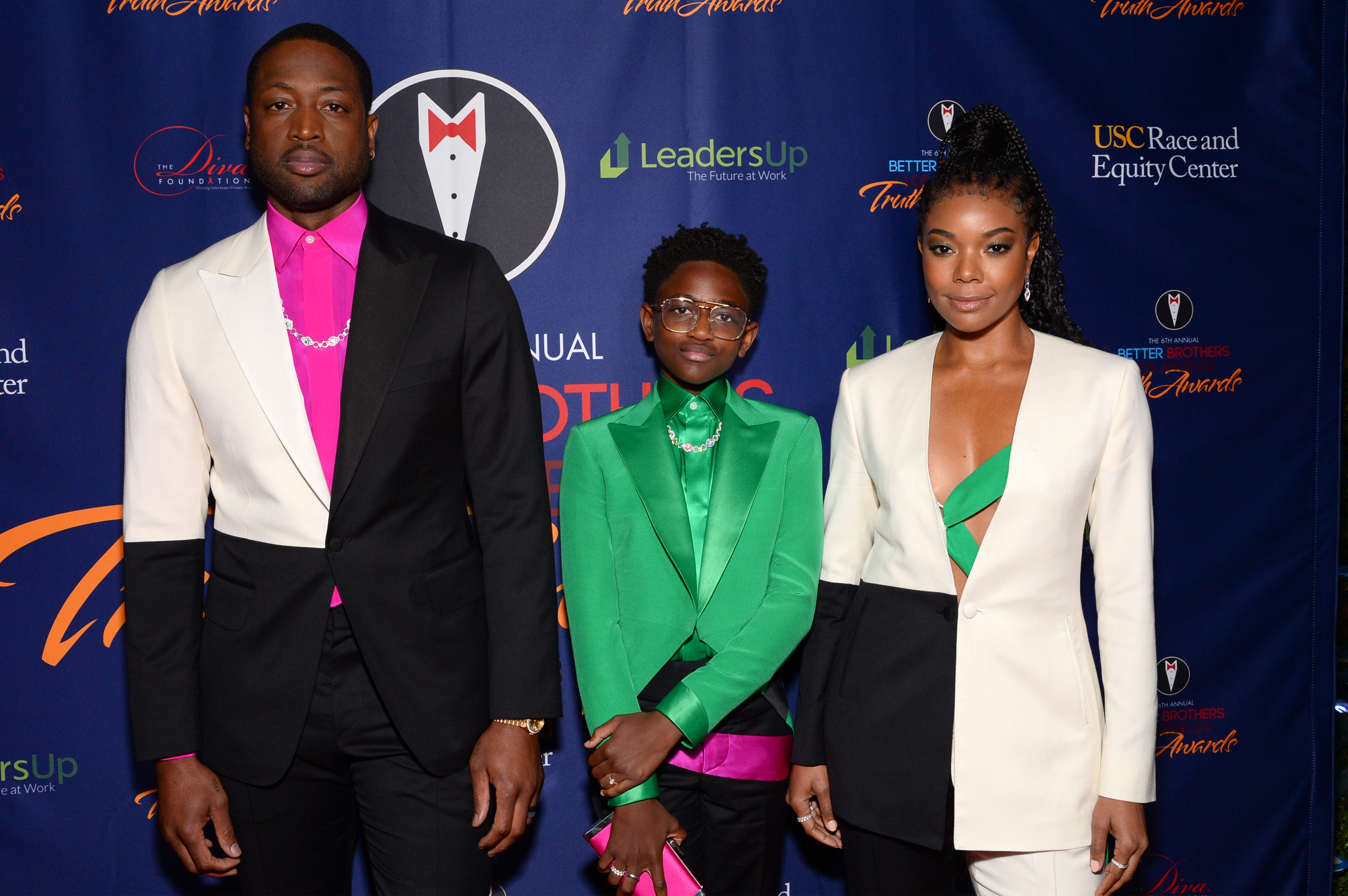 Why Gabrielle Union spoke to the cast members of 'Pose'
Union and Wade began dating in 2009. At the time, Wade had recently divorced his ex-wife, Siohvaughn Funches. The pair divorced after eight years together and two children: Zaya and Zaire. Throughout the years, Union shared her experiences of being a stepmother to Wade's children when they got married in 2014. 
RELATED: Gabrielle Union Wanted to Be a Lawyer Before She Became an Actor
In 2019, Union and Wade received online comments regarding Zaya's gender and sexuality. The reactions started after Union shared a family photo on Instagram, which showed Zaya wearing a crop top and acrylic nails. Wade appeared on The Ellen DeGeneres Show in February 2020 and said that Zaya came out to him and Union.
Wade told DeGeneres that Zaya asked him and Union to begin using she/her pronouns in addition to her name. The former NBA star said Union reached out to FX's Pose cast shortly after Zaya came out. The series follows ballroom culture in the 1980s and 1990s and stars transgender actors Indya Moore, MJ Rodriguez, and Dominique Jackson.
"That was our job, to go out and get information, to reach out to every relationship that we have. My wife reached out to everybody on the cast of Pose," Wade said. "We just tried to figure out as much information as we can to make sure we give our child the best opportunity to be her best self."
Gabrielle Union said Zaya Wade felt 'outed'
Union opened up about Zaya's experiences with social media during an appearance on Taraji P. Henson's Facebook Watch show, Peace of Mind With Taraji. During their chat, Union told Henson and her co-host, Tracie Jade, that Zaya felt "outed" by the public. 
RELATED: Gabrielle Union Opens Up About Why Her PTSD Is On 'Overdrive'
"Zaya's peace is non-negotiable," Union said. "As Zaya gathered more language, she was able to tell us about her identity. She was able to tell us about her sexuality. She was able to tell us, 'I'm trans.' She says, 'I've come out a few times. I came out to my teacher in third grade. And then, when you guys posted that picture of me in Chicago at my birthday party.'"
Union told Henson that the photo of Zaya posing next to her birthday cake circulated across "certain Black blogs" that openly discussed Zaya's identity.
"And it's just Zaya standing next to her cake," Union said of the social media snapshot. "And that picture was dissected on certain Black blogs, and the comments were the guessing as to who Zaya was and why. She said, 'It felt like I was outed, and I was just standing next to my cake.'"
Gabrielle Union shared how 'proud' she was of Zaya Wade after Dwyane Wade shared that she came out
During her appearance on Peace of Mind With Taraji, Union admitted that she and Wade don't have all of the answers to raising Zaya. However, they continue to support their child and they celebrated her officially coming out in February 2020. 
RELATED: Gabrielle Union's 2 Zoom Beauty Tricks Are Splurgeworthy
After Wade's appearance on The Ellen DeGeneres Show, Union posted a video of Wade and Zaya at a golf course. While driving the golf cart, Zaya gave encouraging advice to those struggling with coming out.
"Meet Zaya. She's compassionate, loving, whip-smart and we are so proud of her," Union tweeted. "It's Ok to listen to, love & respect your children exactly as they are. Love and light good people."