Why 'Game of Thrones' Star Kit Harington's 'Criminal' Co-Star Just Called Him a 'Real D**k'
'Game of Thrones' star Kit Harington plays a smug, bigoted real estate agent accused of sexual assault on 'Criminal.'
Game of Thrones alum Kit Harington is currently starring in season 2 of the Netflix series Criminal: United Kingdom. The role is a complete 180 from his turn as Jon Snow. After eight seasons of playing a dashing hero who was shy with Westeros women, Harington is now a smug, bigoted real estate agent accused of sexual assault. His co-stars have praised him for leaving the character behind. They say he is "amazing" at playing a "real d**k."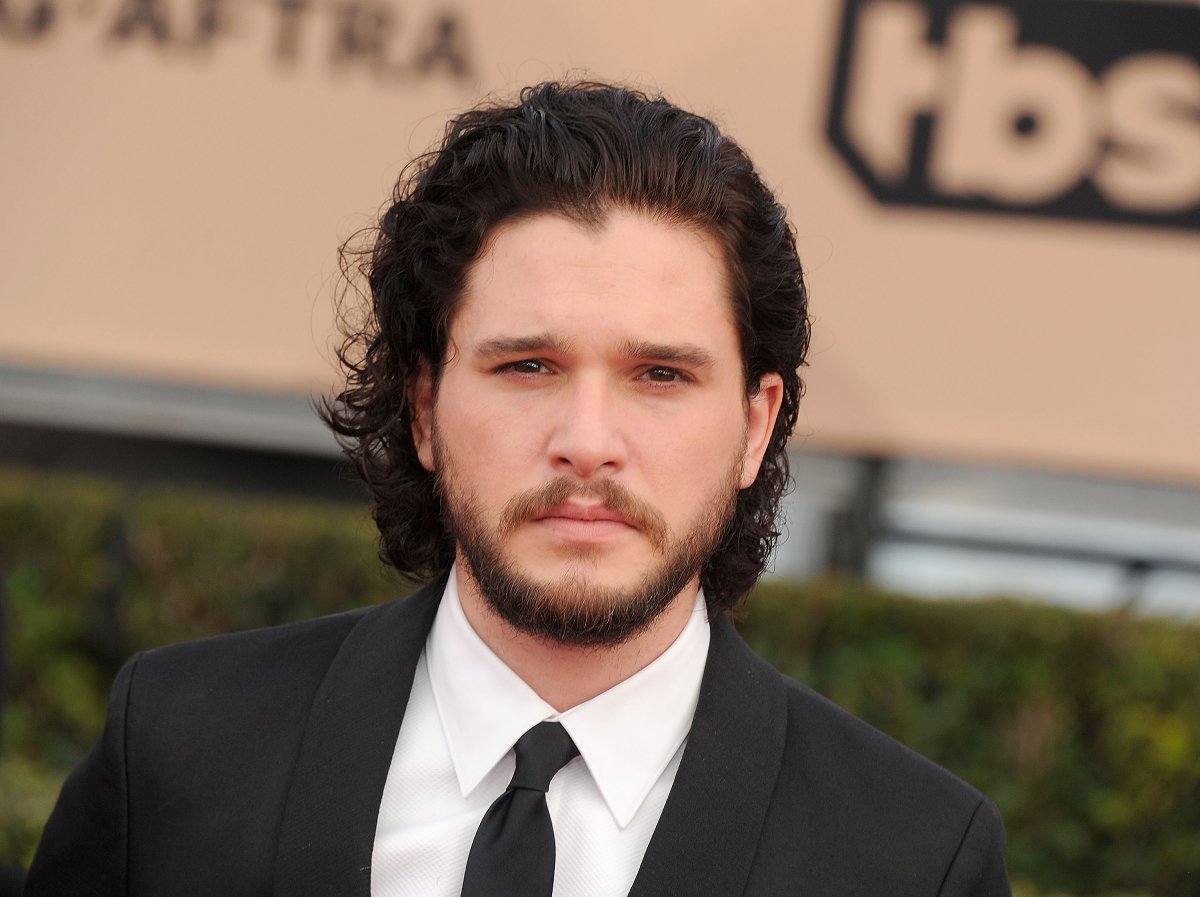 Maisie Williams recently spilled some 'GoT' tea about Kit Harington
It's been more than a year since the series finale of Game of Thrones. But, according to Buzzfeed, fans are still not completely over the disappointing final season. One of the biggest surprises was the demise of The Night King.
For years, fans were sure it would be Jon Snow who would eventually kill the series' biggest villain. Harington's Game of Thrones co-star Maisie Williams recently told The Hollywood Reporter that even the actor himself thought he would be the one to save the day.
"[Kit Harington] expected it to go [Jon Snow's] way, too, and he even said, 'It was going to go that way. Someone told me in season three that I was going to kill The Night King,'" Williams revealed.
As fans know, it was Arya the whole time. Williams says it would have been "too obvious" to go with Jon Snow. She says she is glad it was Arya, and she thinks she had the best storyline of the final season.
'Criminal' flew under the radar during season 1
An original from Netflix, Criminal: United Kingdom is a scripted series that takes place in a police interrogation room. Season 1 featured three episodes, each highlighting a different case. One episode starred Doctor Who alum David Tennant as the accused. Another featured Marvel star Hayley Atwell.
As Metro points out, despite its strong cast the first season of Criminal: United Kingdom flew under the radar. But that could change in season 2 as they have upped the stakes and brought in stars like Harington and Big Bang Theory's Kunal Nayyar. Season 2 also features an extra episode.
All of the action takes place in either the statement room, the hallway outside of the room, or behind-the-mirror. It's a suspenseful setup, with each of the accused having varying degrees of innocence.
Harington's co-stars Katherine Kelly and Rochenda Sandall say that he brought his A-game to his episode. And, fans might be caught off guard when they see the Game of Thrones alum playing against his most well-known role.
Kit Harington is 'amazing' at playing a 'real d**k'
The first seven minutes of Harington's Criminal: United Kingdom episode features the actor giving a chilling monologue. It establishes his character as an insufferable, self-entitled banker named Alex. But, just because he is a horrible human doesn't mean he is guilty of a crime.
Kelly and Sandall are part of the investigation team trying to find the truth in each case. They praised Harington for "embracing" the role of a suspected rapist
"One of the most exciting things about the show is you get to see some of the world's greatest actors playing roles that you probably have never seen them play before," Kelly said.
Rochenda added that seeing Harington play the role of a "real d**k" was "amazing" because he was so honorable as Jon Snow. After being tied to that character for so long, she could see Harington embracing the role of Alex and enjoying it.
Season 2 of Criminal: United Kingdom hits Netflix on September 16.