Why Gavin Rossdale Says His Divorce With Gwen Stefani Is His Most Embarrassing Moment
It's been years since Gwen Stefani and Gavin Rossdale got a divorce. Stefani has moved on to dating Blake Shelton as they co-parent together. Rossdale recently admitted their public breakup is his most embarrassing moment. Find out the reason why and more.
Gwen Stefani said finding out about Gavin Rossdale's affair was 'hell'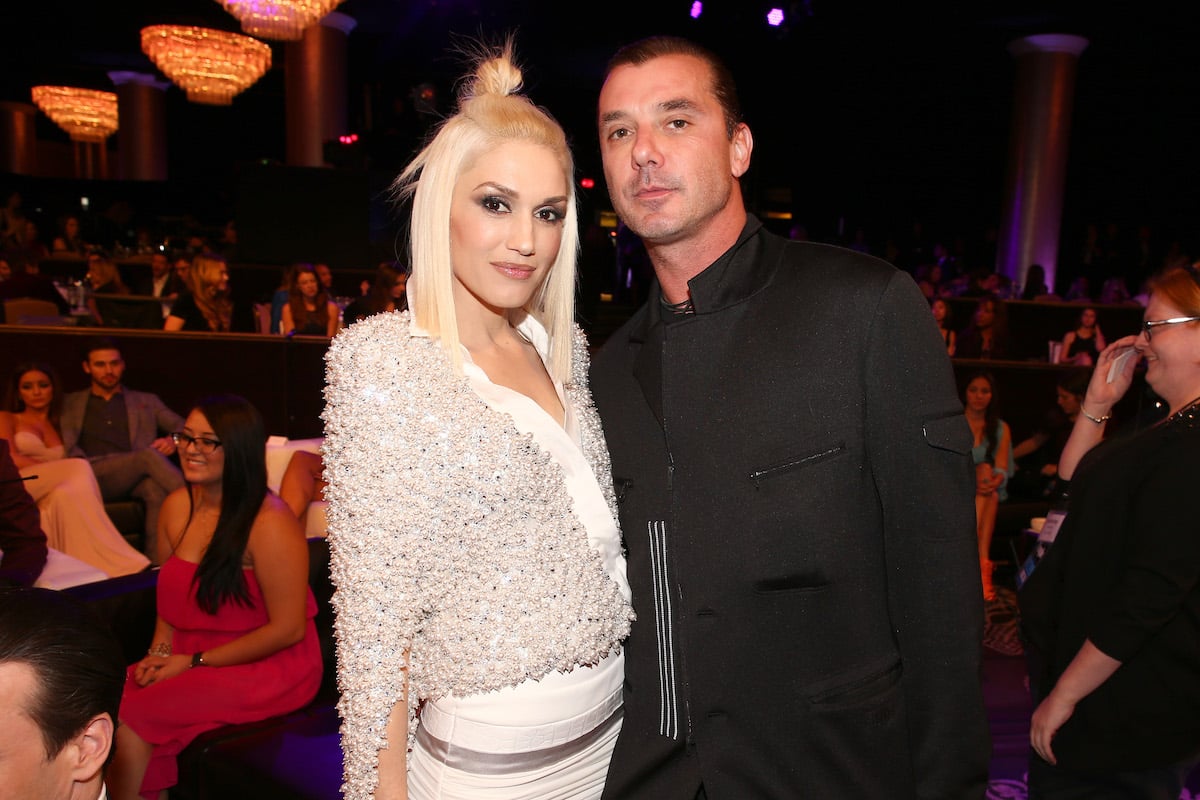 RELATED: Blake Shelton and Gwen Stefani Rumored to Want Multiple Wedding Ceremonies for This Reason
Rossdale and Stefani got married in 2002. The couple have three kids together Kingston, Apollo, and Zuma. It was reported that Stefani found out that Rossdale cheated on her with their nanny in 2015.
Stefani told Harper's Bazaar that she remembers the date being Feb. 9 when she found out. "It was the beginning of hell. Like six, seven, eight months of torture, trying to figure out this big secret," she said.
She later talked about her world being shaken. "My dreams were shattered," the mother said. "All I wanted my whole life was to have babies, be married, like what my parents have. Then I remember thinking,'There's gotta be a reason for this.' Of course you go through the 'Why me?' and feel sorry for yourself. But then I was like, 'No, this happened to me already and I made something good out of it,' and that was Tragic Kingdom."
Rossdale said he didn't want a divorce
RELATED: Are Gwen Stefani and Gavin Rossdale Friends?
The father opened up about his divorce with The Sun. He admitted that he didn't want to end the marriage.
"[Divorce] was completely opposite to what I wanted. Really not…but here we are," he said. The singer added, "Apart from death, I think divorce is one of the hardest, most painful things to go through."
Rossdale talked about co-parenting with Stefani. "The one thing – the only good thing, because everything else is not good – is we care about the children and it's about them," he said. "So we do everything to make this life change as seamless as possible."
He is still open about his feelings around the divorce today. Rossdale recently called it his most embarrassing moment.
He says his divorce is his most embarrassing moment
RELATED: Gwen Stefani and Gavin Rossdale Can't Be in the Same Room Together
Rossdale answered multiple questions with The Guardian. One of them is what's his embarrassing moment and he gave a short, straight answer.
"The gross and lopsided spectre of the crumbling of my marriage," he answered. The musician was also asked about what's an important lesson he's learned about life. "That life is just a series of chapters, and it's essential to try not to bring older chapters into new chapters," he answered.
The singer didn't give many more details but his divorce was very public. Chances are the reasons for the attention is probably why he'd consider it to be his most embarrassing moment.
Rossdale recently talked about how the pandemic has made it difficult to co-parent. Stefani has been staying in Oklahoma on boyfriend, Blake Shelton's ranch with their children.