Why Geoffrey In 'Bel-Air' Has More 'Edge and Swagger' Than 'The Fresh Prince of Bel-Air' Version
'Bel-Air' star Jimmy Akingbola recently revealed why his version of Geoffrey is so different than Joseph Marcell's character in 'The Fresh Prince of Bel-Air.'
Fans of The Fresh Prince of Bel-Air remember Joseph Marcell's Geoffrey for his witty insults and physical comedy. But the character is far different in the new Peacock series, Bel-Air. According to Jimmy Akingbola, who plays the new Geoffrey, his version is meant to be much edgier. 
'Bel-Air' retells 'The Fresh Prince of Bel-Air' story as a modern drama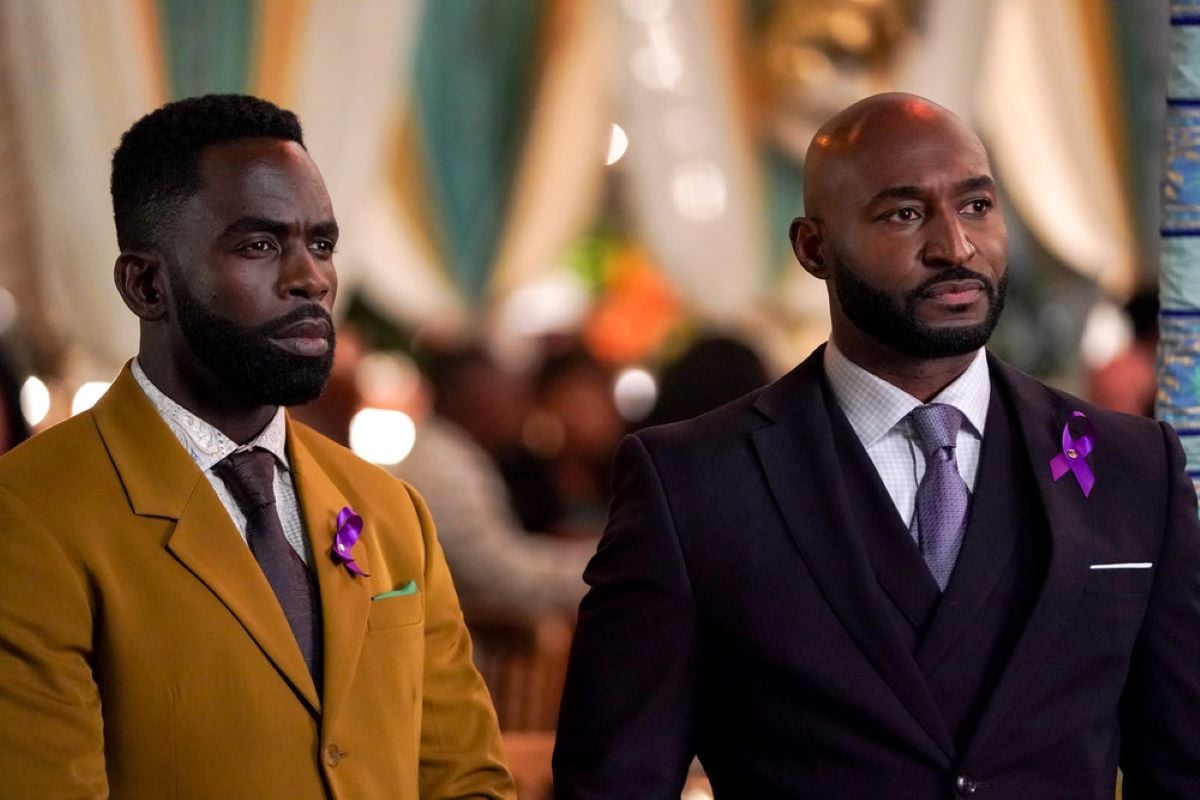 Will Smith developed The Fresh Prince of Bel-Air' as a sitcom in the 90s. But after seeing Morgan Cooper's dramatic short retelling the story, Smith decided to produce it as a modern drama. 
Bel-Air follows a young Will (Jabari Banks) from his troubled neighborhood in West Philadelphia to his Aunt and Uncle's lavish home in Bel-Air. The series features most of the characters from the original, including the Banks family, Geoffrey, Jazz (Jordan L. Jones), and Lisa (Simone Joy). 
Jimmy Akingbola reveals why his version of Geoffrey in 'Bel-Air' is edgier 
In Bel-Air, Geoffrey is not a butler. He introduces himself to Will as a house manager. And unlike in the original, he has a close bond with Philip Banks (Adrian Holmes). 
But the way Akingbola plays Geoffrey is also very different. And he suggests it's because his version is more intensely layered. 
"I always say that, for me, the original Geoffrey was the suave Roger Moore-type James Bond, and in our version, he's more Jason Bourne," the actor told The Hollywood Reporter. "He's got an edge and a swagger to him."
Akingbola revealed that he and showrunner Morgan Cooper discussed the character's origins and motivations. Like him, Geoffrey is also from East London. So he and Cooper developed him with authenticity. 
"He couldn't be a butler. That doesn't work in 2022," Akingbola suggested.  "So he's a house manager, but he does a lot of other stuff." 
"I remember loving the original Geoffrey but, where I'm from, not knowing many people who spoke like that," he added. "So I loved being able to create someone who, if you are from East London, you'd be like: "I know guys like that." Also, in this, he's more tapped in closer to Will. He's had a similar background. He's street smart." 
'The Fresh Prince of Bel-Air' Geoffrey actor gave Jimmy Akingbola his blessing
As revealed by Akingbola in his chat with The Hollywood Reporter, Smith is very involved with the show. And he played a huge part in selecting the Bel-Air cast.
"Will's all over it," the actor noted. "When people ask about Will's involvement, I'm like, 'He's been involved from day one!"' 
Akingbola also shared details about his meeting with The Fresh Prince of Bel-Air Geoffrey actor Joseph Marcell. He said that upon his casting announcement, Marcell congratulated him, and then the two went out to celebrate. 
"I actually called him on the day when I was able to tell him," Akingbola recalled. "And he was like, 'Jimmy, I know. Congratulations. I can't wait to see you when I come out to L.A.' So he came out a couple of days ago, and we got some whiskies together." 
The actor also promises that fans will get to see a "lighter side" of Geoffrey as the season continues. New episodes of Bel-Air air Sundays on Peacock.