Why The Beatles Brought in Billy Preston to Play on This No. 1 Hit
It was a first when The Beatles brought in Billy Preston for the 'Let It Be' sessions. Here's why George Harrison wanted him to play with the band.
Of the many remarkable late releases by The Beatles, the band's "Get Back" single stands out for many reasons. For starters, it wasn't just a song; Get Back was also the working title for the band's new album. After years of studio experimentation, the band wanted a live feel for its next record.
That meant getting back to playing as a band. Unfortunately, it didn't go as planned. In the second week of January (1969), George Harrison quit the group after more bickering. That's how John Lennon took over on lead guitar on "Get Back."
The departure of Harrison led to another new sound on a Beatles record: the electric piano of Billy Preston. When "Get Back" was released in April, it was the first Fab Four record with a credited guest soloist (The Beatles With Billy Preston). Not even Eric Clapton had gotten that honor.
Judging by the band's enthusiasm during its live rooftop performance and the song's success (it hit No. 1 that summer), Preston seemed like the one man capable of keeping The Beatles together. And that's partly what George had in mind when he asked him to play keys on "Get Back."
George wanted a new sound — and a new vibe — for the band in early '69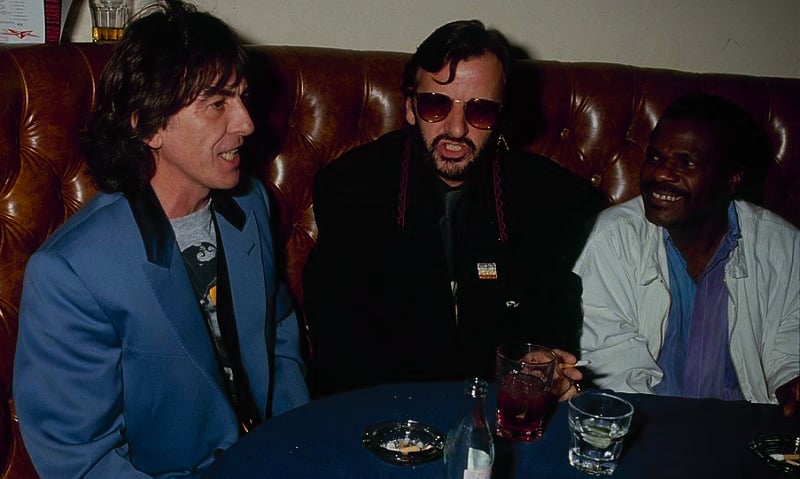 When George walked out on the group in early January '69, it wasn't the first time a Beatle had come close to quitting. Less than six months earlier, Ringo did exactly the same thing during the White Album sessions. Clearly, the band had problems.
Even after George returned to the group late in January, he didn't see a path forward. But that changed when he bumped into Preston at Apple studios. "I said, 'Come in and play on this because they're all acting strange,'" George recalled in Anthology. "I knew the others loved Billy."
Preston, then 22, had actually known The Beatles since their Hamburg days. He'd toured with Little Richard as a teenager and became friendly with the Fab Four then. So he accepted George's invitation and got to work on "Get Back."
"He got on the electric piano, and straight away there was 100% improvement in the vibe in the room," George said. "Billy didn't know all the politics and the games that had been going on, so in his innocence he got stuck in and gave an extra little kick to the band."
Preston's impact was so great John wanted to make him the 5th Beatle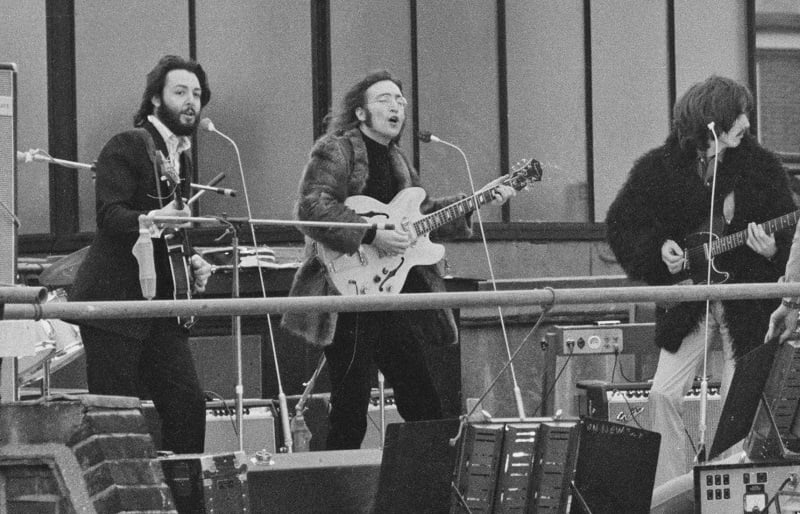 To say Preston had a big impact on The Beatles would be an understatement. George said Preston's electric piano work elevated the band on that track. "It made what we were doing more enjoyable," George said in Anthology. "We all played better and it was a great session."
George noticed that — as with Clapton during the White Album sessions — The Beatles were better behaved with an outsider in the room. "It's interesting to see how nicely people behave when you bring a guest in, because they don't want everybody to know they're so bitchy."
After hearing Preston on "Get Back," the band members wanted more. "Don't Let Me Down," John's B-side to the single, also featured Preston on electric piano. And he played on several other Let It Be tracks, including "Dig a Pony," "Dig It," and "I've Got a Feeling."
Preston became such a valued contributor Lennon proposed they make him a member of the band (a fifth Beatle!). But even after arguments with John, Paul wasn't having it. "It's bad enough with four," he said. Fair enough, we suppose, but soon there would be zero Beatles. Maybe it was worth a try.
Also see: The No. 1 Beatles Hit John Lennon Believed Paul McCartney Wrote About Yoko