Why George Harrison Embraced Slide Guitar at the End of The Beatles' Run
If you played guitar in The Beatles, you had competition. George Harrison, the lead guitarist throughout the Fab Four's run, didn't always get to take the solos on the group's records. At times, the very skilled Paul McCartney would step in and drop a solo.
Paul showcased his guitar chops on tracks such as "Taxman" and "Drive My Car." Then there was rhythm guitarist John Lennon. John took his share of solos over the years too, including a memorable one on the hit "Get Back" single.
But like his fellow Beatles George had other interests besides guitar playing. By late '65, George had developed his songwriting craft to the point where he was getting two Harrison tracks (minimum) per album. And he began his deep exploration into Indian music around this same period.
During that time, George devoted so much time to the sitar that he mostly set his guitar aside. It wasn't until about three years later that he picked up a guitar again seriously. And at that point he gravitated toward slide work.
George Harrison's interest in Indian took his focus off the guitar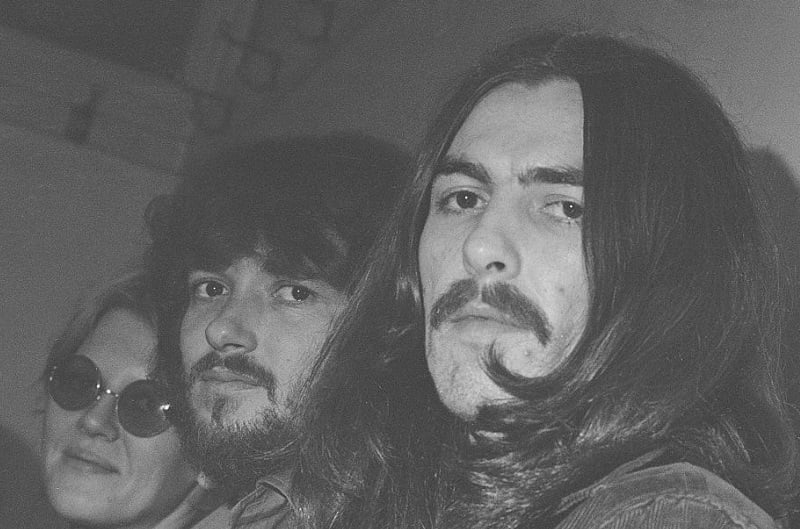 As far as sitar teachers go, George has just about the best one you could have: Indian master Ravi Shankar. And George debuted his sitar work on "Norwegian Wood." The following year, he worked out a classical Indian composition ("Love You To") for the Revolver album.
By that point, George was almost exclusively focused on Indian music. "I just listened to classical Indian music and practiced sitar — except for when we played studio dates," he told Crawdaddy (via beatlesinterviews.org) in 1977. "But I'd really lost a lot of interest in the guitar."
When you look at the songwriting credits on Sgt. Pepper's Lonely Hearts Club Band (1967), you see what George meant. On that landmark album, he only had one composition. And it was the Indian song "Within You Without You."
However, after returning from India, George began working out songs on his guitar again. And he quickly got back up to speed by Abbey Road (1969). By the time he released his debut solo record the following year, George had become infatuated with slide guitar.
George said he started slide because 'he felt so far behind in playing hot licks'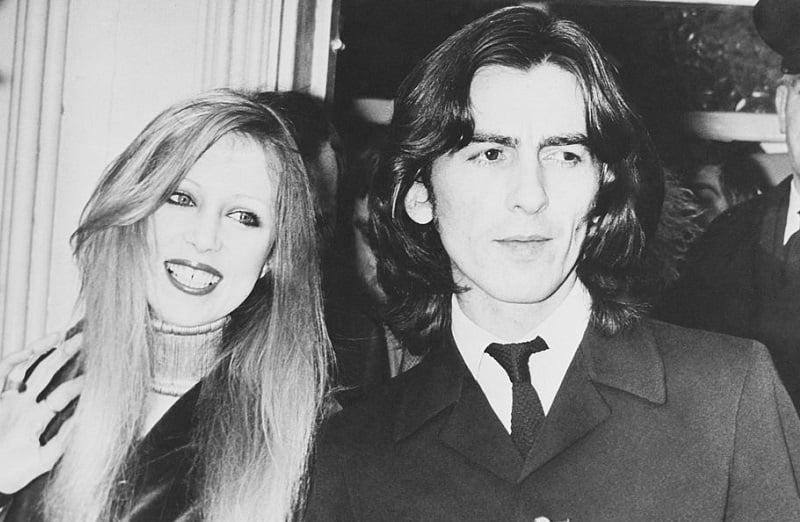 By the time George started working on guitar again, the scene had filled with virtuosos on all sides. If his friend Eric Clapton wasn't showing off his technique, Jimi Hendrix was. And Jimmy Page was starting to form his own band (Led Zeppelin) from the remains of The Yardbirds.
"I felt as though I'd missed so many years out," George told Crawdaddy. "And all the young kids coming up were all playing so good. […] That was one of the reasons I started playing slide, you know, because I felt so far behind in playing hot licks. "
In this case, George didn't need anyone to show him how. "A lot of it was just confidence," he said. On his breakout All Things Must Pass (1970), George showed off what he'd learned on slide on tracks such as "My Sweet Lord" and "Isn't It a Pity." It would become a trademark of his solo work.