Why George Harrison Had a Black Eye at the First Beatles Recording Session
When The Beatles show up to record their first singles, they had a new drummer and a guitarist with a black eye. Here's why George got punched.
When The Beatles showed up at EMI studios in 1962 for their first major recording session, they were unknown in London. Only the hippest guys at the company's labels had heard of them, and the old-guard producers and engineers couldn't care less.
However, one young engineer in the studio that day went on to work with the band on their greatest albums (including Sgt. Pepper's and Abbey Road). His name was Geoff Emerick, and he became one of the top names in the recording industry.
Yet in '62, when The Beatles arrived to record "Love Me Do," Emerick was as unknown as the band he heard play. But his recollections from that day are priceless. He mentions the "quite fidgety and quite funny" John Lennon calling an EMI employee named Norman "Normal."
He also notes the affable bass player (Paul McCartney), a "dejected" and short drummer (Ringo), and a lead guitar player who was very young and "almost emaciated" (George Harrison). The other thing that struck Emerick about George that day in '62 was the black eye he sported.
George had been punched in Liverpool following the Ringo hire.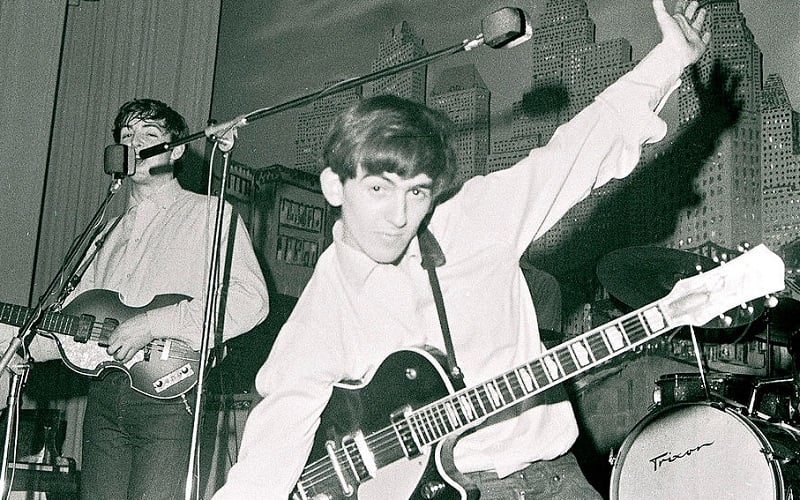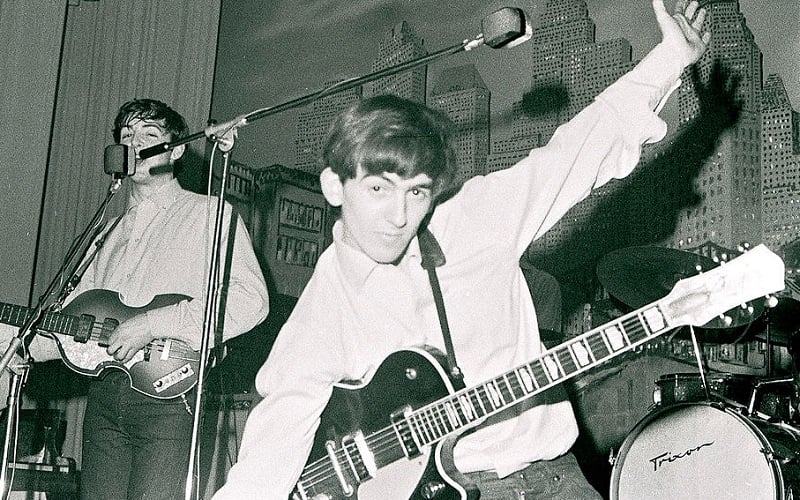 While it's odd for many to think of anyone other than the Fab Four in the band, The Beatles had a few lineup changes in the early '60s. When theyn scored their first major recording date, Pete Best was playing drums for the group.
The thing was, Best wasn't good enough to play on the record, so producer George Martin planned to use a session drummer in his place. Once the band and their manager learned of that, they decided it was time to bring in Ringo as the new full-time drummer.
Looking back, that all makes sense. However, The Beatles had already built up a loyal — and quite vocal — following in Liverpool by that time. Among the rowdy 'Pool fans, Best had been a favorite, and his firing caused quite a stir in town.
Letters, petitions, and lots of screaming followed the news. When The Beatles went to play their first show with Ringo, they found chaos at the venue. During one of many scuffles, a Best fan punched George in the face, leaving him with a black eye for the EMI sessions.
Pete Best's firing somehow still rankles nerves to this day.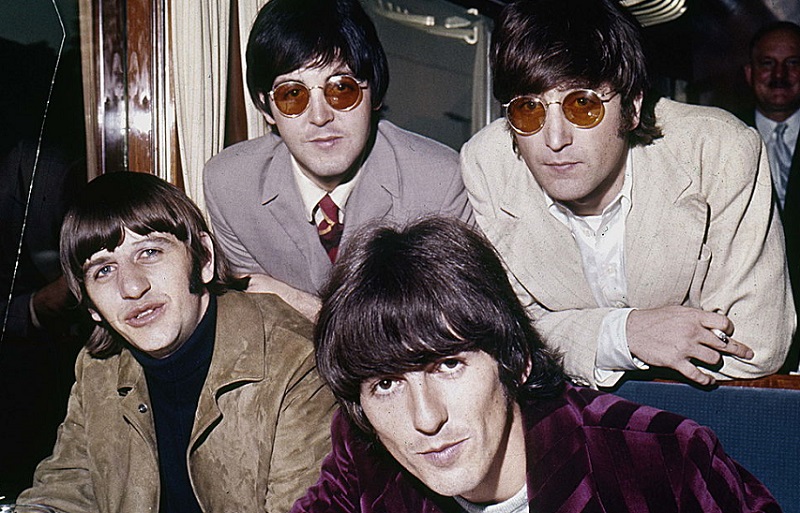 While it seems insane that people would talk about it such a thing six decades later, you'll still find bitterness from Best fans on Beatles blogs and fan sites. Apparently, many alternate stories exist as to why the band booted Best for Ringo.
For starters, fans dismissed the idea that Best played drums poorly. They continue to argue that he was an innovator on the Liverpool scene. That doesn't fit when you recall George Martin wouldn't let him play on a Beatles record.
Those conspiracy theorists claim Best ranked higher in handsomeness than the other Beatles, too. So, they wanted him out because they were jealous of attention Best got. (These days, you have to laugh about Best getting more attention than Paul McCartney and John Lennon.)
Nonetheless, George Harrison would have been the first to tell you Best's fans meant business. They had no problem blackening his eye and making him look even weirder at his first recording date in the big city.
Also see: Why John Lennon and Paul McCartney Treated George Harrison Like a Lesser Beatle