Why George Harrison Ranked 'Rubber Soul' Above Every Other Beatles Album
Everyone has a favorite Beatles album — even the band members themselves. For John Lennon, it was The White Album, a record that showcased some of his best guitar rock with the Fab Four. For Paul McCartney, Sgt. Pepper's Lonely Hearts Club Band was a high point.
Ringo and George Harrison picked other records. For Ringo, the medley on the second side of Abbey Road made that album his favorite. (John disliked the band's final record for the very same reason.)
But George's pick went back to a special record in the Beatles' discography: Rubber Soul (1965). With tracks like "In My Life," "Girl," and ""Norwegian Wood," the band showed remarkable growth from the prior year when they first landed in America.
On that record, you'll George playing sitar for the first time, a harpsichord-sounding solo by the band's producer, and other great sounds never heard on Beatles records before. George loved all of that about Rubber Soul.
George loved the new sounds and songwriting techniques of 'Rubber Soul.'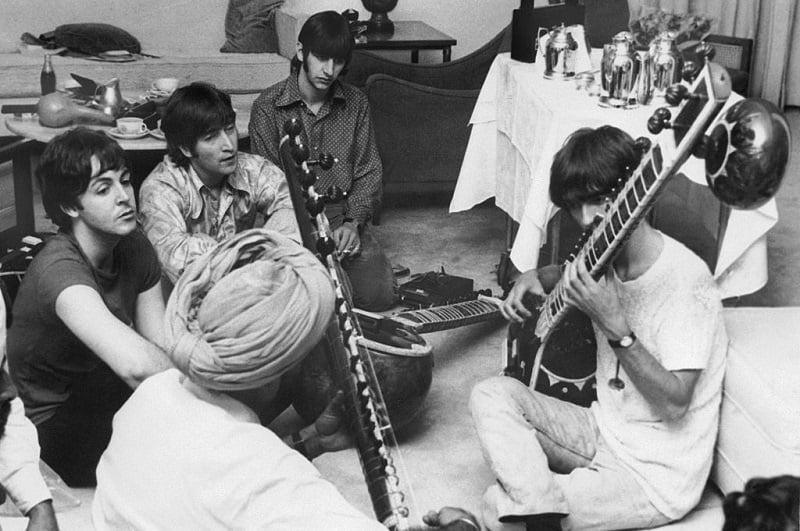 For Beatles fans who were around in the early '60s, there was no mistaking the band's new direction on Rubber Soul. After they kicked off the record with the Motown-inspired "Drive My Car," the Fab Four dropped the sitar-infused "Norwegian Wood."
That marked the beginning of George's fascination with the sitar. In 1980, he recalled that he'd had bought a "crummy" one in London and learned the "Norwegian Wood" part when John asked for something different.
But there was much more to be found on the record. Fans who were getting into Bob Dylan and the California scene had John's "Nowhere Man" and George's "If I Needed Someone" to chew on.
"We did spend a bit more time on it and tried new things," George said in the '90s. "But the most important thing about it was that we were suddenly hearing sounds that we weren't able to hear before."
George's 2nd 'Rubber Soul' track was part of that development.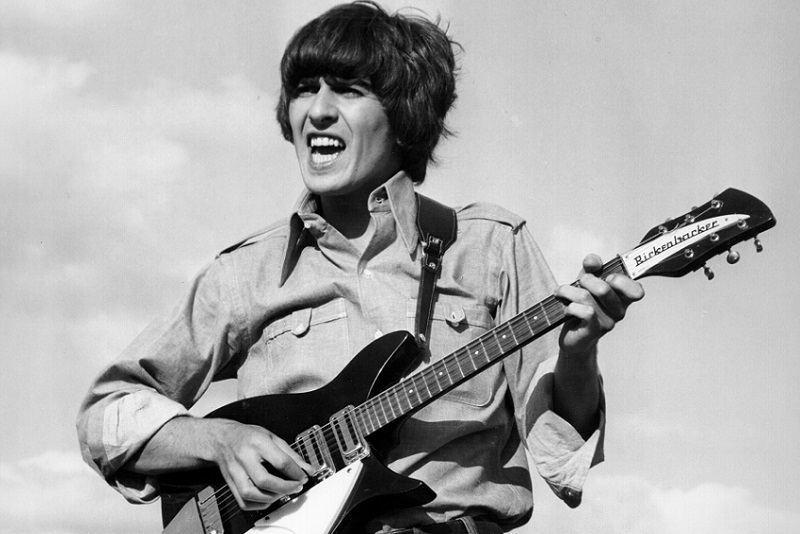 In addition to the Byrds-influenced "If I Needed Someone," George also wrote "Think for Yourself" on Rubber Soul. His second track reflected his own growth as a songwriter (especially in the long lyrical lines) and featured an interesting bass part by Paul.
Paul's bass was fed through a fuzz box, which gave the part its distinctive, growling sound. George's lyrics are noteworthy as well. "I know your mind's made up / You're gonna cause more misery" reveals the darker side of his writing.
While John was the dominant force on Rubber Soul, Paul also had a strong showing with other tracks like "I'm Looking Through You" and "You Won't See Me." And even Ringo got a songwriting credit on "What Goes On."
"We were being more influenced by other people's music," George recalled. "And everything was blossoming at that time — including us, because we were still growing."
On 1966's Revolver, fans would get even more growth and experimentation from George and The Beatles. But Rubber Soul always held a special place in his heart as the one that opened that door.
Also see: Why George Harrison's Guitar Technique Slipped by 1968's 'White Album'