Why George Harrison Rejected the Idea of a Beatles Reunion
When The Beatles went their separate ways in 1970, you knew you'd be hearing new records from the four band members soon enough. After all, none of the Fab Four had turned 30 yet, and all were in their prime as musicians and songwriters.
In fact, fans heard from Paul McCartney even before the release of the final Beatles album, Let It Be. Paul's solo record featured him playing every instrumental part and handling most of the vocals, too. (His wife Linda chipped in a bit.)
Critics weren't much impressed by Paul's work, but things changed with the release of the debut solo album by John Lennon. With Ringo on drums and Phil Spector producing, John delivered what most people consider his masterpiece.
The same happened with George Harrison's first record. Once everyone heard George unleashed, it became tougher to see The Beatles ever getting back together. Within a few years, George became comfortable ridiculing the mere idea of a reunion.
George called a Beatles reunion 'a fantasy' that'd only happen if they went broke.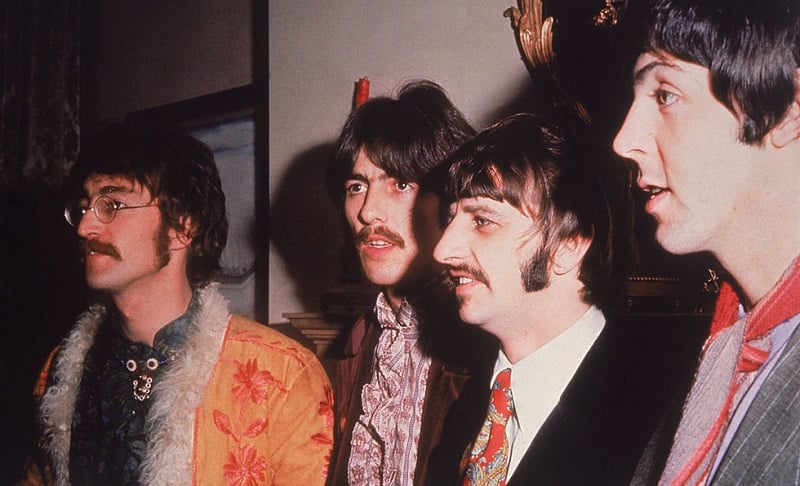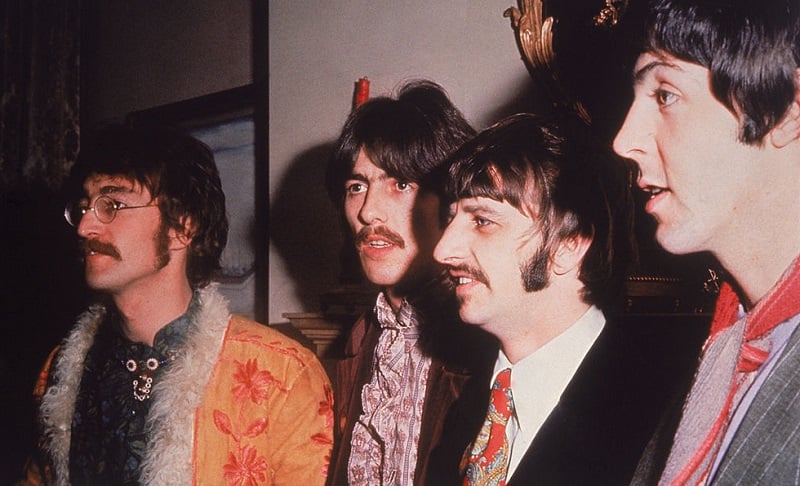 After two straight No. 1 albums and a successful Bangladesh benefit concert record, George got on a quick roll as a solo artist. In fact, he felt so good he arranged what he'd loathed while with the Fab Four: a concert tour. He took to the road in 1974 with Ravi Shankar opening.
Naturally, reporters wanted to know about him with respect to Paul, John, and Ringo. George didn't mince words. "Every one's enjoying being individuals. We were boxed up for 10 years," he said. "So it's all fantasy about The Beatles coming together again."
In his next comment, he predicted what so many bands of the '60s would end up doing in later decades. "If we do it again, it will probably be because we'll be broke and need the money," George said. (Is it possible to make fun of The Rolling Stones 30 years before the fact?)
Later on the tour, he dropped the sort of comments that ensured Paul wouldn't be begging for a reunion tour, either.
Meanwhile, George 'couldn't join a band with Paul McCartney.'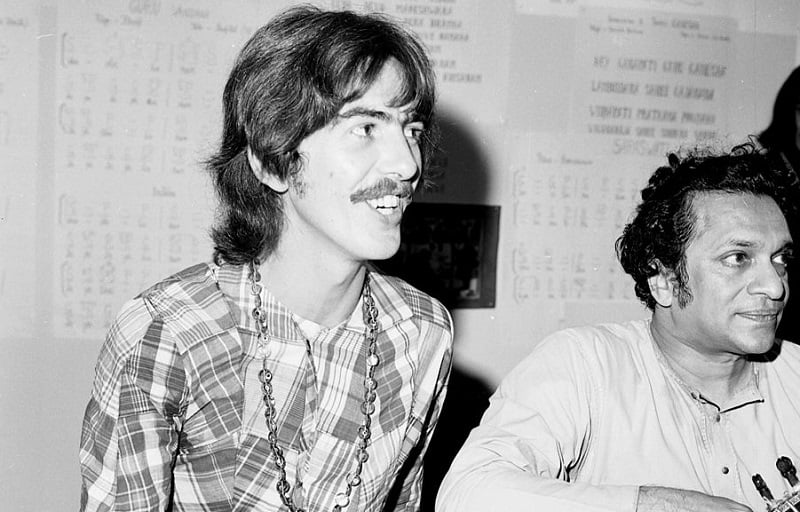 In Mystical One: George Harrison After the Breakup of The Beatles, Elliot Huntley offered up quotes that removed any remaining doubts. He answered one reunion question by saying he'd "rather have Willie Weeks on bass than Paul McCartney. That's the truth, with all respect to Paul."
He proceeded to ram the point home from there. "I don't think The Beatles are that good," he said. "I mean, they're fine. Paul is a fine bass player, a little overpowering at times … To tell you the truth, I'd join a band with John Lennon any day, but I couldn't join a band with Paul McCartney."
Adding that it's "nothing personal," reporters finally got the hint. In 1976, George was again batting away reunion questions. "We're all leading our own lives. It's been eight years," he said. "We have to want it, personally, ourselves. And not just to make $50 million dollars or whatever."
Flash forward to 1989, after he'd recorded with his Traveling Wilburys and topped the charts again (the last Beatle to have a No. 1 single). Despite all that — and with John long gone — George still couldn't shake reunion rumors. At that point, he became even more explicit.
"As far as I'm concerned, there won't be a Beatles reunion as long as John Lennon remains dead," he said. We don't need to tell you that someone is likely pitching a reunion concept to Paul and Ringo as we speak. May they respect the wishes of the dead.
Check out The Cheat Sheet on Facebook!