Why George Harrison Wouldn't Join a Band With Paul McCartney Post-Beatles
After The Beatles broke officially broke up in April 1970, it didn't seem like a reunion was in the cards anytime soon. In 1971, Paul McCartney and John Lennon took swipes at each other in song, with John taking things to another level on "How Do You Sleep?"
A year later, Ringo joined the party by taking shots at Paul's solo work and calling his old bandmate "meathead" on the single "Back Off Boogaloo." As for George Harrison, he didn't enter the fray directly but played guitar on John and Ringo's tracks that took aim at Paul.
By 1973, the four former Beatles seemed fine with one another. John and George both worked on "I'm the Greatest" for Ringo's eponymous solo record. George enjoyed the experience so much he talked to John about starting a new band together. (John declined.)
The following year, John and Paul played in the studio together and came to an understanding. At that point, a reunion actually seemed possible. The thing was, George wasn't interested in playing with Paul.
George didn't love Paul's approach to the bass.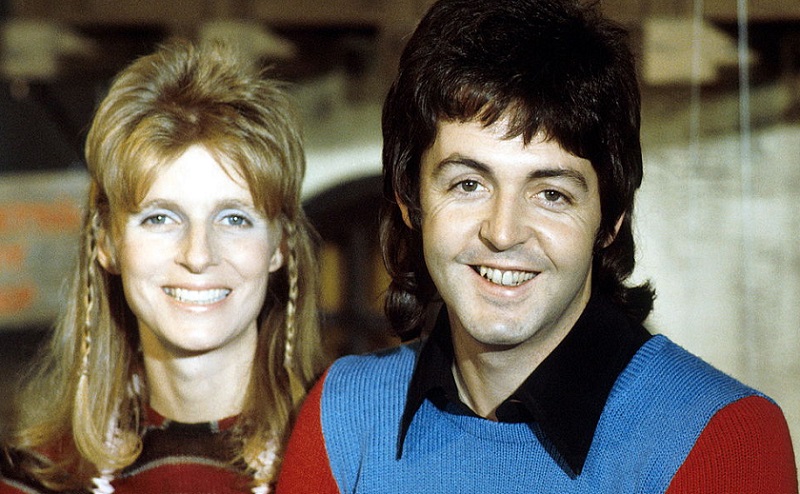 In 1974, George decided to take his act on the road, and he really tried to make it about everything but The Beatles. For starters, he had Ravi Shankar and his Indian orchestra opening for him. But he went further than that.
When George played songs from the Fab Four catalog at his shows, he changed the lyrics of the famous tunes. During his cover of "In My Life," he sang "I love God more" (rather than "you more") in the chorus. And his guitar now "smiled" instead gently weeping like it used to.
At press conferences on the tour, he fielded the usual Beatles questions but began to resent the theme. Once, he said he didn't think the Fab Four was all that great, anyhow. "I think they're fine, you know," he said. But he made clear that Paul was the one he didn't want to play with.
"Paul is a fine bass player, but he's a bit overpowering at times. To tell the truth, I'd join a band with John Lennon any day, but I couldn't join a band with Paul McCartney. It's nothing personal; it's just from a musical point of view."
George said if fans wanted to live in the past, they could see Wings.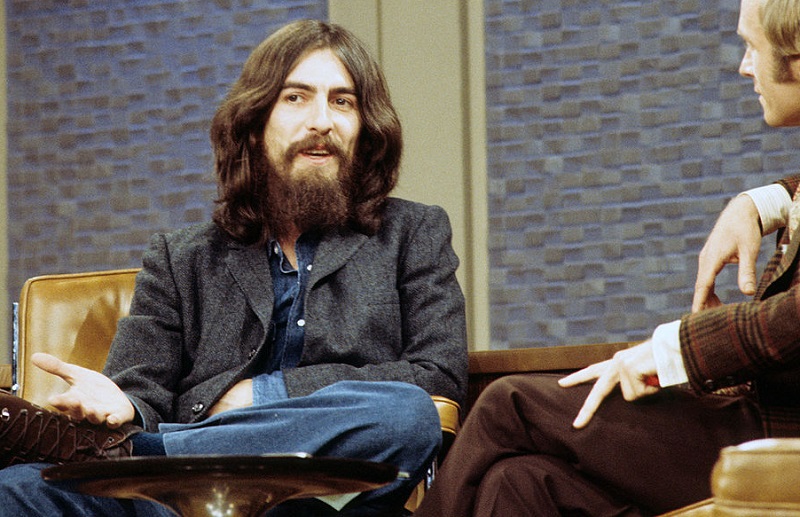 As members of the press continued asking why he disavowed his Beatles past on his '74 tour, George became combative. "Why do they want to see if there is a Beatle George? I don't say I'm Beatle George," he said. But he had an idea where they could find it.
"Gandhi says create and preserve the image of your choice," he answered one query at a press conference. "The image of my choice is not Beatle George. If they want to do that, they can go and see Wings."
George's insistence on evolving served him well in solo career. On top of his back-to-back No. 1 albums, he was the last of the old Fab Four to notch a No. 1 single. That came in 1988, with his cover of "Got My Mind Set on You." John was gone by then, but Paul has been around all this time.
Also see: The Day Beatles Fans Broke Into the Abbey Road Studios