Why 'Grey's Anatomy' Alum Katherine Heigl Said 'Everybody Has To Look Out for Themselves' on Good Storylines
Former Grey's Anatomy star Katherine Heigl caused some controversy during her stint on the medical drama. Playing Dr. Isobel (Izzie) Stevens for almost six seasons from 2005 to 2010, Heigl received some negative press after withdrawing from the 2008 Emmy's, blaming a lack of substantive material.
In a 2016 interview, Heigl expressed remorse for her actions during that time and revealed how the number of cast members affected each actor's storyline.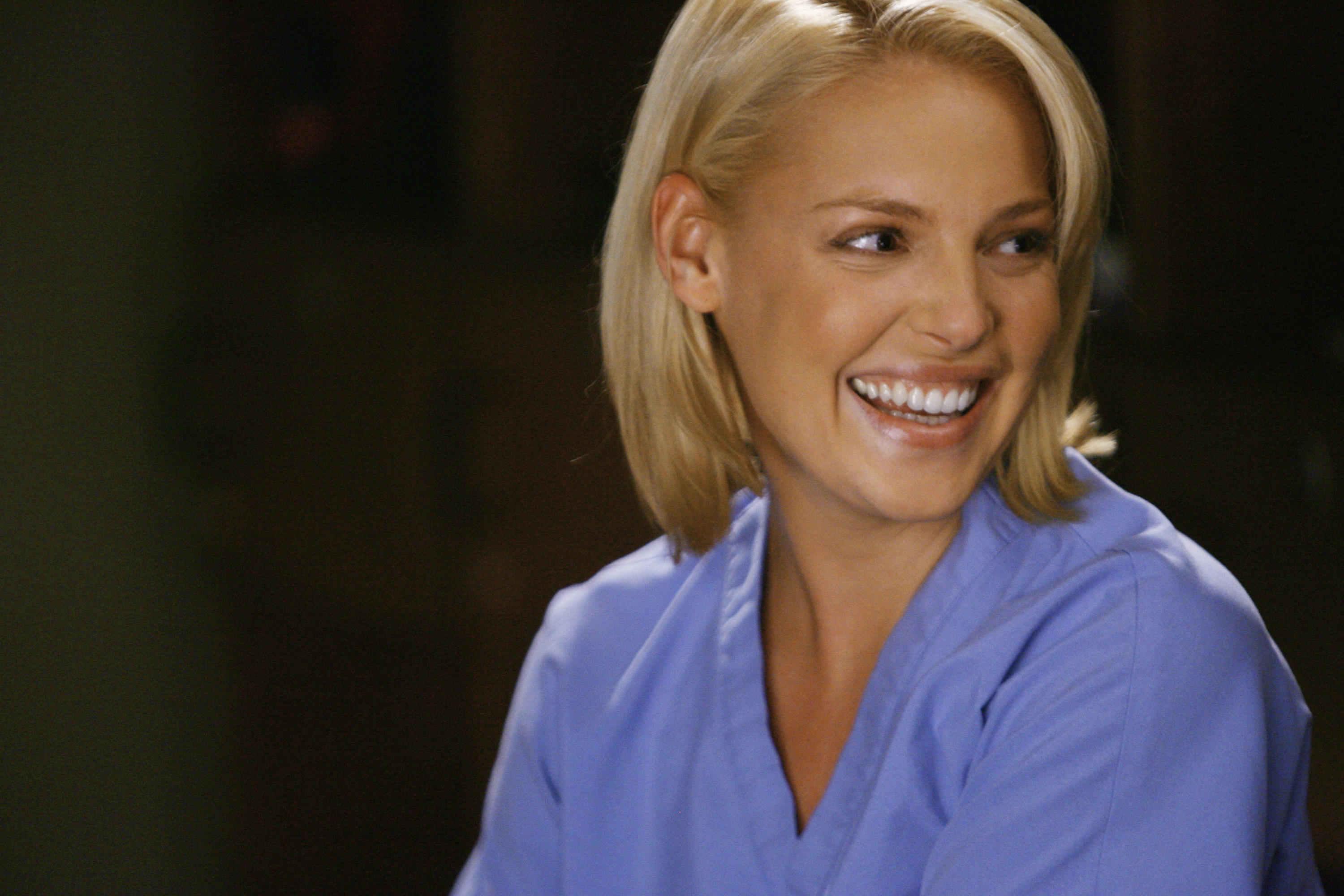 Katherine Heigl takes her name out of Emmy running
Heigl won the Emmy for Best Supporting Actress in 2007 for her performance on Grey's Anatomy, yet declined from being considered the following year. The Knocked Up star made a public statement regarding her reasons for withdrawal.
"I did not feel that I was given the material this season to warrant an Emmy nomination and in an effort to maintain the integrity of the academy organization, I withdrew my name from contention," Heigl commented, according to Entertainment Weekly. "In addition, I did not want to potentially take away an opportunity from an actress who was given such materials."
Also venting about harsh working conditions on the medical drama in a late night show interview, Heigl later regretted her statements.
"There's nothing more gross than [the idea of] somebody in my position being ungrateful," she explained. "The six years [I spent on Grey's] were important years… I let myself demean something that was actually very beautiful and very important."
'Grey's Anatomy' star explains her actions
In a 2016 interview on Howard Stern's SiriusXM show, Heigl gave reasons for her rescinding her place from Emmy consideration.
"I wasn't feeling good about my work that season," she told Stern of Grey's Anatomy's fourth season. "I didn't feel good about my performance and there was a part of me that thought, because I had won the year before, that I needed juicy, dramatic, emotional material. And I just didn't have that that season."
With so many cast members needing air time, Heigl explained how it was impossible to create compelling plot lines for every single character each season.
"I think there were 12 series regulars on that show and everybody deserved their juicy, dramatic, emotional season," Heigl recalled. "I'm not a writer but I imagine it must be very difficult to do that for everybody – to get everybody to have their storyline."
Katherine Heigl felt 'selfish' for wanting more air time
When Stern asked if Heigl had gone to the writers to ask for more complex material, she explained how campaigning for herself was never a positive solution.
"Yeah, it does feel a little dirty," the Grey's Anatomy star admitted to Stern. "And then you feel selfish and then you feel like you're not being fair somehow. But everybody has to look out for themselves … There are a lot of people. It's a big show."
Heigl also saw the large ensemble as a benefit to the medical drama that gave viewers plenty of variety.
"That's, I think, what made it work so much too," she remarked. "When you've got so many interesting characters and storylines. I don't even know how they kept that s*it straight."
The Suits star ended up apologizing to show creator Shonda Rhimes for her actions.
"I went in because I was really embarrassed," Heigl recalled. "I went in to Shonda and said, 'I'm so sorry. That wasn't cool, and I should not have said that.' And I shouldn't have said anything publicly. But at the time, I didn't think anyone would notice."