Why 'Grey's Anatomy' Alum Katherine Heigl Sought Therapy After Backlash from Her Emmy Debacle
Former Grey's Anatomy star Katherine Heigl is busy filming her upcoming Netflix series Firefly Lane, along with Scrubs alum Sarah Chalke. After portraying Dr. Isobel (Izzie) Stevens on the hit medical drama for almost six seasons, the actress achieved celebrity status and moved on from the show to pursue film opportunities.
Making some controversial statements in 2008 that angered Grey's creator Shonda Rhimes, Heigl later shared her regrets on those comments and how the fallout impacted both her career and her well-being.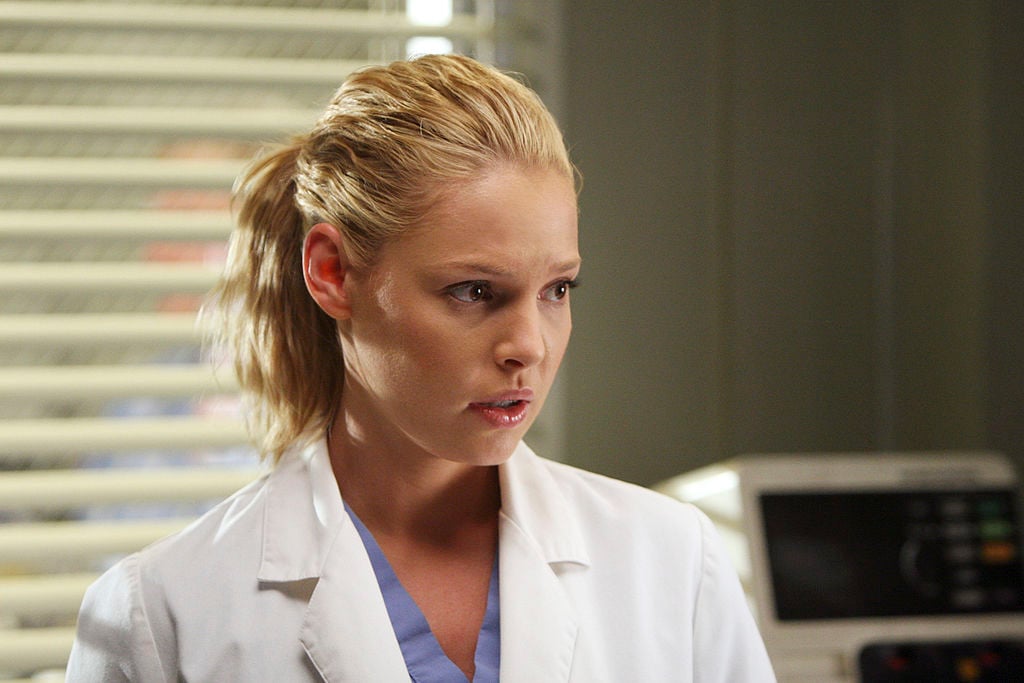 Katherine Heigl takes her name out of the running
Heigl played the role of Izzie Stevens on the ABC hit series from 2005 to 2010. She received a Best Supporting Actress Emmy in 2007 for her performance on the show.
"My own mother told me I didn't have a shot in hell of winning tonight, so I really don't have anything prepared," Heigl said in her acceptance speech. "This is my dream come true."
Ironically, the actress withdrew her name from consideration for the awards the following year, along with a statement that became fodder for tabloid headlines and branded Heigl as 'difficult.'
"I did not feel that I was given the material this season to warrant an Emmy nomination and in an effort to maintain the integrity of the academy organization, I withdrew my name from contention," Heigl stated, according to Entertainment Weekly. "In addition, I did not want to potentially take away an opportunity from an actress who was given such materials."
Several news outlets took Heigl's withdrawal as a sign she wanted to leave the show. "The remark has fueled speculation in Hollywood that Ms. Heigl, 29, wants out of her contract on the series," The New York Times reported in 2008. "This is the second time in little over a year that a dispute between Ms. Heigl and the show's producers has spread beyond the studio soundstage."
'Grey's' alum recalls apologizing to Shonda Rhimes
In a 2016 interview with Howard Stern, Heigl discussed the controversy and revealed that she had met with show creator Shonda Rhimes following her Emmy announcement to apologize.
"I went in because I was really embarrassed," Heigl admitted, according to Vanity Fair. "So I went in to [see] Shonda and said, 'I'm so sorry. That wasn't cool, and I should not have said that.' And I shouldn't have said anything publicly. But at the time, I didn't think anyone would notice. . . . I just quietly didn't submit and then it became a story, and I felt I was obligated to make my statement, and [I should have just said], 'Shut up, Katie.'"
Rhimes may have not fully accepted Heigl's gesture on making amends. "On some level, it stung and on some level I was not surprised," Shonda told Oprah Winfrey in 2012 of the actress's actions. "When people show you who they are, believe them."
Katherine Heigl sought counseling for the fallout
The Grey's alum received an onslaught of negativity after leaving the iconic medical drama, with her film career not succeeding as she had planned. With headlines often dredging up her past comments, Heigl decided to get counseling to deal with the stress.
"I had never done therapy until a couple years ago," the 27 Dresses actress revealed. "I started going because of the . . . scrutiny. I was not handling it well. I was feeling completely like the biggest piece of s*** on the bottom of your shoe. I was really struggling with it and how to not take it all personally and not to feel that there's something really deeply wrong with me."
The Emmy-winning actress shared that the controversy was still causing her anxiety. "It is definitely anxiety-inducing," Heigl admitted. "And for me, it's a lot too about just wanting to sleep at night. I don't want to compromise who I am and what I have to say that I go to bed [thinking about saying stuff that is not me]… I've only gone about five times in my life."
After garnering a reputation as 'difficult,' Heigl became hesitant to speak up on anything for fear of that impression being reinforced.
"I remember doing this little independent movie and just being afraid to say anything about anything," Heigl said. "I remember wearing shoes a size too small because I was afraid to tell wardrobe that they weren't big enough because I didn't want to be difficult. And after that, I was like, 'This is nonsense. Stop it.'"
Now with her new Netflix series already causing some positive buzz, Heigl seems to moving forward in her career.