Why 'Grey's Anatomy' Creator Shonda Rhimes Says There's 'No Such Thing as Balance' When It Comes To Being a Working Mom
Shonda Rhimes has created some of television's hottest series including Grey's Anatomy, Scandal, and How To Get Away with Murder. Now producing several shows for Netflix, Rhimes remains one of today's top talents in television development.
Fans of Rhimes may not realize that she is also the mom of three daughters – Harper, Emerson, and Beckett. The media mogul has previously shared her thoughts on the challenges of being a working mom and how she tries to keep a realistic perspective.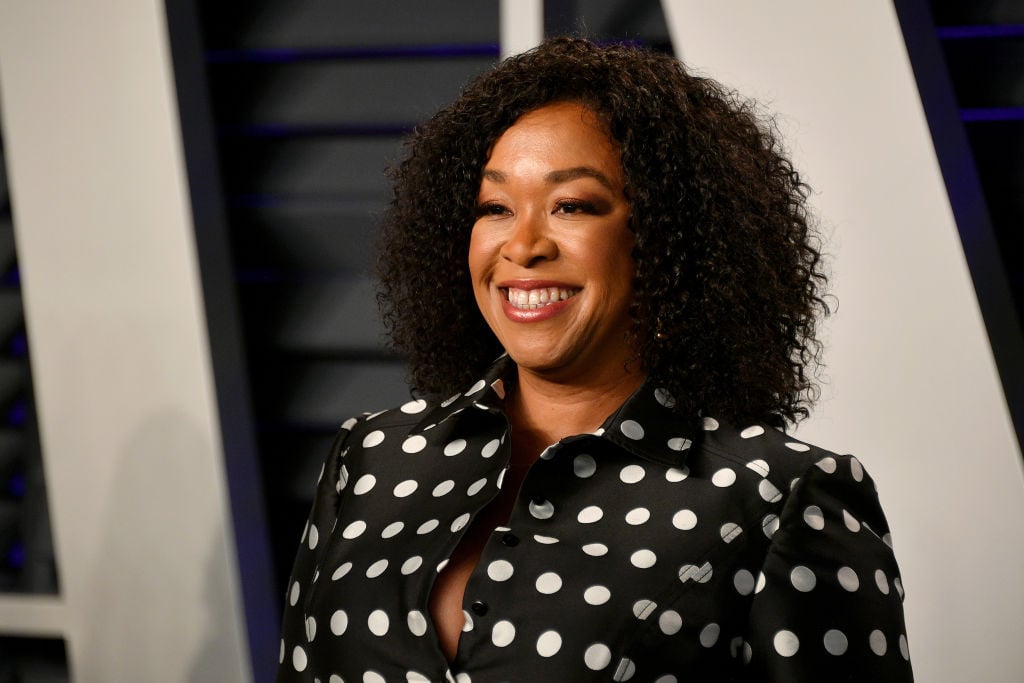 Shonda Rhimes decided to adopt after 9/11
Rhimes sat down with talk show icon Oprah Winfrey in 2006, shortly after the launch of Grey's Anatomy. Rhimes' daughter Harper was just 4 years old at the time, where the television show creator shared what prompted her to adopt her first child.
"I'd rented a farmhouse in Vermont, and I took a navel-gazing trip to think about my life," Rhimes told Winfrey. "The day after I arrived, 9/11 hit. So I was sitting in the middle of nowhere, watching the whole terrible thing unfold on CNN. When I finally turned off the television, I thought, 'Well, if the world's going to end, what are all the things I've ever wanted to do?' I went home and hired an adoption attorney."
Discussing the massive impact that 9/11 had on the country and how it gave many individuals the motivation to take stock of their lives, Rhimes told Winfrey that the tragedy was a huge wake up call for her.
"Up until then, I'd spent a lot of time asking myself, 'What's wrong with my life?' I was feeling so unhappy," Rhimes revealed. "September 11 woke me up to the realization that there was nothing wrong with my life when I considered what really could be wrong. Nine months and two days after 9/11, my daughter was born. I named her after Harper Lee. Now I can't remember what I did with my time before she got here."
'Scandal' creator on managing kids and career
Rhimes went on to adopt daughter Emerson in 2012, and welcomed daughter Beckett in 2013 via surrogate. After inking her multi-year deal with Netflix, the Scandal creator shared her view on juggling motherhood and her high-profile career.
"There is no such thing as balance. That I will say right away," she told Business Insider in 2017. "If you are a working mother you are often not there as much as you'd like to be. I said this once somewhere, that if I'm standing on set watching some amazing thing being shot, then I am missing my daughter's science fair. Or if I'm at my daughter's dance recital, then I miss Sandra Oh's very last day, and very last scene being shot on Grey's Anatomy… Those are the trade-offs."
Rhimes chooses to accept the losses rather than beating herself up about them. "You have to make a decision that you're going to miss one thing and be good at another," she explained. "I've always said if I'm winning at one thing, I'm failing at another. And a lot of people say, 'failure?' And I say, 'yes!' I like to call it failure because it makes me feel better."
Shonda Rhimes strives to bring viewers relatable characters
The Private Practice creator has always made diversity a priority when casting, wanting art to imitate real life. "I wanted to see people on television who look like me, and I wanted to see people on television who look like my friends," Rhimes told Business Insider. "I didn't relate to a lot of the women on television because they didn't seem realistic. It was just about writing people I wanted to watch, and writing people who felt like the people I knew."
With Hollywood being so focused on physical appearance, Rhimes' role behind the camera spares her from having to deal with that type of scrutiny.
"I never once thought about how I look in this industry in that way. Probably because I'm not in front of the camera all the time," she said. "I'm behind one, and I'm writing words for other people to say and I try to be very encouraging of my actresses and my actors to be themselves."
Rhimes' first Netflix show Bridgerton is scheduled to be released this year.