'Grey's Anatomy' Fans Call Kai 'Link 2.0' After Singing for Amelia
'Grey's Anatomy' fans compare Amelia (Caterina Scorsone)'s two love interests after a musical performance.
Grey's Anatomy has had some musical moments in the past. The newest one is a romantic moment between Dr. Kai Bartley (E. R. Fightmaster pronouns they/them) and Amelia (Caterina Scorsone). This is why fans are calling Kai "Link 2.0" after the episode.
[Spoiler alert: This article contains spoilers from the Grey's Anatomy episode "The Makings of You."]
Dr. Kai Bartley performed a song for Amelia Shepherd on 'Grey's Anatomy'
"The Makings of You" showed Amelia and Kai spending time together in Minnesota after their surgery on Dr. David Hamilton (Peter Gallagher). Kai invited her to a show, and to Amelia's surprise, it was Kai who was performing.
Kai sang and played guitar on stage. The song lyrics were, "You been causing me trouble and keeping me up/Throw your rock at my window I'm calling your bluff/An eye for an eye doesn't seem too unfair if you stare long enough/Keep your hands off my phone and I'll leave you alone/Do you miss me or what?"
Kai goes on to sing about hoping someone is kept up at night thinking of them. Amelia smiled through the performance. The couple then went back to the doctor's home together.
The episode certainly stood out since a third of it was spent in another state. The story also got this musical break.
Some fans were reminded of Link with Kai's performance
Amelia started the season in a relationship with Dr. Atticus "Link" Lincoln (Chris Carmack). She broke up with him because she didn't want to get married like him. But some fans thought her new beau is similar to Link.
"Kai literally feels like a link 2.0," one fan wrote on Reddit.
"Didn't he used to have similar hair to what Kai has before he cut his?" another fan asked.
"Yeah cant wait for when she dumps this one too and goes after the next person that makes her feel special :)" a third person wrote.
However, Amelia and Kai's time together reminded another fan of another couple. "Kai doesn't want kids….throwback to Arizona and Callie," someone commented.
E. R. Fightmaster said it was meta writing for the show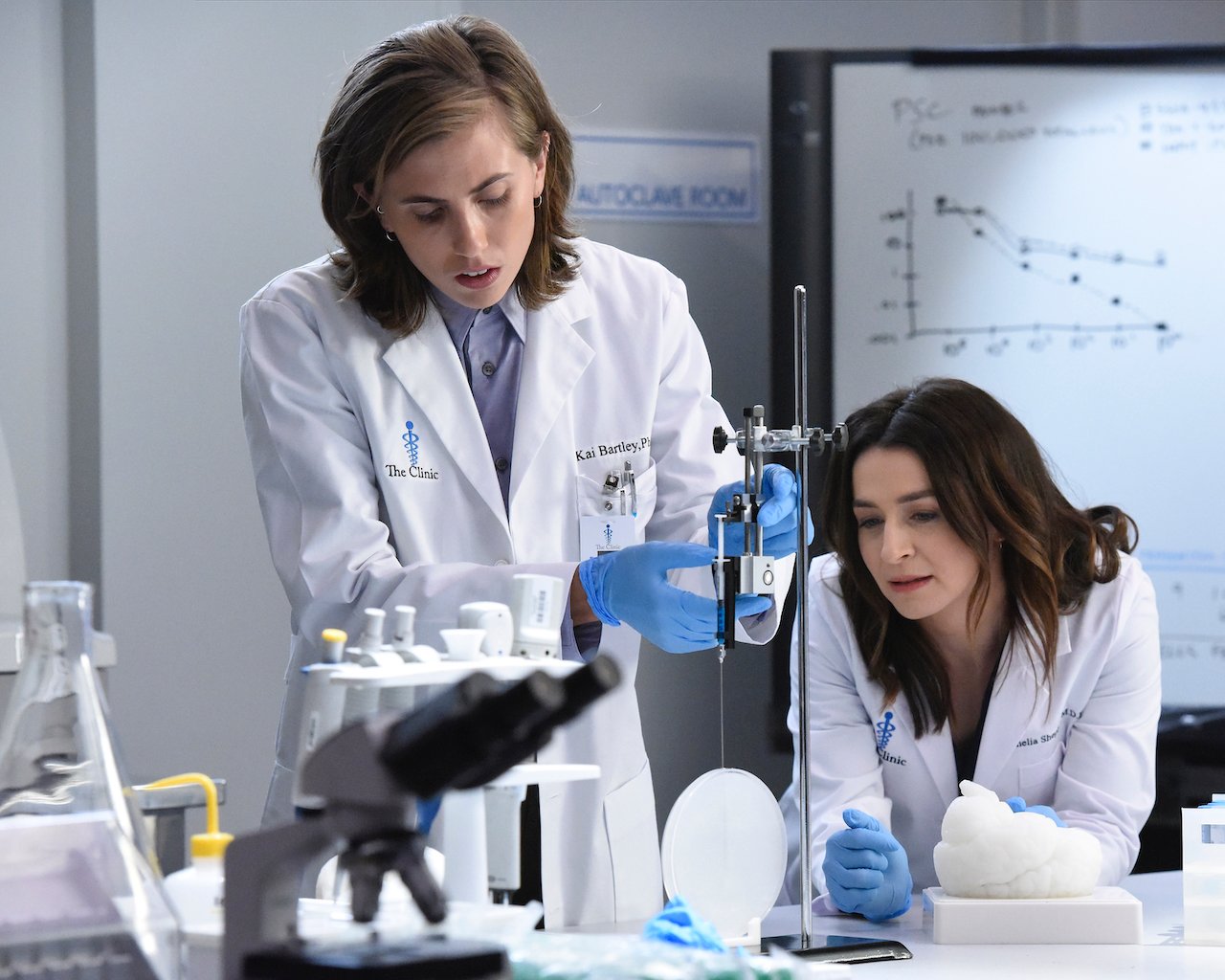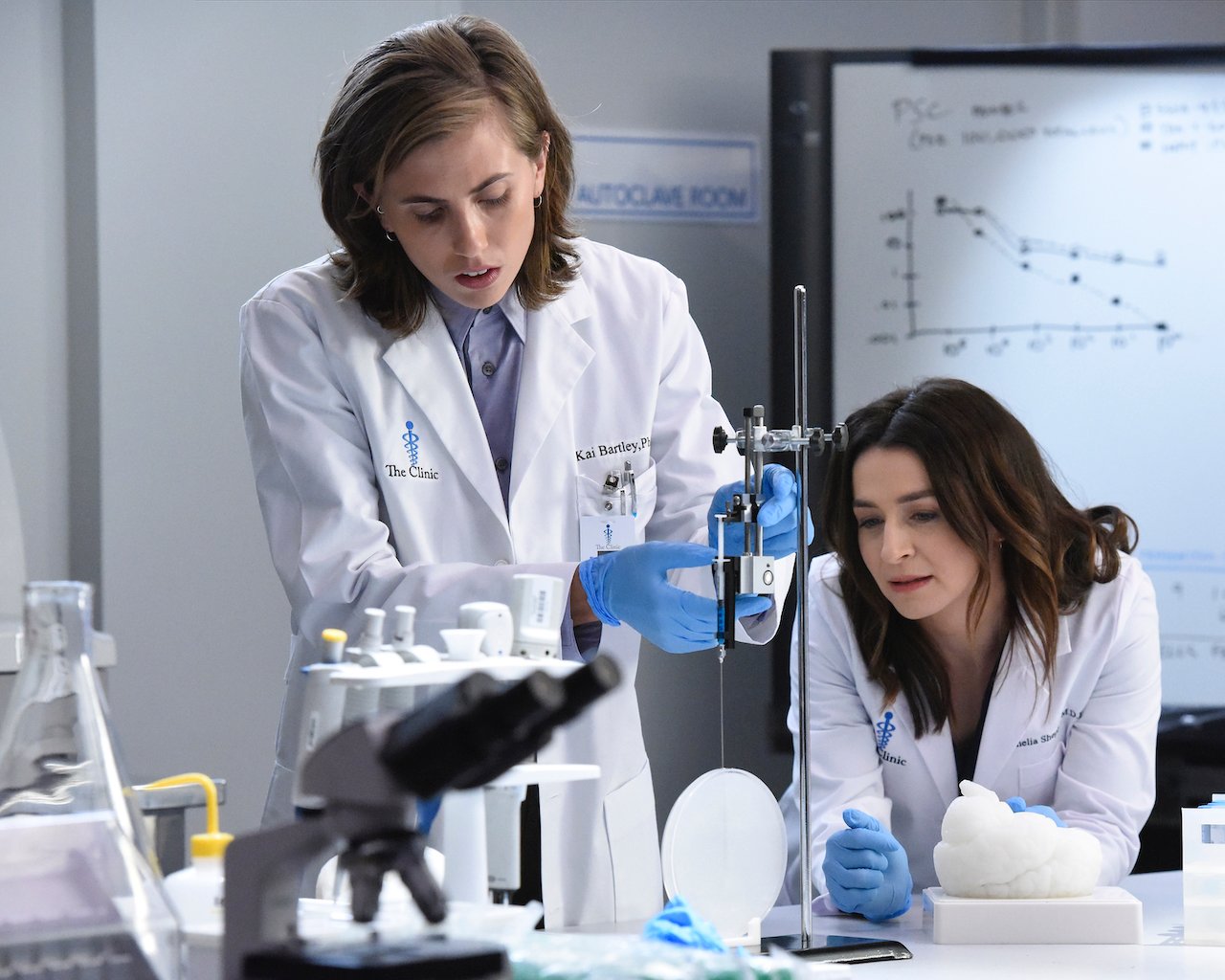 The romantic scene showed another side of the researcher. Fightmaster talked to Entertainment Tonight about the process of writing and performing the song after the writers asked them.
"They asked me if I would be interested in writing a song for this episode, and so I worked with my drummer, Mike Aviles, and my producer," they said. "In about a week's time, we had this song written and recorded, and then I got to get Mike onstage as the drummer in the show. It was a very meta experience."
Fightmaster went into the meaning behind the lyrics. "So writing a love song with Kai and Amelia in mind, it's not a difficult task," the actor later said. "And the excitement, I think, of them doing this kind of long-distance push and pull… that's a very fun place to write from. So the song itself is playfully antagonizing, which I think is a big part of their chemistry, and it was fun to watch."
Hopefully, Amelia will have a better relationship with Kai than with Link. But it looks like fans think she has a type.