Why 'Grey's Anatomy' Star Kim Raver Was Afraid of Being Fired on Her First Day of '24'
Kim Raver of 'Grey's Anatomy previously played Audrey Raines on '24'. When she first debuted on season 4 of the Fox show, she thought she might get cut on day one.
Kim Raver has been busy as Dr. Teddy Altman on Grey's Anatomy. Yet the ABC medical drama isn't Raver's first high-profile show. Co-starring with Kiefer Sutherland on Fox's action thriller 24, Raver played counterterrorism agent Jack Bauer's love interest, Audrey Raines, from 2004 through 2007, reprising her role in 2014. Despite her long run on the series, Raver initially feared she would get cut on day one.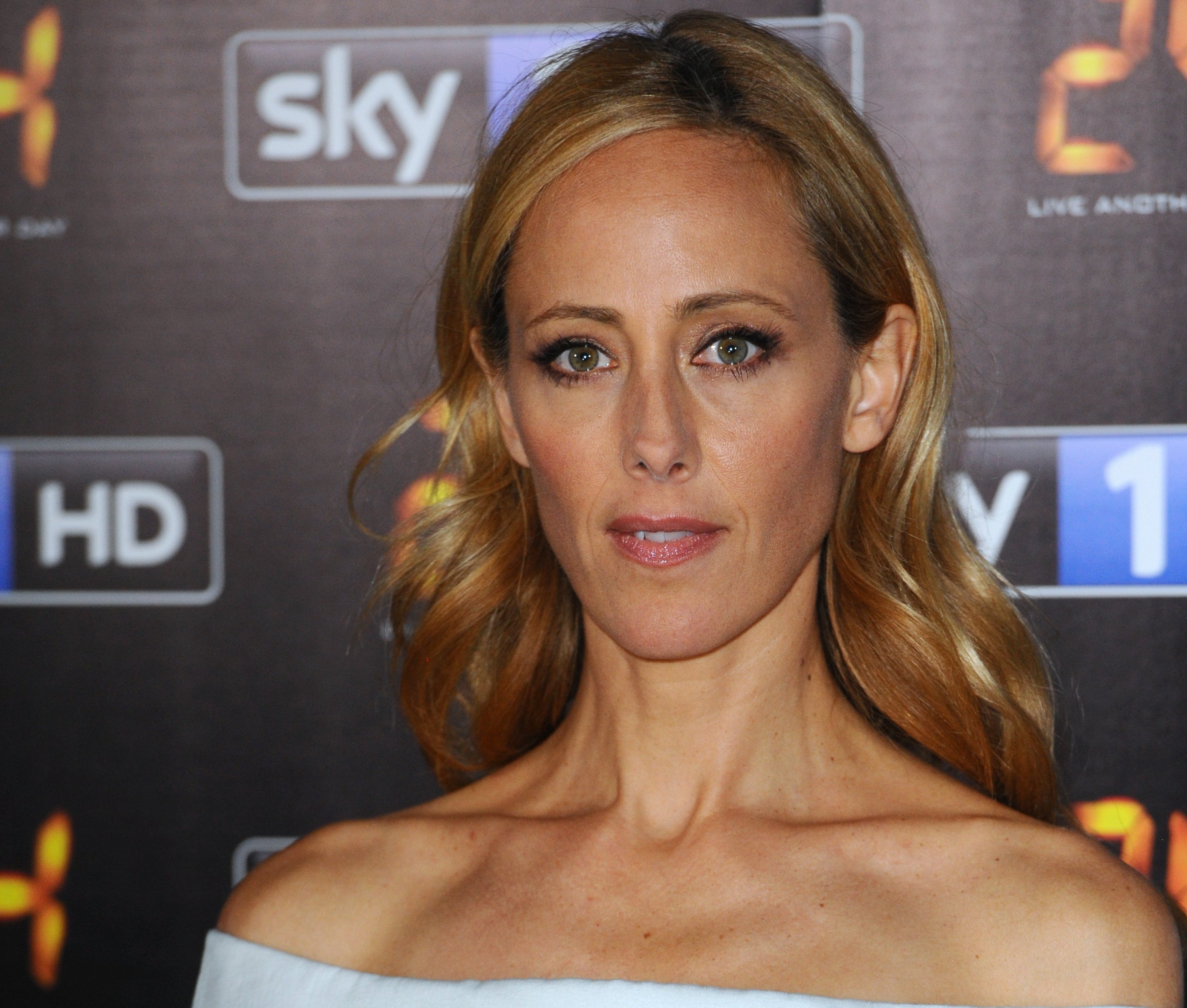 Kim Raver heard how actors were fired on '24'
In a 2006 appearance on The Ellen DeGeneres Show, Raver talked about starting on the uber popular action series in season 4.
"It's terrifying, especially because you keep hearing, 'Oh, you know on that show, when anyone gets fired, they just kill you off'," Raver told DeGeneres. "So on my first day I get there, and I go to set, and it's supposed to be this, sort of, big action thing… the director pulls me over, and I'm like 'Oh God, here it goes. They're gonna kill me off. I haven't said one line. They're gonna kill me off."
Thankfully for Raver, someone else in the cast was about to meet their demise.
"'I hate to tell you this, but we're firing the bad guy'," Raver said the director informed her. "I was like, 'Oh good! It's not me.'"
Kim Raver had a busy first day on '24'
Raver went on to describe her first day on the '24' set, where she got the opportunity to truly show her acting range.
"My first scene… they bound me, they gag me, and they throw me into a truck," Raver revealed. "Then they introduce me to Kiefer… and they're like, 'Now you're gonna make out with Kiefer'. I was like, 'Okay! Let's go!'"
Once again, Raver thought she might get the ax after locking lips with Sutherland, but found out their chemistry was right on target.
"Then the director pulls me over," the Grey's Anatomy star recalled. "I go, 'Now they're gonna kill me off. I had a love scene with Kiefer. It must've not gone well.' And they're like, 'You know what, it's going so well, they want to do a full love scene with Kiefer.' … And so, we shoot it and it all went well, and I'm still alive."
Kiefer Sutherland enjoyed '24' reunion with Kim Raver
When 24 had a reboot in 2014 with 24: Live Another Day, Sutherland shared his gratitude for being reunited with Raver and co-star Mary Lynn Rajskub (Chloe O'Brian).
"It's fantastic and it's emotional because we're friends," Sutherland explained to Variety in 2014 of his cast mates. "We've all remained friends. There's a real excitement because I have great faith in those actors, great trust and a sense of understanding of what they're going to do with certain things. There's a familiarity that allows us to move quicker with ideas and situations. For all those reasons it's really exciting."
As for reprising his role as Jack Bauer, Sutherland isn't closing the door on the possibility.
"I've been banging my head against a brick wall for a movie for so long that I've got a concussion," Sutherland told Forbes with a laugh. "Honestly, the form more 24 would take doesn't matter to me as much as the quality of the story. If someone comes up with a great story that can be told in two hours, then we're going to make a movie. But if someone comes up with a great story that could be 24 hours, we'll do the show."
Raver had her last appearance in 24: Live Another Day on episode 9, where it's abundantly clear her character will not be coming back for a reboot.