Why Gwyneth Paltrow Forgets She Was In Marvel Movies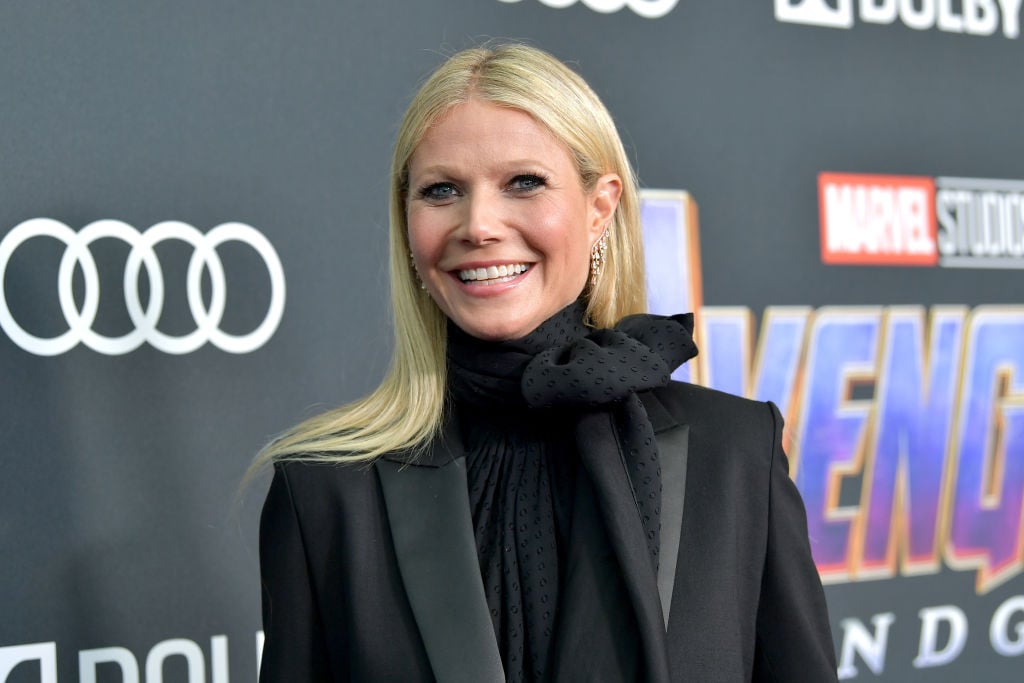 Gwyneth Paltrow appeared in several movies in the Marvel Cinematic Universe as Pepper Potts. In total, she appeared in Iron Man, Iron Man 2, The Avengers, Iron Man 3, Spider-Man: Homecoming, Avengers: Infinity War, and Avengers: Endgame. While appearing on The Chef Show with her Marvel co-star Jon Favreau, Paltrow did not remember ever appearing in Spider-Man: Homecoming. After that, memes of Paltrow forgetting she was in certain Marvel films constantly circled the internet.
Tom Holland admitted he was sad Gwyneth Paltrow did not remember filming the Marvel movie they co-starred in
During an interview with PopSugar, Holland acknowledged Paltrow's forgetful moment on The Chef Show.
"You know, I've only worked with Gwyneth one time, on Spider-Man: Homecoming," he said. "Which she doesn't remember." He then jokingly added, "Still to this day, breaks my heart."
Holland is not the only Marvel cast member affected by Paltrow's memory loss. During the Avengers: Infinity War premiere, Paltrow can be heard in an Instagram live asking who Sebastian Stan was. Chris Pratt replied that Stan played Bucky Barnes in Marvel films.
In July 2019, Stan posted an Instagram photo with Paltrow. His caption read, "… Also glad I got to reintroduce myself to @gwynethpaltrow for the third time. We are in the same film…"
While Paltrow was in films with both Holland and Stan, she did not share any scenes with Stan in Avengers: Infinity War.
There are a lot of Marvel films to keep track of
Paltrow appeared in seven films in the MCU over the course of a decade. That's a lot of movies and characters to keep track of while also working on other projects. In addition, Marvel is notoriously tight-lipped with scripts. In fact, Brie Larson who plays Captain Marvel did not know anything about her first MCU scene. During an appearance on The Tonight Show Starring Jimmy Fallon, Larson admitted she only knew her line.
"And I arrived and they gave me a piece of paper that was a full page of dialogue and action but all of it was redacted except for my one line. I even went to hair and makeup and was like, 'Who else is here?' and they were like, 'We don't know, we don't know,'" she said.
Larson also did not know any details about the post-credits scene she filmed for Captain Marvel.
"I didn't know that was a tag for Captain Marvel," she admitted. "There was also nobody else there. I was by myself on a green screen. … They whip-panned over to me, and I was like, 'But where is he actually? Like is he in the room? What room am I in?'"
Gwyneth Paltrow suffers from memory loss
In 2005, Paltrow admitted she suffered from memory loss. She reportedly experienced trouble remembering after giving birth to her daughter, Apple.
"I used to have a fantastic memory and now I can't remember what day it is," she said.
Before Marvel fans discovered the old articles detailing Paltrow's memory loss, memes about her memory ran rampant on social media. However, after fans made the discovery many asked for the jokes to stop.
"I had been wondering about her memory as more and more stories have been coming out about how much she doesn't remember about her time on various MCU films. I was worried it was something like this. I hate that I was right. It really sucks how much people are making fun of her for it now," wrote a Reddit user.
"I feel super guilty now that I know that Gwyneth Paltrow has been dealing with memory loss since 2005 and I feel bad about making jokes when she didn't recognize sebastian stan or the fact that she was in Homecoming," a fan tweeted.