Why Gwyneth Paltrow Isn't a Fan of Makeup
It's no secret that actresses wear makeup often. Movie sets, red carpets, and photo shoots all require celebrities to get glammed up and wear different kinds of beauty products. However, not everyone actually enjoys putting on makeup.
Gwyneth Paltrow, for example, is someone who prefers going au naturale on her face. She is an award-winning actress who currently owns a huge lifestyle company, but makeup has never been something she is obsessed with. Keep reading to find out why.
Gwyneth Paltrow says she used to be 'a little bit of a tomboy'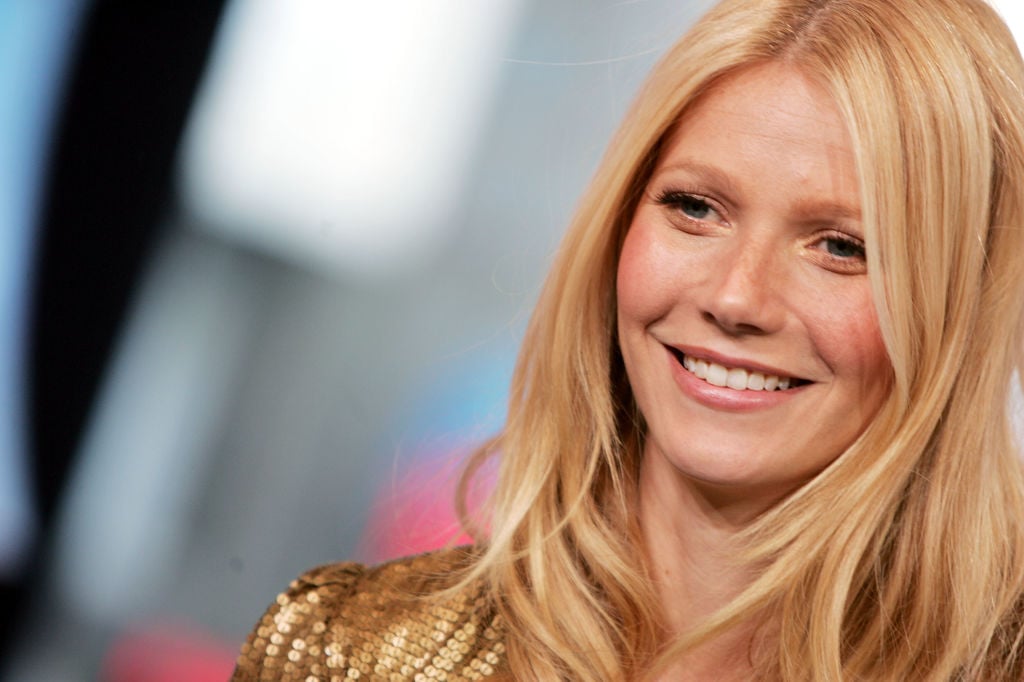 In the new issue of People, Paltrow shared that she has "never been a makeup person," and that, for her, it was always just associated with "going to work."
Paltrow's apathy towards makeup seems to have started when she was young, saying: "I went to an all-girls school and we didn't wear makeup. We weren't dressing up for anyone. All through junior high and high school, makeup never became part of my routine. And I think part of that is because I was always a little bit of a tomboy."
Earlier this year, Paltrow even hosted a dinner party where she and her fellow celebrity friends went barefaced. Guests included stars like Rachel Zoe, Kate Hudson, Demi Moore, and Alexandra Grant.
Paltrow posted several photos from the event on social media afterwards. Underneath one picture, she called her it "a beautiful gathering in celebration of beauty just the way we come."
Gwyneth Paltrow's brand Goop has products for people who don't use makeup
Paltrow's love for the natural look has allowed her to create GOOPGLOW, a collection of products that help women get glowing skin. In fact, Paltrow's makeup-free dinner seemed to be a part of promoting GOOPGLOW.
"You can use them if you wear makeup and your makeup will look even better, but the GOOPGLOW line is really fantastic for people who want to get their skin to a place where they look naturally glowy and dewy and don't have to wear makeup," Paltrow said.
Gwyneth Paltrow appreciates how inclusive modern beauty ideals are
Beauty is something that Paltrow no doubt has to navigate as a person who grew up in show business. In her interview with People, Paltrow opened up about the changing beauty ideals today and how inclusive they are of different women. Paltrow was a teenager in the 1980s, where beauty was equated with having Barbie-like features, such as long blonde hair, blue eyes, and a slim figure. However, her 15-year-old daughter, Apple, is being told a different story today.
"When I think about me being a kid in the early '80s and what I was shown as examples is much different than what she was shown," she said. "As we continue to become more inclusive around our ideas of what is aspirational beauty, we all win."
Gwyneth Paltrow also does not hide her age
Ageism is a big part of Hollywood, where women above a certain age are no longer sought after for roles. This has no doubt caused many older actresses to feel insecure about who they are. However, Paltrow is showing the world that there is no shame in being in her middle age, and she fully embraces the fact that she is no longer a young adult.
Speaking to People last year, she shared: "I am no longer in my 20s and 30s, I am 46 and I love being in my 40s. I think there is this incredible freedom that comes with a woman in her 40s and understanding that this is who I am and I've stopped worrying so much about what people think of me."