Why Hailey Bieber Feels 'Less of an Urge' To Have Kids Now That She's Married
Though there was a time when she longed to have children early in life, Bieber says that urge reduced after she and the pop star tied the knot.
Two months ago, Justin and Hailey Bieber's Instagram photos with their newborn niece prompted Dwayne "The Rock" Johnson and many other to predict that they will welcome their first child in 2021.
However, in a brand new interview with Vogue Italia, the celebrities revealed that they aren't looking to start a family anytime soon, with the model confessing that her urge to have kids has reduced since tying the knot. Read on below to find out why.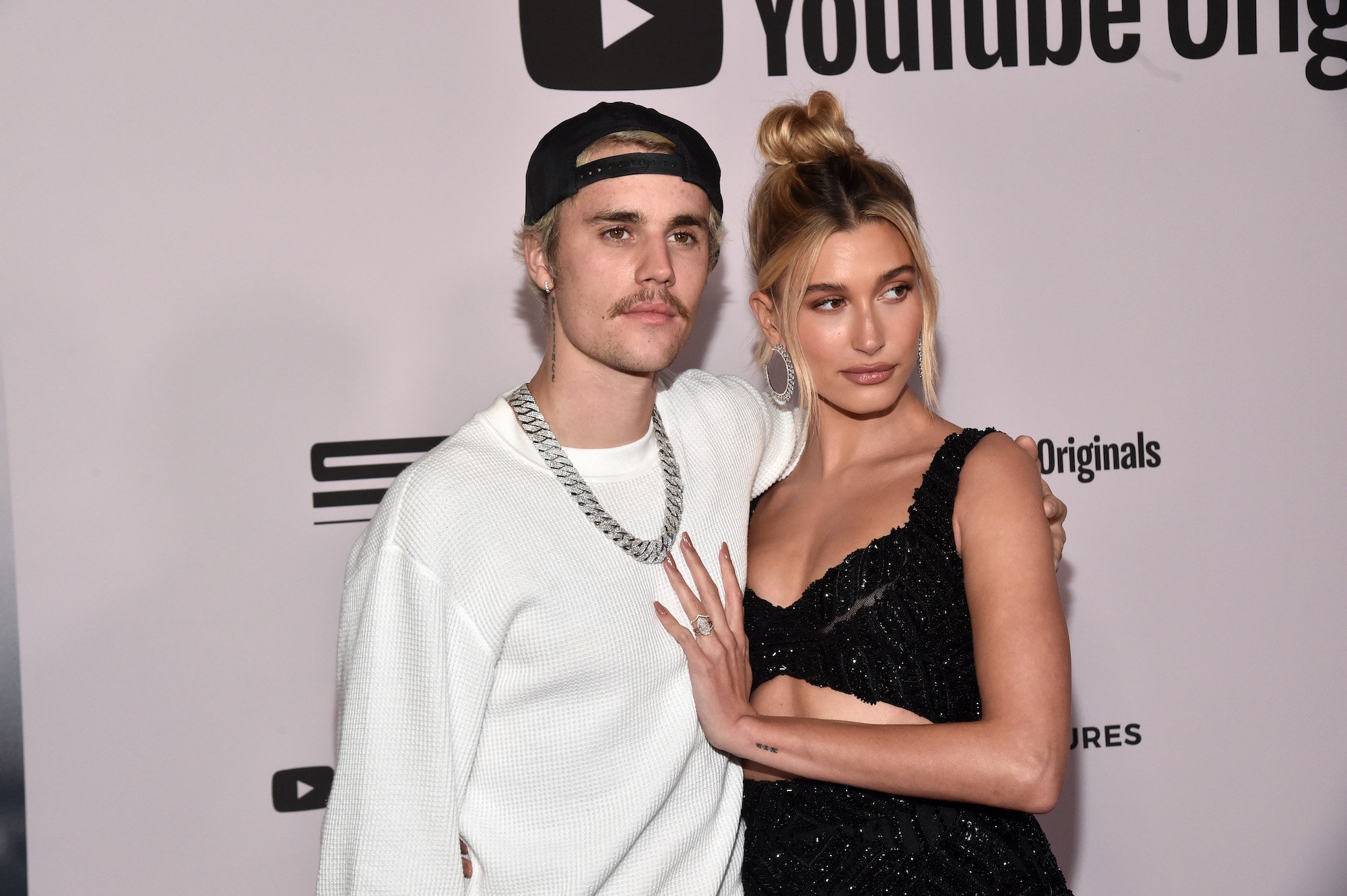 Hailey and Justin Bieber speak about their relationship in new Vogue Italia cover shoot
Hot on their heels of the first anniversary of their extravagant South Carolina wedding, Justin and Hailey Bieber opened up about their comfortable marriage and their love for each other in the new issue of Vogue Italia.
Though the Bieber's chemistry was on full display in the cover shot, which shows them lying on satin sheets while gazing into each other's eyes, packing on the PDA with the pop star wasn't always something the supermodel has been comfortable with.
As Entertainment Tonight translated, Bieber recalled the early days of their relationship when she refused to kiss the "Yummy" hitmaker in public. While she is comfortable showcasing her love for Bieber now, Hailey admitted that that wasn't the case when they first started dating.
"It was difficult for me to understand how to carry on a relationship like this, experienced under the eyes of all," the model explained. "But there comes a time when you have to embrace reality, and admit who you are."
"For a long time I couldn't do it: I didn't kiss him in public, I didn't like the idea of ​​people watching us at certain moments," she continued. "But I realized that it is a battle that in the long run, instead of protecting you, exhausts you. The fact is, we love each other. And there is really nothing to hide."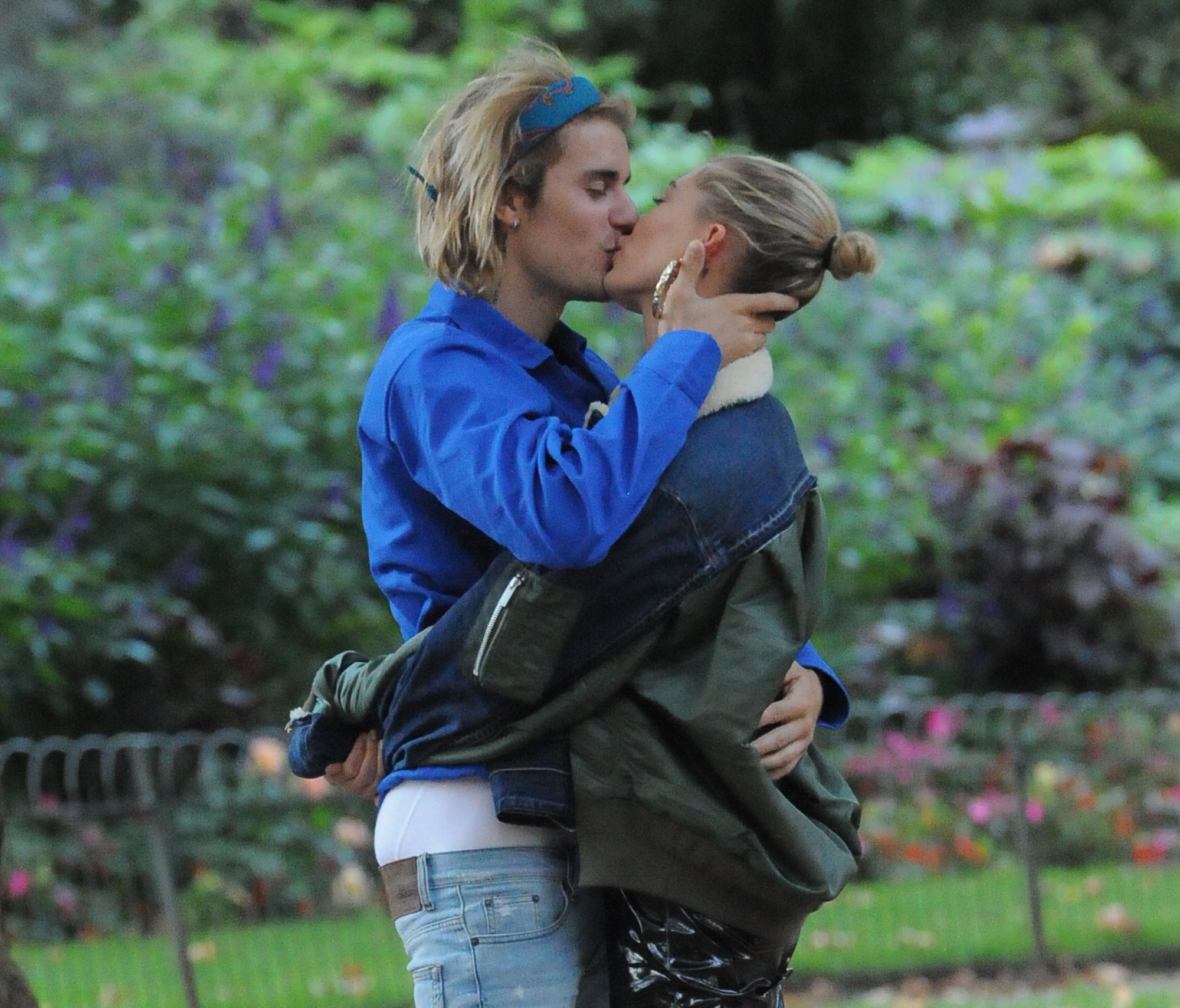 Since then, Bieber has realized that her husband makes her feel "strong, sexy and tough." She even described their romance as "profound," despite the public still perceiving her and Bieber as kids.
"Although many still see us as eternal teenagers, Justin in particular. Instead we are a married man and woman, committed, and comfortable with their sexuality," Hailey added. "We are as individuals and consequently we are together. Our chemistry is born from these private and profound awareness."
The couple says they aren't in a rush to start a family
Apart from talking about their budding romance, Hailey also opened up about her and Justin's plans to start a family.
Though there was a time when she longed to have children early in life, the model says that urge reduced after she and the pop star tied the knot.
"The strange thing is that I've always wanted to have children early, but now that I'm married, I feel less of an urge," Hailey said.
As for why she's no longer in a rush to embrace parenthood, Hailey says she has a lot on her plate at the moment but notes that starting a family is still in her future plans.
"I am an ambitious girl with many projects," she added. "It will happen, but not now."
Even Justin feels the same way when it comes to having babies. During the interview, the "Never Say Never" crooner said he and Hailey are still enjoying married life and want to continue being a family of 2 for a little longer.
"We're still pretty newly married. I mean, we'll celebrate two years in September," the award-winning musician said. "We've just been enjoying our time together and getting to know each other deeper."
While many people, including The Rock, were hoping the Biebers would welcome a baby sometime within the next year, it seems like it will be a while before we hear any exciting news on the baby front.