Why Halsey Feels 'Fortunate' About Freezing Her Eggs
Halsey is an American singer and celebrity activist. She gained attention for releasing self-made music on social media.
Halsey is an American singer and celebrity activist. She gained attention for releasing self-made music on social media.
The artist has garnered considerable fame. She chose Halsey as her professional name because she lived on Halsey Street, and it coincidentally is an anagram for her first name, Ashley. 
For a while now, Halsey has been looking forward to motherhood. There have been multiple failed attempts, but things may be looking up with her current pregnancy. Freezing her eggs may have helped her endeavor. 
Halsey announced that she is pregnant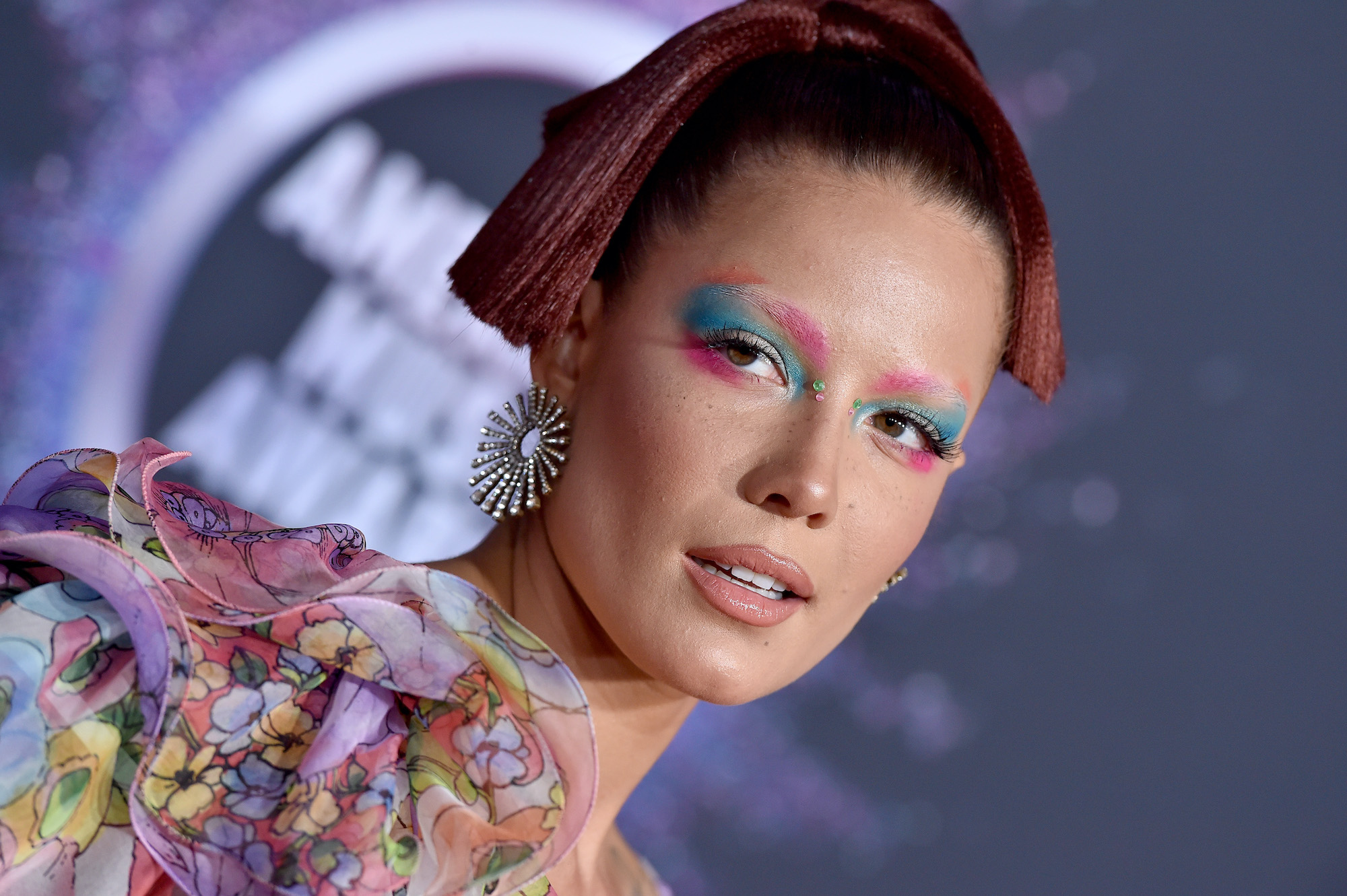 For many people, having a child can be nerve-racking yet exciting. For a few years, Halsey has been trying to have a baby but has been unsuccessful. The singer has been open about her struggles with her reproductive health. She even expresses her desires for a child in the song "More." 
However, 2021 might be Halsey's big break. On January 27, she surprised her fans with a huge announcement. She posted a few photos of herself from a maternity photo shoot on Instagram. In the pictures, the artist has a clearly defined baby bump. 
Now, both Halsey and fans excitedly wait for the arrival of her baby. Some people may have one question on their minds. Who is the father? On the singer's post, she tagged screenwriter Alev Aydin over her baby bump. Aydin proceeded to share her Instagram post. 
Due to the pandemic, Halsey canceled her tour. Now, she can use that time to rest and focus on herself and her child. 
Halsey suffers from endometriosis
Halsey's current pregnancy is not her only one. The songwriter has been pregnant before, but she, unfortunately, was met with multiple miscarriages. She has been open about them in the past and even recounted the first time she discovered she was pregnant. 
The artist had been on tour at the time. While she was performing on stage, she started to miscarry. Since then, Halsey has felt demoralized, but her current pregnancy has given her joy. The singer dubbed the child her "rainbow baby," which is a term for an infant born after a miscarriage. 
According to BBC News, the main reason why Halsey has had difficulties is due to a condition called endometriosis. Endometriosis is when tissue similar to the ones that line the inside of a uterus grows elsewhere in the body. Fertility issues are a common symptom. 
Millions of women have endometriosis, and an early diagnosis can lead to better management of the symptoms. Halsey is determined not to let her condition get the best of her. 
Halsey discusses freezing her eggs
Halsey has been seeking treatment for endometriosis, and she got surgery for it a few years ago. During an interview, the singer revealed that she had plans to freeze her eggs. She did this in hopes of having children in the future. 
Before freezing her eggs, Halsey had gotten an ovarian reserve test. Ovarian reserve is a term that describes an ovary's capacity to produce eggs capable of fertilization. She kept them safe until she felt ready to try getting pregnant at a later date. 
"Doing an ovarian reserve is important to me because I'm fortunate enough to have that as an option, but I need to be aggressive about protecting my fertility, about protecting myself," Halsey stated. 
Halsey also mentioned that her diagnosis was "bittersweet" since she finally had a name for the pain she felt. Now, she is expecting another child and is hopeful for the future of her family. Fan eagerly wait for more baby posts.