Why Halston Sage Left 'The Orville' and What She's Doing Next
The Orville surprised fans in season 2 when Alara Kitan (Halston Sage) decided to leave the ship and stay on Xelayan with her family. Alara was The Orville's muscle since Xelayans have superhuman strength outside of their solar system. The Orville got a new Xelayan officer in Talla Kelayi (Jessica Szohr) but fans still missed Alara. Halston Sage is back on Fox, but in a very different role on the serial killer drama Prodigal Son.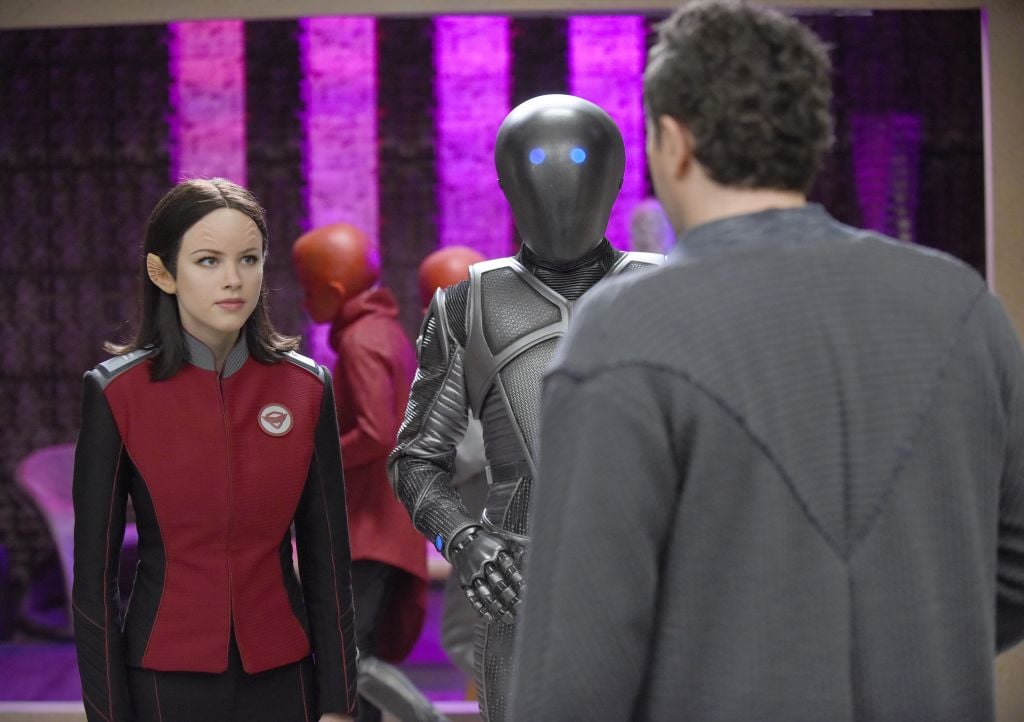 Halston Sage was on the Television Critics Association panel for Prodigal Son, where she spoke about leaving The Orville and joining the new show. Sage plays Ainsley Whitly, the daughter of serial killer Martin Whitly (Michael Sheen) who now reports on crimes for television. Prodigal Son premieres Monday, September 23 at 9 p.m. on Fox.
Halston Sage did what 'The Orville' writers asked
Fox never issued a clear reason for writing Alara Kitan off The Orville and bringing on a brand new Xelayan. Halston Sage wasn't entirely clear either but had good spirits about the whole thing. 
"I completely trust our writers and producers," Sage said. "I think everything happens for a reason."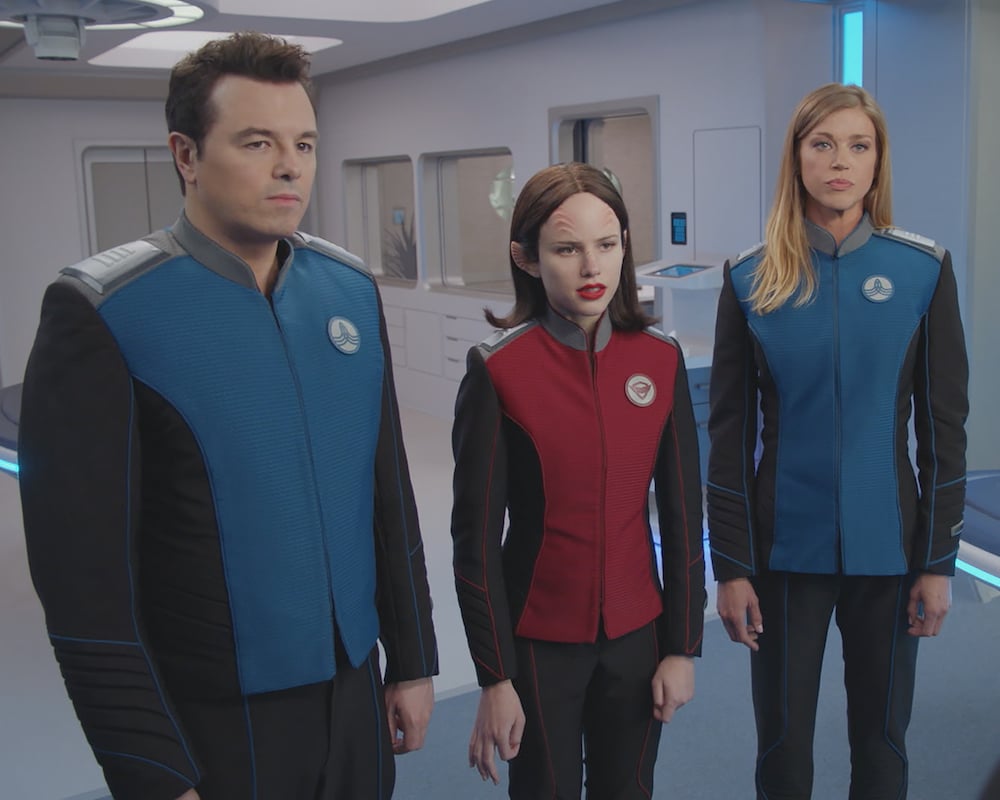 So, did she choose to leave the show or did they ask her to?
"It wasn't about a choice," Sage said. "It was what was best for the show at the time."
After 'The Orville,' Halston Sage auditioned for pilot season
Halston Sage did not have Prodigal Son lined up immediately after The Orville. She landed the role the old fashioned way.
"When Orville ended I was just out there auditioning like everyone else," Sage said. "Every audition is tough. I think this especially, I was very emotionally attached to Ainsley and to this script and the project and everyone involved. I like that though. I like that when you're feeling really passionate about something. I like that energy that produces."
Halston Sage looks like herself again on 'Prodigal Son'
You might not recognize Halston Sage out of her The Orville costume. They put alien ears and a forehead on her, and her dark hair is a total wig. So you'll get to see the real Halston Sage on Prodigal Son.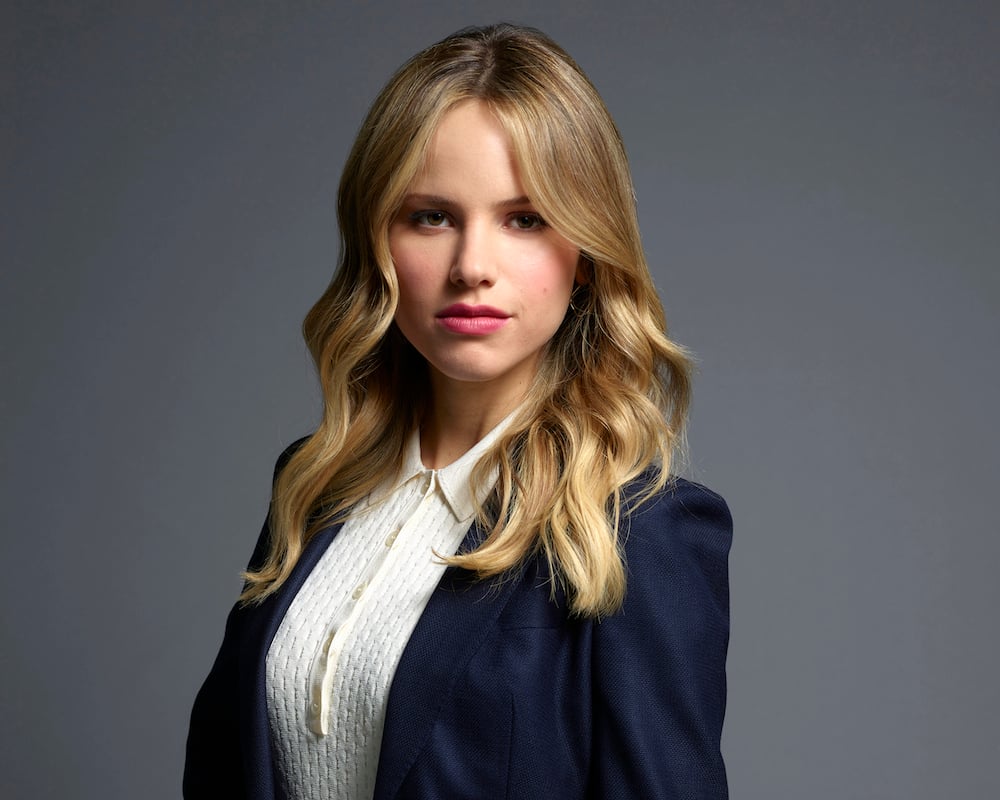 "It's really fun," Sage said. "It's definitely easier in the mornings although the makeup was so fun and transformative. That was a great part of that experience as well."
Halston Sage researched serial killer daughters for 'Prodigal Son'
On The Orville, Xelayans are a completely fictional alien species, as far as we know in 2019. There are serial killers with sons and daughters in real life, so Halston Sage read up on them.
"There's a book that I bought months before I even read the script for this show, The Serial Killer's Daughter which was about basically this character and just about a girl who wakes up in the morning and lives in the reality of knowing that she shares blood with a serial killer which I thought was just fascinating," Sage said. "I had read the book and of course there are so many incredible podcasts that are accessible now in this genre that are very informative."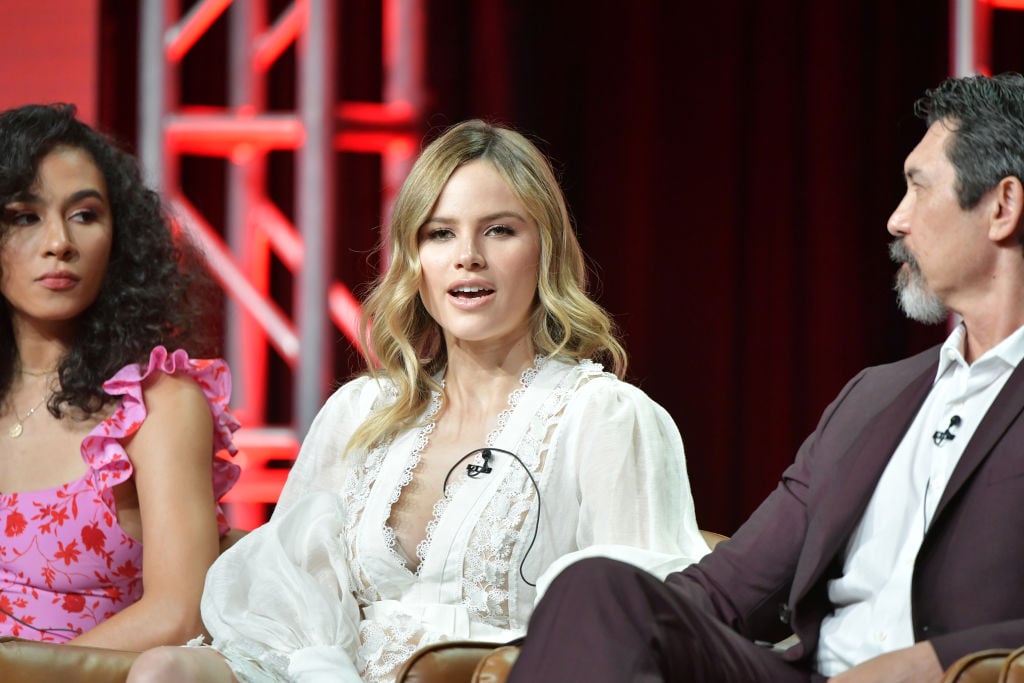 Prodigal Son will explore the toll being a Whitly takes on Ainsley. 
"I think for Ainsley what I'm really excited about seeing for the rest of this season is how she does put up this perfect front, but she is much more complicated than she presents herself to the others," Sage said. "You start to see how her family history has affected her in her day to day life."
How Halston Sage stays happy while filming 'Prodigal Son'
Prodigal Son is a much darker world than The Orville so it seems like it would take more of a toll on the actors. Halston Sage has a good system for leaving the darkness at work.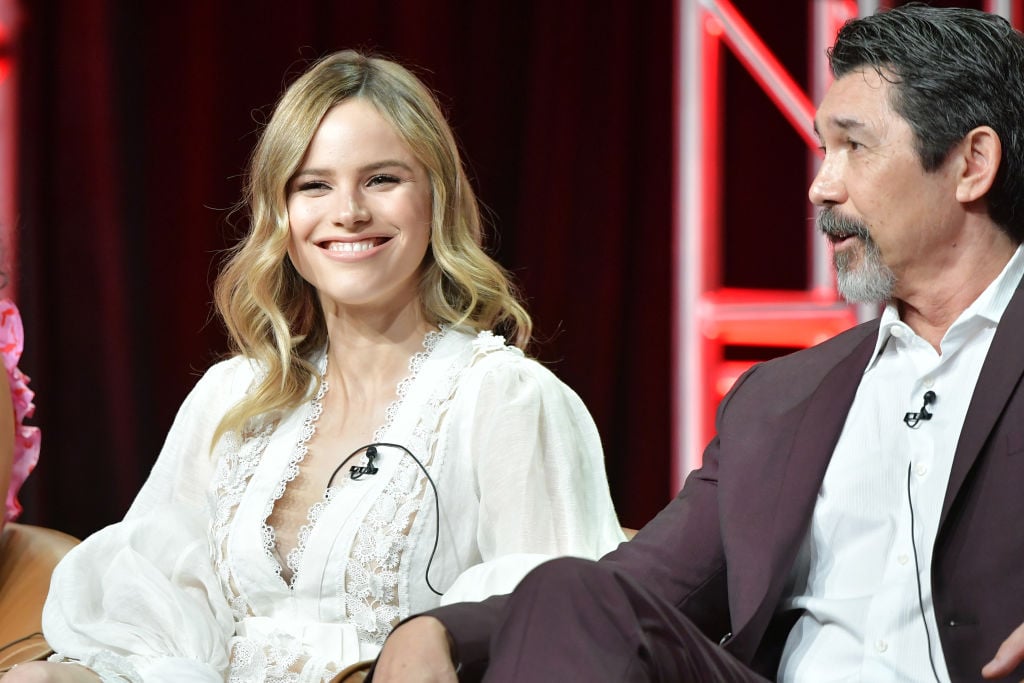 "Luckily I feel like I'm able to be really present and focused on set and at the end of the day, have a release and let it all go," Sage said. "[I] call my family, call my friends, FaceTime with my dog. Of course, ice cream helps but it hasn't trapped me in darkness at all. It's actually just been really compelling and exciting and gives me something to look forward to every day."