Why Did Hannibal Buress Abruptly Quit 'The Eric Andre Show' in Season 5?
As part of Adult Swim, The Eric Andre Show is a send-up of popular late-night TV shows. With the same type of format as those late-night shows, The Eric Andre Show is an irreverent take on them.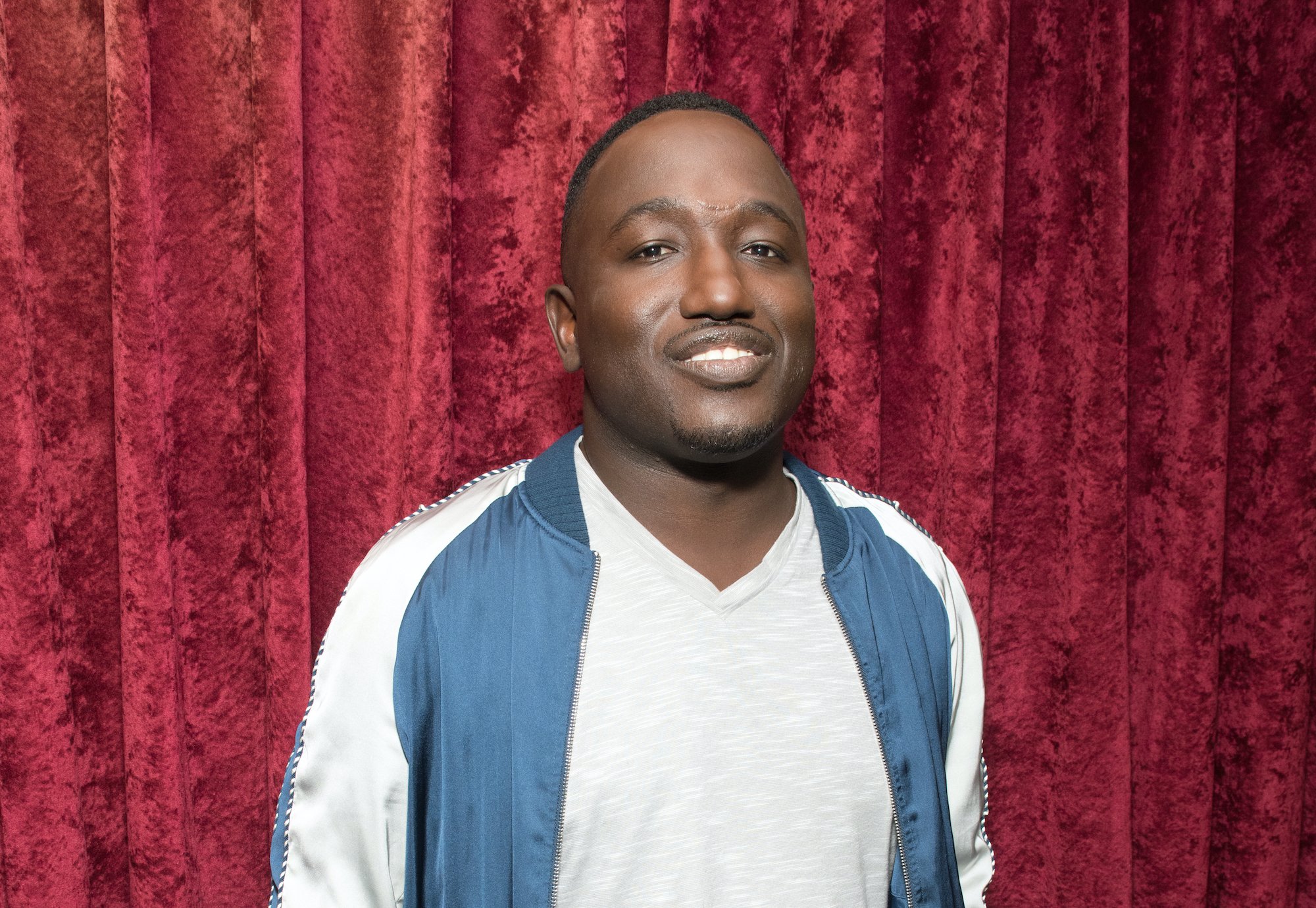 The show features celebrity guests that have no idea what's going on and over-the-top antics by both hosts, Eric Andre and Hannibal Buress. The show is currently in its fifth season, but familiar things are changing, as Buress left the show in episode two. 
The Eric Andre Show is based in irreverent humor
The Eric Andre Show is, according to Screenrant, a surreal show in which the host acts awkward, and asks questions of celebrity guests that are sometimes impolite, at best. This sort of irreverent comedy, of course, has its audience, and it has done well on late-night Adult Swim. Eric Andre and Hannibal Buress represent a comedy duo that falls into a niche that is well-received by the right audience.
Celebrity guests have included some well-known names like George Clooney, Reese Witherspoon, and James Van Der Beek. Jimmy Kimmel has made an appearance. Other guests have included prominent conspiracy theorists, political activists, and flat-earthers. In most interviews, Andre asks questions that are either awkward or nonsensical, and part of the fun of the show is watching the guests either roll with it or stumble through the interviews. 
Hannibal Buress left the show for unknown reasons
Distractify calls Buress a "staple" of the show. Though Buress' name doesn't headline the title, he is an important part of the show. Since the show first aired in 2012, Buress has been right alongside Eric Andre in all the gags and jokes. 
So why did he leave? 
Hannibal Buress has been part of the show from the beginning, so it was a surprise to the audience, and to Andre even, when he declined to be a part of season five. According to Newsweek, Andre tweeted that Buress intended to step back from the show on October 24, 2020. "It's been an amazing decade," he said. 
Episode two of season five had Hannibal Buress abruptly leave the set, announcing that he was done. Andre, true to form, turned the situation into a comedy skit, in which he attempted to clone Buress. James Hazley played that clone, called Blannibal. 
There has been speculation about why exactly Buress left, but Buress himself said in a tweet that "everyone had gotten it wrong." According to Andre, when he spoke to Buress about doing season five, Buress said he didn't want to do the show anymore, but that he would be happy to collaborate. 
In recent years, Buress has seen some success outside of The Eric Andre Show, and it may be that he wanted to pursue those avenues. Buress has hosted his own comedy specials and starred in Spider-Man: Homecoming. Andre commented, saying that he is proud of Buress. 
It seems that there is no bad blood between the two. Andre did convince Buress to say goodbye on camera; at first, Buress had no desire to even appear in season five. James Hazley is currently starring at Buress' replacement, playing the clone Blannibal. He is a musician whom Andre found on Craigslist. As an unknown with almost no acting experience, he has big shoes to fill
There may be a season six
The biggest question now is whether there will be a season six of The Eric Andre Show. It's possible, even if not announced anytime soon. There were four years between seasons four and five of The Eric Andre Show, so waiting some time for season six would not be unheard of. That gap may have also contributed to Buress' departure; four years is a long time to come back to a project after leaving.