Why Haven't the Kardashians Started Their Own Podcast Yet?
Podcasts are the new favorite entertainment format. They're relatively cheap and easy to make. A low tech recording studio and a laptop is all most podcast producers need to get an episode up and running. A few hours a week can equal tons of ad money, especially for the more popular shows.
Considering the Kardashians make up to $1 million per sponsored Instagram post, it's likely they could rake in a lot of cash with a podcast. They already have a well-established fan base, and diehard fans will eat up almost anything they put out. So why haven't any of the Kardashians started a podcast yet?
Fans would love a Kardashian podcast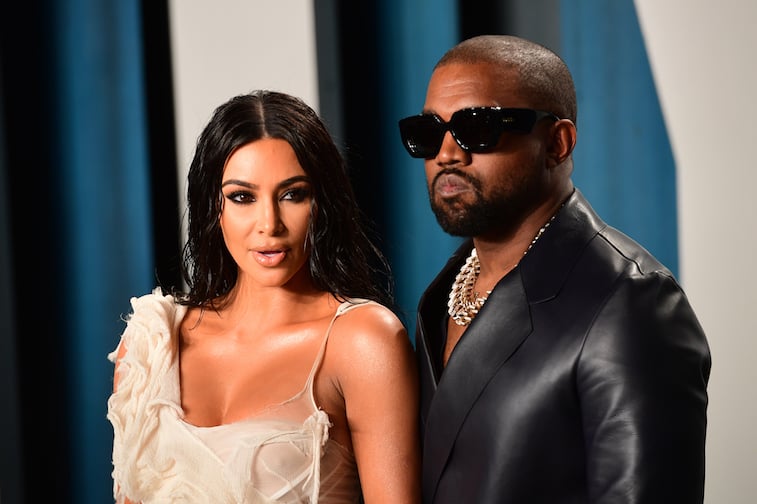 In a recent Reddit thread, fans wondered why none of the Kardashians have started their own podcast yet. Considering the high return they could potentially get from an audio show, it's strange they haven't explored it.
Many fans expressed interest in a podcast type endeavor from one of the Kardashians. Specifically, fans think Kourtney Kardashian and her ex Scott Disick would be an unbeatable podcast duo. 
Fans also wonder why Khloé Kardashian hasn't thought of going into podcasting yet, especially considering she has some experience in audio formats. Khloe had a radio show, and has done a talk show. A talk show like a podcast with Khloé as the host could be a hit with fans.
Plus, it would provide Khloe with extra income, and another platform to promote her brands and collaborations.
The Kardashians make a lot of money from their various beauty and clothing lines. Khloé has Good American, her clothing company. It's most well known for denim. Kim has Skims, her new-ish shapewear and loungewear company, and Kourtney has Poosh.
The oldest Kardashian sister took her brand in a slightly different direction. She sells products as part of Poosh, but the company bills itself as a lifestyle website. On it, Kourtney shares all kinds of info to help her fans live better. 
A podcast could be a good next step for Kourtney Kardashian
Now that Kourtney will have extra time on her hands, a podcast might not be a bad idea. Although Kourtney likely has enough money to avoid working entirely, if she wants to maintain a lavish lifestyle for herself and her three kids, she may need to keep up the flow of income.
Poosh might not make much sense if Kourtney isn't on KUWTK. The show allows fans to catch glimpses of how Kourtney lives her life, which gives them a reason to go to her site. Fans need to like what Kourtney is doing in order to want to take her advice.
In a way, the show is almost a commercial for Poosh. A podcast might be a good replacement for Kourtney. 
So why isn't there a Kardashian podcast?
There are a lot of reasons the Kardashians may not want to start a podcast. First, they flourish in visual media. All of their brands are focused on beauty and fashion. It's harder to sell those things in an audio format.
The show allows the family to show fans exactly what their products can do. Fans see up close how the sisters look. For the Kardashians, their look is their brand, and their brand is their empire. 
The other reason that the Kardashians may not have a podcast yet is that they really don't need one. Once the show is off the air, if that day ever comes, the sisters may pick up a less time-intensive activity, like a podcast. Right now they're focused on filming for the show, so they really don't have the time to add in a podcast to their busy schedules.