'Why Her?' Episode 2: A Breakdown of Gong Chan's Tragic Past and Murder Case
Why Her? brings together two main characters connected in their pasts. Gong Chan (Hwang In-youp) becomes a student of Oh Soo-jae (Seo Hyun-jin) after she is demoted to become a professor after a mishandled case. The K-drama's trailer and first episode hint Gong Chan has a troubling backstory that has led him back to Soo-jae. Why Her? Episode 2 reveals Gong Chan's heartbreaking murder story.
[WARNING: This article contains spoilers for Why Her? Episode 2]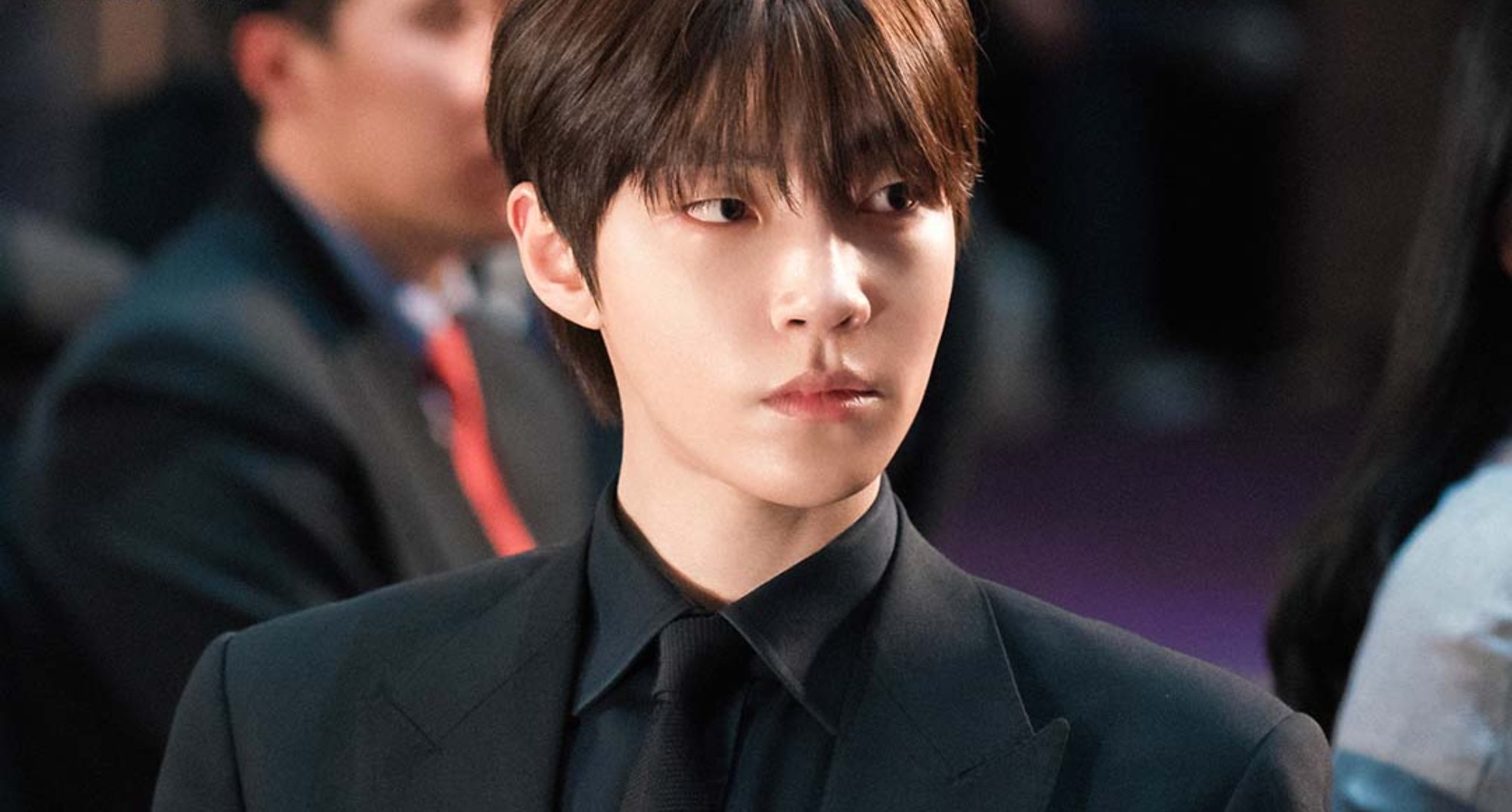 'Why Her?' Episode 1 hinted Gong Chan and Soo-jae met during a criminal case
The first episode has Soo-jae demoted due to an untimely death. The victim claims Soo-jae's client sexually mistreated her. The way she handled the case has the firm believe Soo-jae caused the young women to step off the roof. Tarnishing the firm's reputation, Soo-jae becomes an adjunct professor at a local law school.
While Soo-jae and Gong Chan met before at a local fish market, he realizes who she is when he reads her name on the blackboard. In Why Her? Episode 1, fans learn Soo-jae was his lawyer while she was still a newbie. But fans are unclear why Gong Chan is in jail and under a different name, Kim Dong-goo.
In the episode, Dong-goo claims he does not want a lawyer because no one will believe him and has a fit of anger. Soo-jae consoles him with music and says she believes him. Why Her? Episode 2 reveals the tragedy that befell Gong Chan.
Gong Chan looks for his sister one rainy night in 'Why Her?' Episode 2
RELATED: 'My Liberation Notes' Finale: Did the Main Characters Find Liberation? Here's Where Their Stories Ended
While walking through an alleyway at night, it begins to rain. Gong Chan revisits the past that changed his life forever. Why Her? Episode 2 goes back to when Gong Chan was a teenager known under his real name Kim Dong-goo. One rainy night, he goes around the neighborhood looking for his sister Na-jeong.
He goes to the convenience store where she works. The on-shift employee says she was gone before he arrived. She is also not answering her phone. While combing the streets, Dong-goo finds her sneaker, leading him to a construction site.
Calling her phone, he finds Na-yeong unconscious and possibly dead. Dong-goo calls for help but is struck by an unknown figure from behind. The June K-drama ends the flashback as Gong Chan snaps out of it and looks sad and with teary eyes.
Dong-goo is wrongfully accused of murdering his sister
RELATED: 'All of Us Are Dead' Season 2: Actor Yoon Chan-young Teases His Character's Return
As Soo-jae takes care of an assault case on campus, Gong Chan is reminded of his past. The police are unable to find Na-jeong's body. They suspect Dong-goo of her murder. He was found on the beach covered in her blood and surrounded by her bloody clothes. In his hand is a knife. Authorities discovered his and Na-jeong's DNA on the blade and his DNA on her underwear, implicating assault.
The police find motive as Dong-goo and Na-yeong were step-siblings. His adopted parents do not believe him and curse him to hell. In prison, Dong-goo's cellmates beat him. Filled with rage and giving up, Dong-goo admits to the murder. The flashback ends.
At the end of Why Her? Episode 2, Gong Chan takes a leap of courage and professes his interest in Soo-jae while in an elevator. Fans soon learn why he has feelings for her. Soo-jae and Dong-goo are heartbroken over the guilty verdict back in the past. But Soo-jae holds his hand and tells him, " become powerful, and you must have substance. You and be both. If we don't want to wander around."
The flashback ends a year after his conviction. Authorities catch the real killer, and Dong-goo is set free. Looking for a new start, Dong-goo changes his name to Gong chan and begins working at the fish market and studying to be a lawyer.
Why Her? is available to stream on Viki.
RELATED: 'Eve' Episode 1: Why Some Fans Have an Issue With the K-Drama's Sex Scene and Age Gap