Why Hoda Kotb Was Concerned About a 'Credibility Suck' By Co-Hosting 'Today with Kathie Lee and Hoda'
When Hoda Kotb was asked to co-host the fourth hour of the 'Today Show' with Kathie Lee Gifford, she hesitated before taking the offer.
Hoda Kotb began her career as a journalist in 1986, making her way up the ranks to become known as a hard-hitting news person. Now co-anchoring the Today Show with Savannah Guthrie, Kotb became a fan favorite manning the desk with Kathie Lee Gifford in the fourth hour of the morning news program. Yet the Dateline reporter was hesitant about taking on the gig with Gifford when she was initially approached with the offer.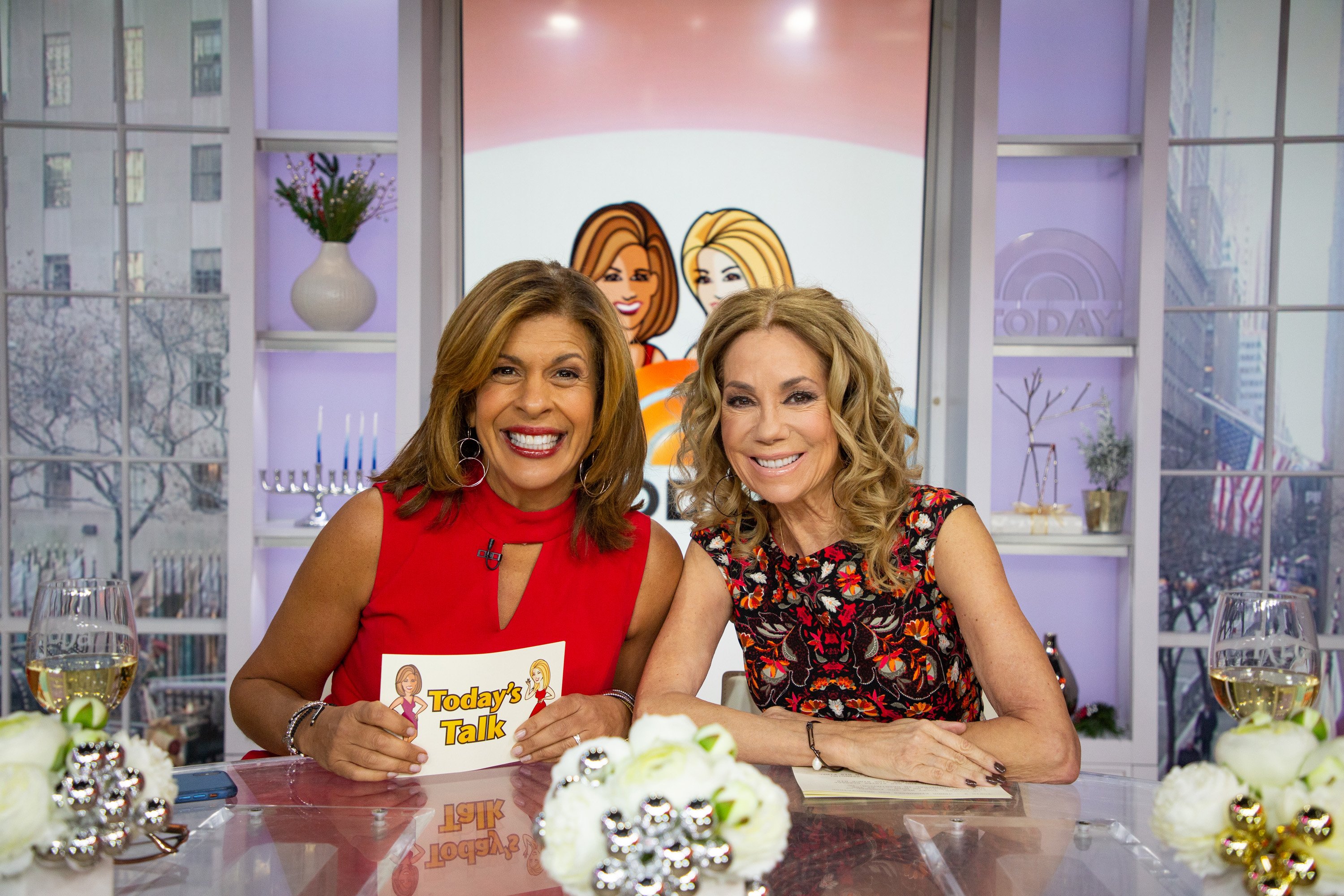 Hoda Kotb and Kathie Lee Gifford instantly 'connected'
When NBC began talks of Gifford and Kotb heading the fourth hour of Today in 2008, the two met for lunch at NYC's famous Rainbow Room to see how they would mesh. They had an instant connection.
"Once we sat down and the food was served and the wine was poured, the clock took a lunch break too," Kotb wrote in her 2010 book Hoda: How I Survived War Zones, Bad Hair, Cancer, and Kathie Lee. "I don't know what happened, but time forgot to register, and suddenly our afternoon lunch turned into pre-dinner preparations unfolding all around us. We were four hours into our meeting!"
Their conversation went well beyond small talk, and Gifford and Kotb quickly developed a strong bond.
"Kathie Lee had a million interesting stories, I opened up about my breast cancer and divorce and she sang to me in the restaurant," Kotb recalled. "I was completely sold. We laughed, we cried, we connected. I felt like she was real."
Hoda Kotb wanted to keep her reputation as a serious journalist
Kotb became familiar with Gifford's no-holds-barred approach and spontaneous sense of humor, and knew that Today's fourth hour would be filled with lighthearted news and playful banter. The definitive shift in tone from the more serious stories she was used to covering on Dateline gave Kotb some reservations about signing on.
"Now, in all honesty, I did have plenty of concern about the potential for – how shall I say – a credibility suck," Kotb revealed. "The fourth hour with Kathie Lee would demand a daily dose of fun and frivolity. I'd worked very hard over the years developing a solid set of credentials in the news business, and was unclear on how I'd manage the mix of interviewing dirty politicians and running an obstacle course in an inflatable sumo wrestler costume."
Kotb worried that being permanently placed on more of a variety-type program could take away some of her validity as a seasoned journalist.
"I've garnered a few awards that I'm proud of: an Alfred I. duPont, a Peabody, and an Edward R. Murrow Award," the Today star noted. "So, I had to wonder – do they strip you of those if you're later spotted on the air playing 'How Much Can You Stuff in Your Spanx?'"
'Today with Kathie Lee and Hoda' was a success
Kotb reached out to her agent, Carole Cooper, regarding her concerns on taking the the co-hosting job.
"She wisely pointed out that it's a new world now, one where viewers accept crossover," Kotb remarked. "She gave examples of Anderson Cooper starting out as host of The Mole and moving on to anchor the news at CNN – She also cited Meredith [Vieira] coanchoring the Today Show and also hosting Who Wants to Be a Millionaire. I felt Carole was right, but my excitement about this new opportunity was definitely mixed with apprehension."
Today with Kathie Lee and Hoda was a huge success, bringing in a massive fan base that remained throughout their partnership at the news desk. Though Gifford left the show in April 2019, she and Kotb are still close friends. The Today anchor commented on their unbreakable bond during Gifford's last appearance as co-host.
"[Kathie Lee] totally jumped into my life in a way that I had never experienced before," Kotb said, according to Today.com. "She stepped into it, and I was transfixed by her when we met. I don't know if you've ever had that chemistry where you connect with someone like that. I had it, and it was a feeling I'd never had before."
Kotb's promotion to Today co-anchor with Guthrie in 2018 proved that her credibility as a journalist remained intact.