Why 'Hollywood Unlocked's' Jason Lee Regrets Breaking the Jordyn Woods and Tristan Thompson Cheating Scandal To Khloé Kardashian
Jason Lee, the person responsible for breaking the Khloé Kardashian, Jordyn Woods, and Tristan Thompson cheating scandal, says he learned a significant lesson after the fallout. 
In February 2019, Lee's entertainment blog, Hollywood Unlocked, shared that Woods and Thompson canoodled while at a LA party. The scandal became one of the most talked-about within the Kardashian-Jenner family and resulted in Woods ending her friendship with Kylie Jenner.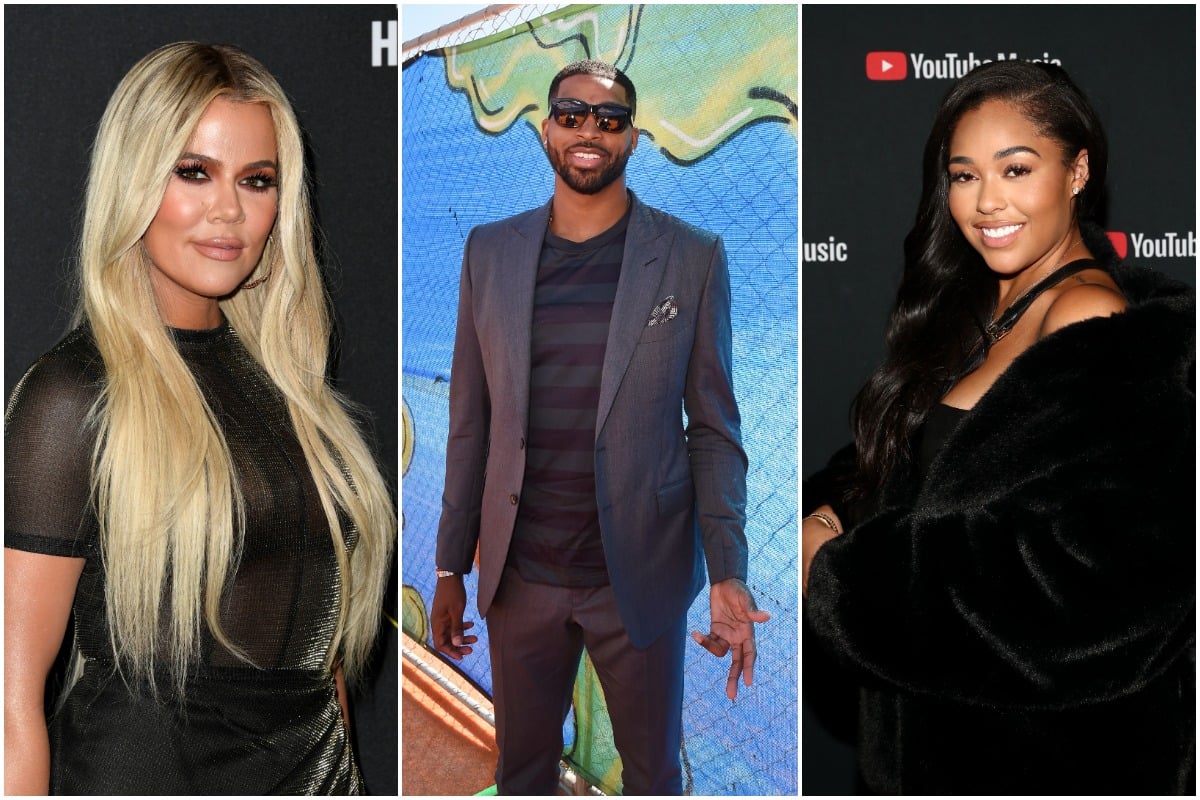 Why Jason Lee Regrets Breaking the Jordyn Woods and Tristan Thompson Cheating Scandal To Khloé Kardashian
Lee appeared on Cocktails with Queens in October 2020. While chatting with hosts Claudia Jordan, LisaRaye McCoy, Syleena Johnson, and Vivica A. Fox, the hosts discussed Lee's involvement in the Kardashian, Woods, and Thompson scandal. Lee reflected on breaking the story and explained that one of his staffers attended the same party as Woods and Thompson and reported what she saw to Lee. The entrepreneur then published the article, which he said increased his website's visibility. 
Although breaking the news helped him professionally, Lee said he wishes he didn't let Kardashian know ahead of time that he would post the story due to how it played out on social media and on Keeping Up With the Kardashians. He said he felt used by the family, as they allegedly broke ties with Lee after Kardashian and Thompson allegedly repaired their relationship months later. Kardashian reportedly ended all communications with Lee shortly after. 
"I called Larsa to give Khloé the heads up, but I'm gonna tell you why I regret that," Lee began.  I don't regret breaking the story because it was big for our brand and everything right, but what I regret is how Khloé's team really tried to gaslight me behind the scenes to keep digging at Jordyn, then to bend to try to dig a hole to bury this girl, and then go back and take the man back." 
Jason Lee contacted Khloé Kardashian's friend, Larsa Pippen before he revealed the Jordyn Woods and Tristan Thompson scandal
Once the news broke of the cheating scandal between Kardashian, Woods, and Thompson, fans immediately wanted to know about the ordeal as much as possible. Just weeks after her life was turned upside down, Woods appeared on Jada Pinkett Smith's show, Red Table Talk, to share her side of the scandal. She claimed that Thompson kissed her, and she didn't engage in anything else with the NBA star. 
In June 2019, Lee sat down with Larsa Pippen. The ex-wife of Scottie Pippen is close friends with Kardashian and her sister, Kim. During their sitdown on Lee's podcast, Hollywood Unlocked Uncensored, Pippen shared that Woods and Thompson's past interactions alarmed her before the scandal. However, when Lee informed her that his editor saw Woods and Thompson together before breaking the story on his website, she said all of Kardashian's sisters besides Kourtney were surprised by Woods' alleged actions. 
"I called Kim. She didn't believe me — she was like, 'No way. There's no way,' " Pippen said. "Then we called Kourtney, and Kourtney was like, 'Yeah, I believe it.'"