Why Ice Cube Says, 'I Was Never Really Solo,' Over 30 Years After Leaving N.W.A.
Ice Cube dropped his first album 30 years go. For the anniversary, he shared details about who he collaborated with to make 'AmeriKKKa's Most Wanted.'
Thirty years ago, after a very public split from N.W.A., Ice Cube dropped his first album, AmeriKKKa's Most Wanted. In celebration of the anniversary, Ice Cube shared insights about the making of the album and revealed why he "was never really solo." Here's what the artist had to say about his journey.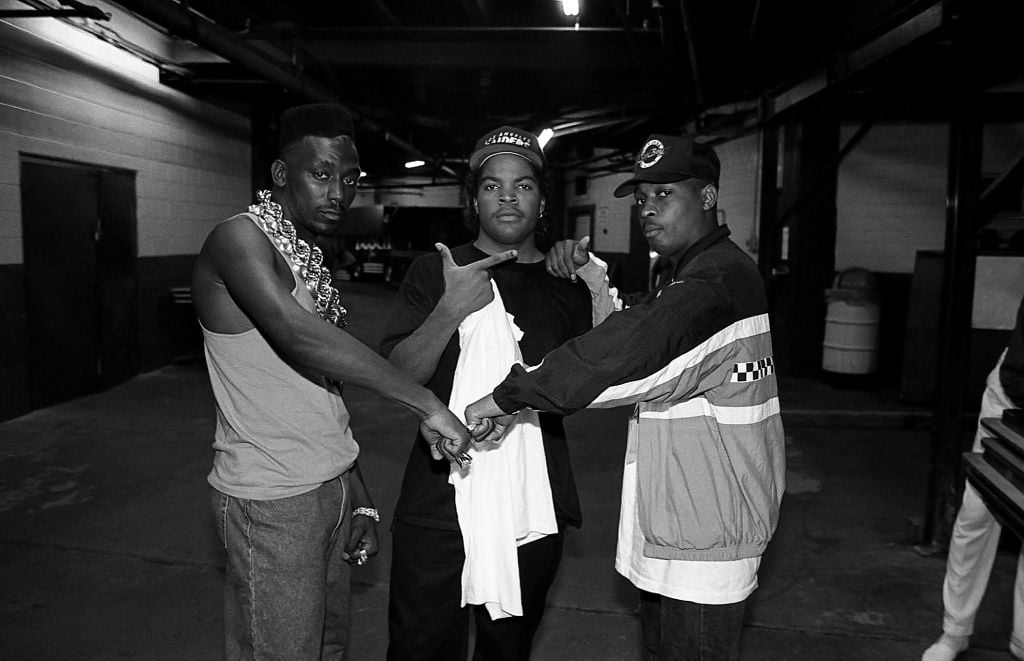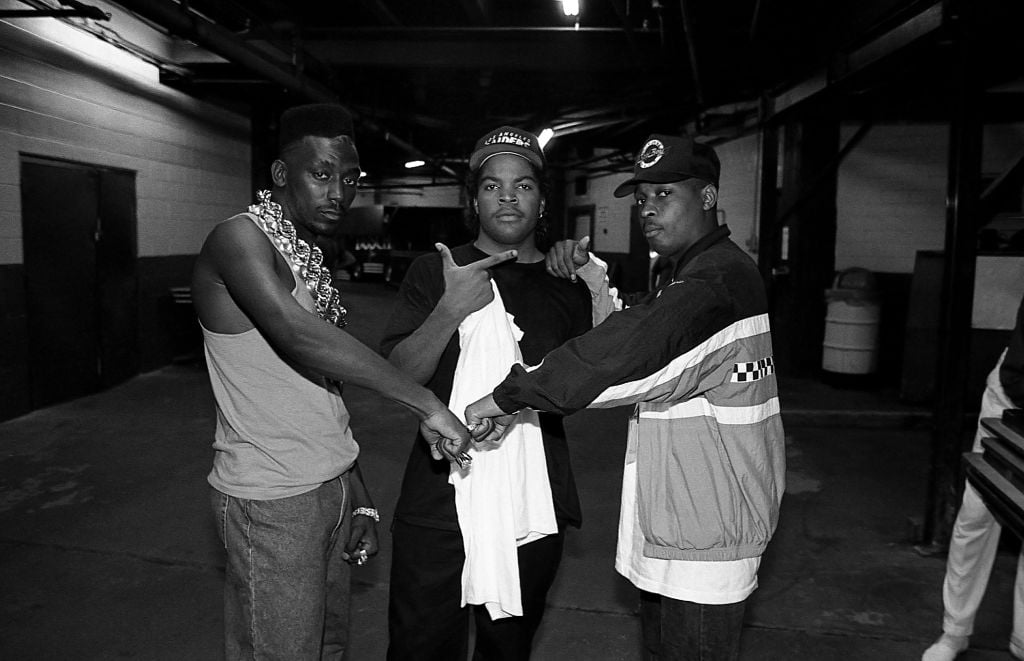 Ice Cube co-founded N.W.A. but left the group because of 'politics'
In the late '80s, N.W.A. delivered hard-hitting rap hits with sick beats and a healthy dose of social commentary. With songs like "Straight Outta Compton," the group's popularity skyrocketed. But, after a rift formed due to "politics," as Ice Cube stated in a 1990 interview, the rapper parted ways with his partners.
Shortly after the split, Ice Cube released his first solo album, AmeriKKKa's Most Wanted, which garnered acclaim, became a commercial success, and achieved platinum status. The entertainer recently took to social media to reminisce about that era of his career and the creative alliances he formed while estranged from N.W.A.
After leaving N.W.A., Ice Cube made connections with other artists
On Twitter, Ice Cube acknowledged several artists that he connected with on a positive level after leaving N.W.A. In one tweet, he wrote, "Even though I went solo in '89, I was never really solo. Rollin' Wit [Da] Lench Mob."
Da Lench Mob was an LA-based rap group closely associated with Ice Cube. They appeared on AmeriKKKa's Most Wanted, then dropped their first album, Guerillas in tha Mist, in 1992.

RELATED: Here's How Ice Cube Shut Down Haters While Producing His First Solo Album, 'AmeriKKKa's Most Wanted'
Da Lench Mob members weren't the only collaborators to earn a shout-out from Ice Cube in celebration of AmeriKKKa's Most Wanted's 30th anniversary. In other posts, he credited artists including Chuck D, tweeting these words about his involvement with the album:
"Fun fact: Chuck D did a lot of the scratching on the AmeriKKKa's Most Wanted record. He also taught me how to sequence an album. Song order is very important," he wrote.
Ice Cube also revealed this bit of trivia about Sir Jinx: "AmeriKKKa's Most Wanted is not a masterpiece without this man. Sir Jinx: The Overseer. He was there from pre-production to mastering, making sure we stayed West Coast. Never left the studio. Co-produced everything. He's [Alfred] Hitchcock assembling skits."
The remaining members of N.W.A. eventually squashed their beef
The story of N.W.A. is depicted in the 2015 musical biopic, Straight Outta Compton. Eazy-E had passed away in 1995 long before the film's conception, but all of the surviving group members contributed to the production process. Ice Cube and Dr. Dre served as executive producers on the movie, with MC Ren and DJ Yella as consultants.
Aside from their work on the feature film, members of N.W.A. have collaborated on various music projects and special appearances, including The BET Awards and Coachella. The group's contributions as entertainers and advocates for social change were relevant from the very beginning and are still deeply meaningful today.