Why Ina Garten Once Told Food Network 'Lose My Number'
Ina Garten has starred on 'The Barefoot Contessa' for over two decades, but she originally told the Food Network to 'lose her number.'
ARTICLE HIGHLIGHTS
Ina Garten bought the Barefoot Contessa specialty food store in the Hamptons
After being approached by the Food Network, Garten originally told them to "lose" her number.
Thankfully, she eventually said yes, and 'The Barefoot Contessa' has been on the air for two decades.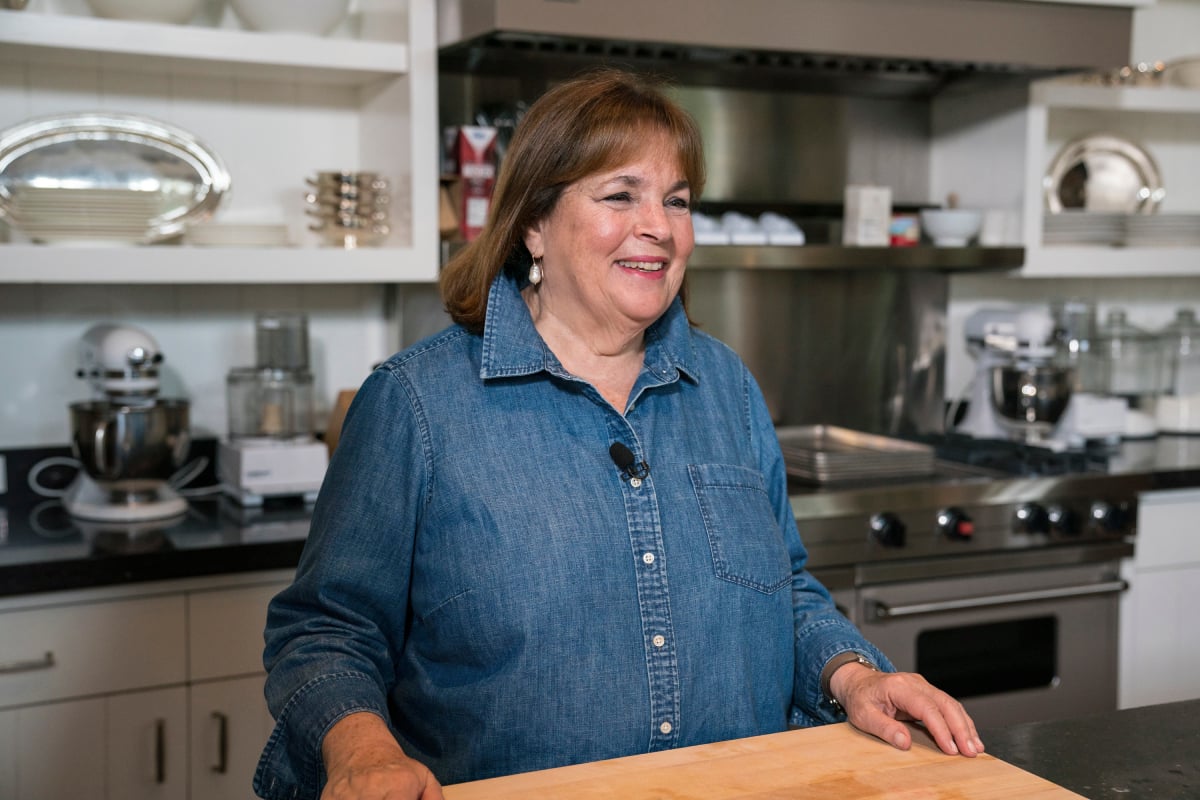 Ina Garten has been a staple on The Food Network for two decades. But we came close to living in a world without The Barefoot Contessa on television. The beloved cooking and entertaining guru recently revealed that she originally told the network to "lose my number" when they offered her a contract.
Ina Garten bought the 'Barefoot Contessa' specialty food store in the Hamptons
After a brief career in Washington DC — working as a budget analyst in the Office of Management and Budget — Garten left her government job in 1978 after spotting an ad for a 400-square-foot specialty food store in Westhampton Beach, New York.
She immediately decided to purchase the Barefoot Contessa store, which got its name from the 1954 film starring Ava Gardner. Garten says she kept the name because it was perfect for her "elegant but earthy" lifestyle brand idea.
Over the next two decades, business boomed and Garten outgrew various locations while adding a plethora of new menu items. The store finally settled in a 3,000 square-foot location in East Hampton, with a large, wealthy clientele that included a number of celebrities.
The Food Network star sold the store in 1996
By the mid-1990s, Garten was looking for a change. She decided to sell the store to two employees but kept ownership of the building. She built offices above the shop and took a year off to figure out her next move.
"I was like, 'I really want to do something challenging now.' I took a year off, built myself an office over the store, and went there every day trying to figure out what to do," Garten told MSNBC host Willie Geist during the author luncheon for Shelter Island Public Library.
She decided to draft a cookbook proposal with recipes from her store, and publishers accepted it just three days after Garten sent it out.
"I was like, 'Oh s***, now I have to write a book,"' she recalled.
Ina Garten said 'lose my number' to the Food Network
Despite selling her store, Garten continued her Barefoot Contessa brand in 1999 when she published her first cookbook. It became a surprise best-seller, and led to the 2001 follow-up Barefoot Contessa Parties!.
Garten's Food Network series — The Barefoot Contessa — began in 2002. But she says that when the network first offered her a TV show, she turned them down repeatedly. She says she told the network to "lose my number," but they refused to give up.
"For years I said no, and they kept coming back with a better offer," Garten said, per Insider. "I said, 'I'm not negotiating, I just don't think I can do this.'"
The 'Barefoot Contessa' can't understand her massive success
Network executives kept pushing, explaining to Garten that "people send us hams to even get an appointment to try and get a show."
Of course, she finally agreed and has been on the network ever since. The Barefoot Contessa is currently the longest-running program in the Food Network's daytime lineup.
"Twenty years, it's amazing," she said. "I'm really delighted, I just can't understand it."
Garten's new series Be My Guest — where she invites people into her barn for good food and conversation — is scheduled to premiere later this year. It will have three different versions — an hour-long cut for Discovery Plus, a half-hour version for the Food Network, and a companion podcast.
Ina Garten's Hamptons store closed down in 2004
The success of Garten's cookbooks and her cooking show made her former Barefoot Contessa store an even more popular place in East Hampton.
It was featured in the 2003 movie Something's Gotta Give. But it ended up closing for good in 2004 when Garten couldn't reach a lease agreement with the new owners. Her former employees had lost the business to their competitor, Citarella. Garten still owns that property to this day.
With a dozen cookbooks under her belt and two decades of TV shows, Garten says that she loves that people are "learning how to cook and inviting people over for dinner."
"It's about community. I love that part of what I do now," Garten said.
The Barefoot Contessa: Modern Comfort Food airs Sundays on the Food Network.