Why Ina Garten Will Never Watch Herself on TV
On its incredible cooking show lineups, Food Network has given viewers Barefoot Contessa, hosted by celebrity chef Ina Garten.
Food Network has churned out good shows in all the years it's been around. Shows such as the Great British Bakeoff, the Iron Chef franchise, and Beat Bobby Flay have continued to entertain viewers for seasons on end.
On its incredible cooking show lineups, Food Network has given viewers Barefoot Contessa hosted by Ina Garten. The show has enjoyed great reception among its viewers. Garten has become a household name, and many can't seem to get enough of her and her recipes.
Therefore, it comes as a surprise to learn that Garten doesn't watch any of her shows on TV. Read on to find out why the outstanding chef can't stand seeing herself on television.
Who is Ina Garten?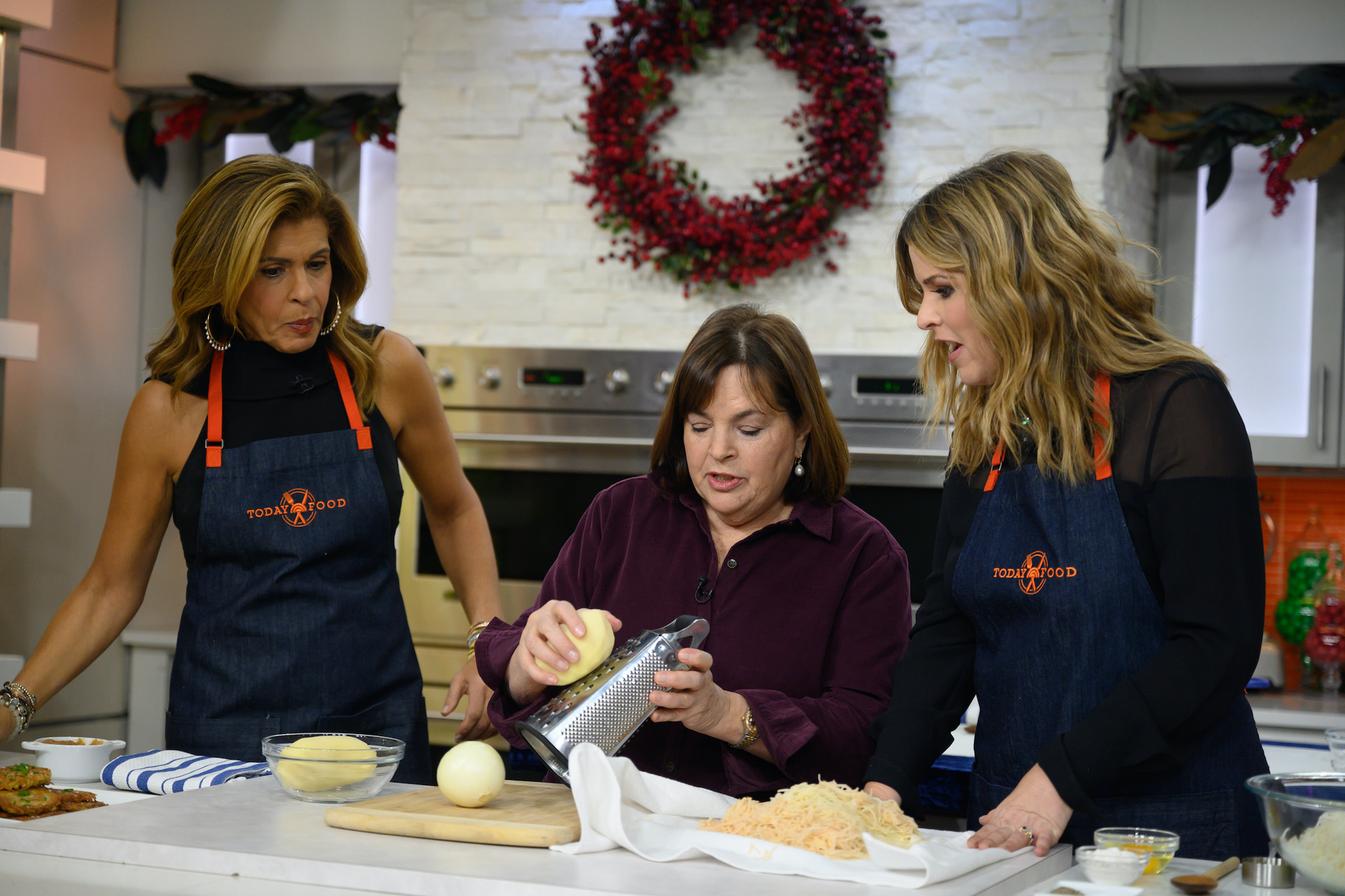 Ina Garten is an American chef, author, and host of the Barefoot Contessa, which airs on Food Network. Garten was born in 1948 in Brooklyn, New York, to a Jewish family and was brought up in Stamford, Connecticut. Garten's father was a surgeon and her mother was a dietician.
Growing up, Garten exhibited a unique love for sciences, which she has credited for most of her recipes. Garten's mother wanted her to excel in schoolwork and therefore discouraged the aspiring chef from the kitchen.
When Garten was 15, she visited her brother at Dartmouth College and met her husband, Jeffrey Garten. The two got married in December 1968 and moved to North Carolina to begin their new life together.
Garten has a piloting license, which she obtained to pass her time as her husband served in the Vietnam War. After Jeffrey's discharge from the army, the two lovebirds went on a camping tour in Paris, France, a trip that would spark Garten's love for French cuisine.
The beginning of a lifelong, fulfilling career
After the couple got back home from their trip, Garten immersed herself into various recipe books. Garten and her husband Jeffrey held weekly dinner parties, and Garten would make the guests meals. She would rely on their feedback to refine her recipes.
Garten went on to earn her MBA from George Washington University while working at the White House. The self-taught chef rose through the ranks and eventually earned a position as a budget analyst. She worked at it for some time before deciding that the job was too high pressure for her.
She began flipping houses for profit in Kalorama and DuPont Circle. The profits she made enabled her to purchase a specialty food store called the Barefoot Contessa. She ended up resigning from her government job in 1978 to pursue her culinary dreams.
The Barefoot Contessa grew to include employees, including chefs and bakers. By 1993, the store had become a household name with director Nancy Meyers choosing the store as part of the Diane Keaton-led Something's Gotta Give film set in 2003.
By 1999, Garten had expanded her reach to publishing books. The Barefoot Contessa Cookbook did exceptionally well and expanded Garten's influence in the culinary world. She has published 12 cookbooks as of 2020, with her most recent work being the Modern Comfort Food cookbook, scheduled to be released in a few weeks' time.
Her show Barefoot Contessa premiered on Food Network in 2002 and features her family and friends, including her husband, Jeffrey.
Ina Garten has never watched herself on TV
Although Garten seems effortless on her show, Barefoot Contessa, it may come as a surprise to learn that the 72-year-old host has never seen an episode of her show.
According to Good Housekeeping, she hates filming. She called it a terrifying experience and stated that she cringes whenever she has to watch her show's editorial clips.