Why Is Cardi B Famous and What's Her Real Name?
Cardi B seems like she came out of nowhere, and she's everywhere lately. The female rapper known for her "no filter attitude" has been enjoying massive success lately.
Who is she and why is she famous? Keep reading to find out.
A gang member and a stripper from the Bronx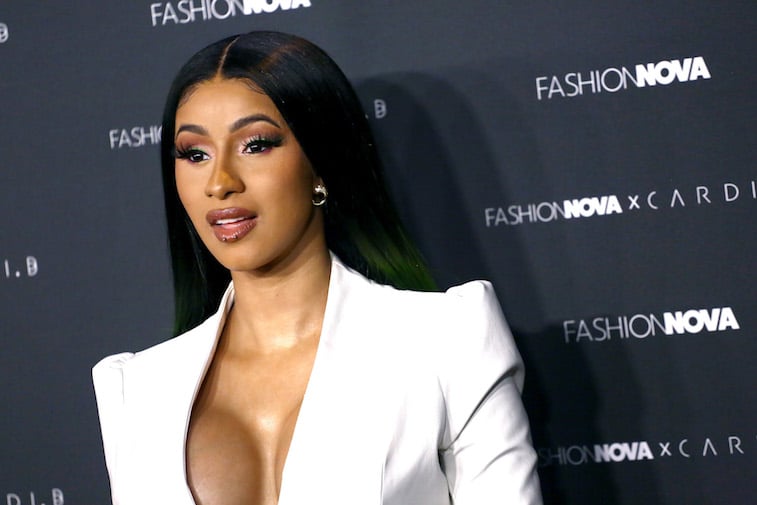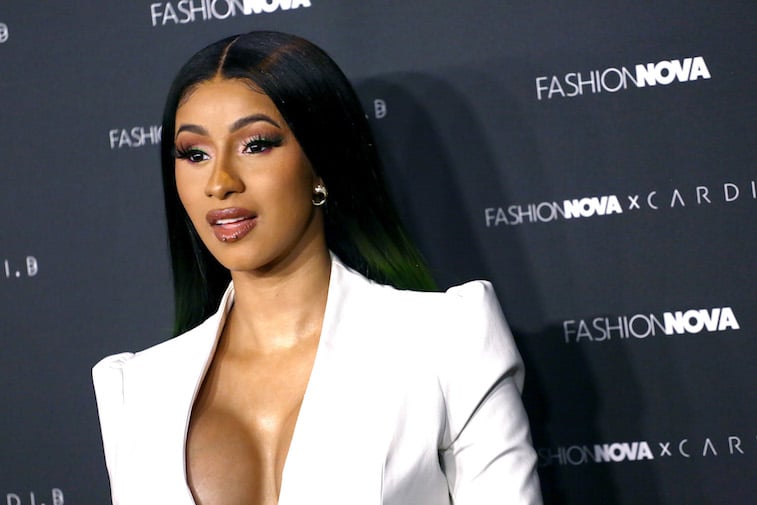 Cardi B's latin influenced rap music has taken over the industry. She grew up in the Bronx- where latin beats are everywhere.
Her father is a Dominican and her mother, a Trinidadian. They named her Belcalis Marlenis Almanzar, but she soon shortened it to Cardi B. When asked about her name choice, she said that because her sister's name is Hennessy, people would call her Bacardi. She just shortened it to Cardi, and then the B stands for "whatever… depending on the day."
According to her website bio, she was raised in the Highbridge neighborhood of the South Bronx, but she spent much of her time at her grandmother's house in Washington Heights, which is where she got her thick accent.
At the age of 16, Cardi B became a Bloods gang member. She worked at an Amish supermarket, until she was fired from the deli at 19 for showing up late and giving her friends too many discounts.
That's when her former manager suggested she become a stripper, and that's exactly what she did.
Fame isn't easy
Once she was a stripper, she took to Instagram to discuss and promote her dancing. Soon, she was an Instagram sensation. This led her to a role on VH1's reality series, Love & Hip Hop: New York.
Cardi B never expected to get famous. As she told Fader, "I was always scared to follow my dreams, because if I follow my dreams and I fail, I can't dream about it anymore. It's easier to settle for less."
However, she had a manager that saw something more in her. He'd taken her on when she reached half a million followers, wanting to turn her internet fame into something more lucrative. He noticed she had an ear for music and a unique voice, so he encouraged her to give rapping a try.
Her rapping debut was on Shaggy's remix to the single "Boom Boom." Soon she was releasing her own mixtapes, and then she scored her first major recording contract, with Atlantic Records.
In 2017, the BET Awards announced that Cardi had been nominated for Best New Artist and Best Female Hip Hop Artist. She didn't end up taking home any awards, soon she would have her first major hit single, titled "Bodok Yellow."
The song would become number one on the Billboard Hot 100. She is the first person of Dominican descent to reach No. 1 in the history of the Billboards, and eventually she would become the first female rapper with two songs that made it to number one on the Billboard Hot 100.
But what we really want to know: Who is she dating?
Cardi B has been in an on-again-off again relationship with rapper Offset for the last couple of years. Their relationship drama has been all over the news, mostly cheating scandals and Offset's elaborate apologies.
The pair were married for a short time and have one child together, a daughter named Kulture. Offset's apologies include a dramatic and very public Instagram video, where he says his only wish is to get his wife back, and a stunt where he crashed her show with a giant floral arrangement that read "Take Me Back, Cardi."
For now it seems the pair have finally split for good. Cardi B told Harper's Bazaar that she wasn't really ready to start dating. Since the breakup, she been getting tons of messages from guys, but ignoring them. "It's like 'Bro, why would you want to holler at me right away? You're weird.' If you think Imma automatically just hop onto you after a marriage, that just means you think I'm a sleaze. And I'm not. I have a kid- I have to show an example."
What's next for Cardi B?
Cardi B is looking to add film to her career. She has a new movie with Jennifer Lopez that just began filming in March, called Hustlers. The movie features a group of strippers that band together to scam their Wall Street clients out of thousands of dollars.
After the outstanding success of her 2018 album, Invasion of Privacy, Cardi B is already saying she will release another album this year. Forbes listed her upcoming release as one of the most anticipated hip-hop albums of 2019, and we have no doubt it's going to be a huge success.
Cardi B said, "Of course it's gonna be an album in 2019. Hopefully, I could get my album done around the same time that Invasion of Privacy came out, but I don't know how possible that's gonna be because I feel like I'm going to be extremely extremely busy."