Why Is Carrie Underwood Being Sued For Her 'Sunday Night Football' Song?
Find out the reason why Carrie Underwood was hit with a lawsuit over her 'Sunday Night Football' theme song.
The 2019 NFL season hasn't even begun yet but already there's controversy and it has nothing to do with the National Anthem, the players, or the coaches, it's all about the Sunday Night Football theme song.
Country music superstar Carrie Underwood has been accused of plagiarizing the "Game On" intro number. The songbird, the NFL, and NBC were all just hit with a lawsuit claiming the song was stolen. Here's more on what the suit states as well as both versions so you can decide for yourself if Underwood ripped off another artist's work.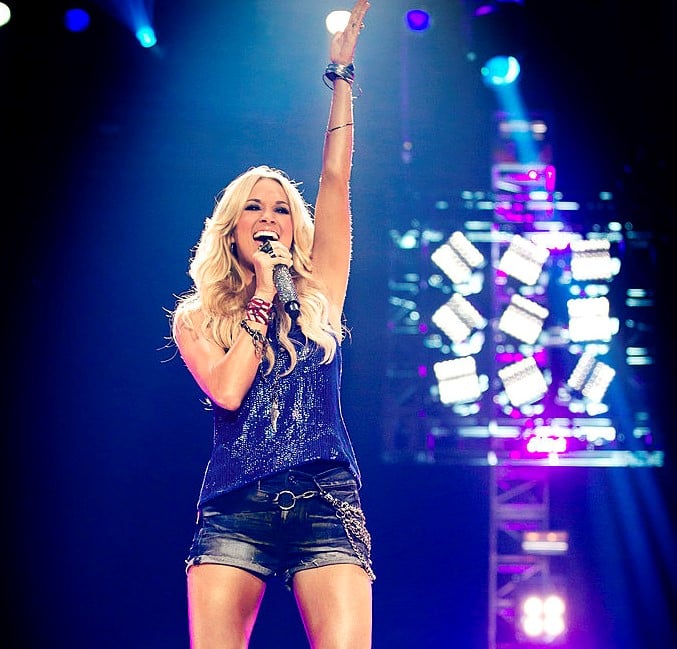 What the lawsuit claims
The copyright infringement suit was filed in federal court in Manhattan on June 19 by singer Heidi Merrill, Alex Wong, Jeff Cohen, and Niclas Lundin, who wrote the song also called "Game On" in 2016.
In the past, Merrill has written sports songs including one for the University of Nebraska's football team called "Cornhusker Strong." In her lawsuit, she alleges that after meeting Underwood's producer, Mark Bright, at an event in Nashville in 2017, she pitched him the "Game On" tune for the SNF telecasts. Merrill said that she received an email two months later from the producer's assistant stating that Bright and American Idol alum had decided to pass on the song.
Underwood later penned her version of "Game On" with co-writers Chris DeStefano and Brett James.
The plaintiffs noted in the suit that not only do the two songs share the same title but they have "substantially–even strikingly–similar, if not identical" musical elements including, perhaps most notably, its main hook.
"This is a blatant attempt by a celebrity singer to rip off other artists' work, and it won't be tolerated," Merrill's attorney, Sam P. Israel, said in a statement to CNN. "It's indefensible to steal music created by hard-working songwriters and then broadcast that theft on national television."
How long has Underwood been singing the SNF theme song
Underwood has sung the opening theme for NBC's Sunday Night Football every year since 2013 when she took over for fellow country singer Faith Hill.
"She had put her mark on it for so many years," Underwood said in an interview. "We definitely wanted to go in and make sure we switched gears a little bit and made it sound more like me. And changed up the look and the feel just so it wasn't, you know, the same song with a different blondie up there singing it."
The Cry Pretty artist had performed the intro song "Ohhhhhhh Sunday Night" but replaced that with "Game On" in 2018. She also previously sang a version of Hill's "I've Been Waitin' All Day for Sunday Night," which was a customized version of Joan Jett's "I Hate Myself for Loving You." Prior to Hill, Pink did the SNF numbers.
So far Underwood, the NFL, and NBC have not commented on the lawsuit.
Read more: How Carrie Underwood Met Her Husband, Mike Fisher