Why is Everyone Creeped Out By Billie Eilish's Brother?
Some fans are a little creeped out by Billie Eilish's brother's constant presence, and it turns out they may have good reason to be.
You may have noticed one figure who's always in the background of Billie Eilish's performances. Her brother, Finneas O'Connell often sings backup or supports her by playing instruments from the sidelines.
But some fans are a little creeped out by his constant presence, and it turns out they may have good reason to be. Here's what we know about Eilish's brother and their relationship. 
Who is Billie Eilish's brother?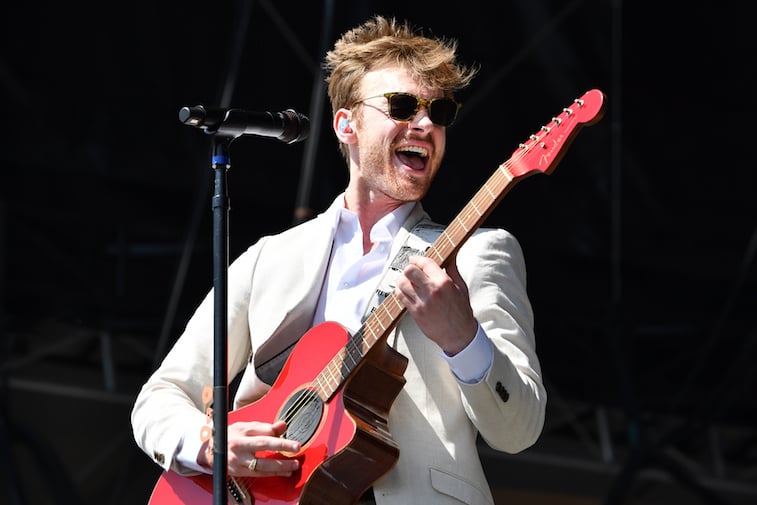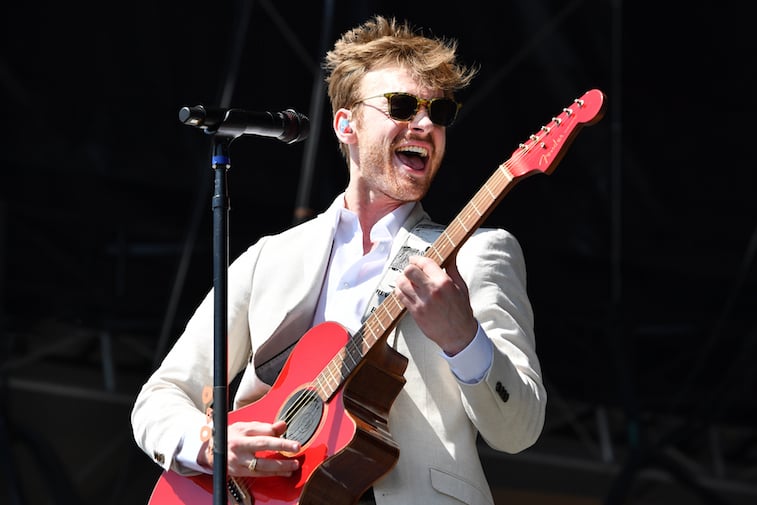 Twenty-two-year-old O'Connell had his own music career when he realized that his younger sister was also very talented. It only seemed natural that the siblings begin working on projects together. Soon the pair were writing and singing songs that, once discovered, would delight the music world. 
With Eilish singing the main vocals to most of their songs, her career soon took off. But O'Connell has always been there in the background, quietly supporting his sister.
Now, he works as her producer, co-writer, and sings background to several of her songs. In many of Eilish's live videos, O'Connell can be seen next to her, or behind her, supporting her performance. 
But some fans are a little creeped out by O'Connell. For starters, when they sing duets together, some fans have accused O'Connell of looking at his sister like a man in love.
"Find yourself a man who looks at you like Finneas looks at Billie," one YouTube commenter wrote on the video of Eilish and O'Connell's performance of I Love You during Saturday Night Live. 
Finneas O'Connell's girlfriend looks just like his sister
Another issue that has fans a creeped out is the startling resemblance between O'Connell's girlfriend, YouTube star Claudia Sulewski, and his sister, Eilish.
Sulewski, who has been dating O'Connell for around two years, made a name for herself on social media, long before their relationship started. She has over two million subscribers on YouTube and 1.3 million followers on Instagram. Her posts often contain sweet stories and photographs with O'Connell.
The couple appear to have a lovely, romantic relationship. O'Connell even wrote a song for his girlfriend, titled Claudia. The video, which has over a million views, features Sulewski's unique artwork. 
Even though O'Connell and Sulewski are one of the cutest couples on social media, fans can't help but notice the resemblance between her and Eilish. The couple's posts have been overwhelmed with suggestive comments about Sulewski's appearance.
"You must REALLY love your sister Bc [sic] you got a girl who looks like her twin," one user wrote, according to the Daily Mail. 
Sulewski and Eilish do have similar features, and in some photos, they appear to look like twins. The resemblance is most pronounced when Eilish has darker hair. However, in other photos, you can see that there's a big difference between the two women. Mainly, Sulewski chooses a very different style in her clothing and makeup. 
There may be some similarities between Sulewski and Eilish's appearance, but with a closer look, it becomes obvious that these are two very different women.
Is Billie Eilish's brother creepy?
While some photos seem to emphasize the resemblance between Eilish and Sulewski, they are two completely different people. It's entertaining to joke about the resemblance, but in reality, there are no signs that O'Connell is attracted to Eilish. 
O'Connell's love for his sister seems to embody the typical big brother, who's protective and supportive of his little sister. They often tease each other and joke around, but there doesn't appear to be anything inappropriate about their connection.
It's actually really sweet how close and supportive these siblings are. Eilish has even described her brother as her "best friend."
If anything, these two are sibling goals. Anyone who says there's something inappropriate going on hasn't looked at the situation closely enough.