Why Is HBO's 'Veep' Ending After Season 7 Later This Year?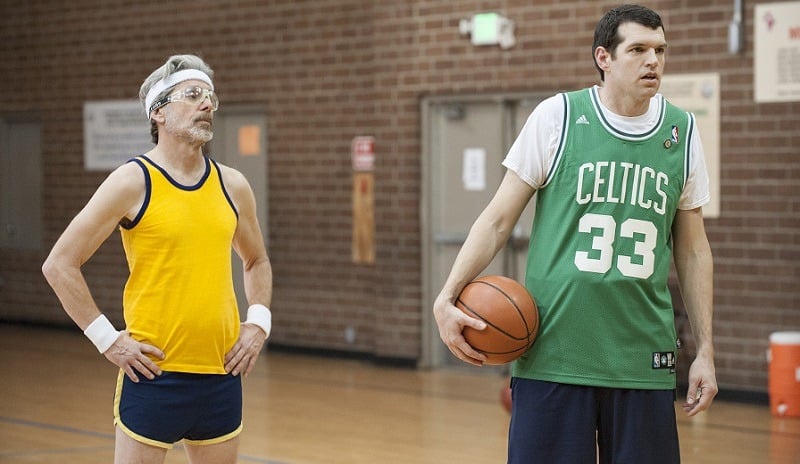 It's rare to find a show with 17 Primetime Emmy Wards in six seasons and a loyal fanbase following every episode along the way. Even rarer is having an all-star cast and top-notch writers willing to keep going as long as the network will have it. But that's exactly what HBO's had with Veep since it began airing in 2012.
Needless to say, the announcement that the show would conclude with its seventh season came as a shock and disappointment to many. However, for those familiar with the show, it couldn't have come as a complete surprise. After all, Armando Iannucci, the show's creator and showrunner for the first four seasons, left several years ago.
Then Julia Louis-Dreyfus, Veep's star, was diagnosed with breast cancer. Yet Louis-Dreyfus beat the disease and returned to filming. Meanwhile, fans continued to feel encouraged by the steady hand of David Mandel, who succeeded Iannucci back in Season Five.
Even with all the positive signs, Veep's upcoming Season Seven will be its last. Fans should take comfort in the reason why.
HBO: Ending 'Veep' was the producers' call.
Whether you're talking about a ballplayer or a long-running original series, going out on your own terms is a rare and special thing. Just think how Jerry Seinfeld, the longtime Louis-Dreyfus collaborator, responded when Larry King got that wrong. (If you don't recall, Seinfeld nearly snapped off King's suspenders.)
Just as Seinfeld's producers made the call to end Seinfeld's long run, Veep will make its own proud exit in 2019. "The decision to bring Veep to a close at the end of next season is bittersweet," said Casey Bloys, HBO's President of Programming in September 2017.
"We love the show and everyone involved but respect the producers' choice to bring Selina Meyer's journey to its conclusion after an extraordinary run of critical and award-winning acclaim."
That announcement preceded Louis-Dreyfus's public statement about her cancer diagnosis by about three weeks. In case anyone wondered, Louis-Dreyfus later told the Washington Post she never considered quitting Veep. But the show will be ending on its own anyway.
Details on Season 7 later this year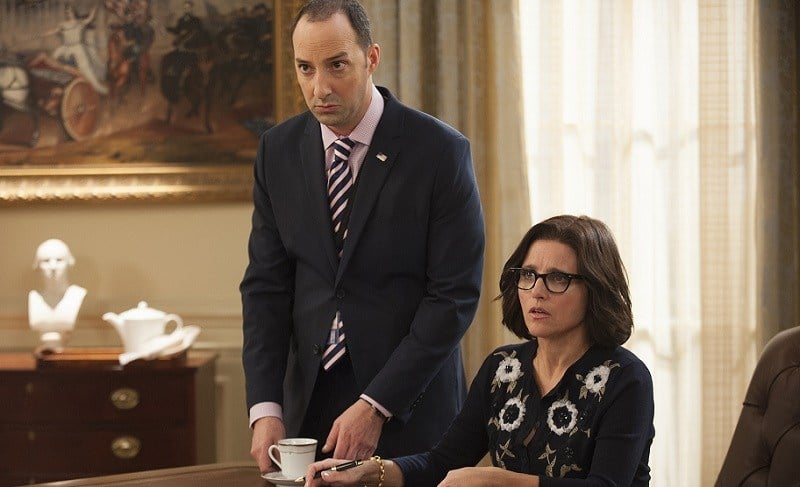 While Veep basically aired one season per year every year since 2012, the show spent 2018 off the air while Louis-Dreyfus went through treatment. Late last year, the cast and crew shot the final season and wrapped in December.
According to a statement by HBO executives, the show will air in spring 2019. Compared to earlier seasons, it will have a lower number of episodes. In this case, only seven episodes will air in Season Seven, compared to 10 in the previous five seasons. (Season One lasted eight episodes.)
We expect HBO to stick to that schedule (i.e., spring) for several reasons. First, the show's fans have waited long enough and have grown restless. Second, Veep becomes eligible for the 2019 Emmy Awards if it makes it to air in the spring. After dozens of nominations and so many wins in past years, we don't see HBO missing out on the bragging rights two years straight.
Going out may be (in the words of Bloy) "bittersweet" for the network, creators, cast, and fans of Veep, but it's the best possible exit for a truly classic series.
Check out The Cheat Sheet on Facebook!