Why Is Sonja Morgan from 'RHONY' Fiercely Protective of the Morgan Name?
Even though Sonja Morgan from The Real Housewives of New York City has long split from her ex-husband, John Adams Morgan she remains extremely loyal to the Morgan name.
Last year, Morgan sported a ring donning the Morgan crest. This (for some reason) enraged Dorinda Medley, whose husband passed away. Morgan also seemed to cling to her townhome, which she purchased with her ex for $9.1 million in 1998.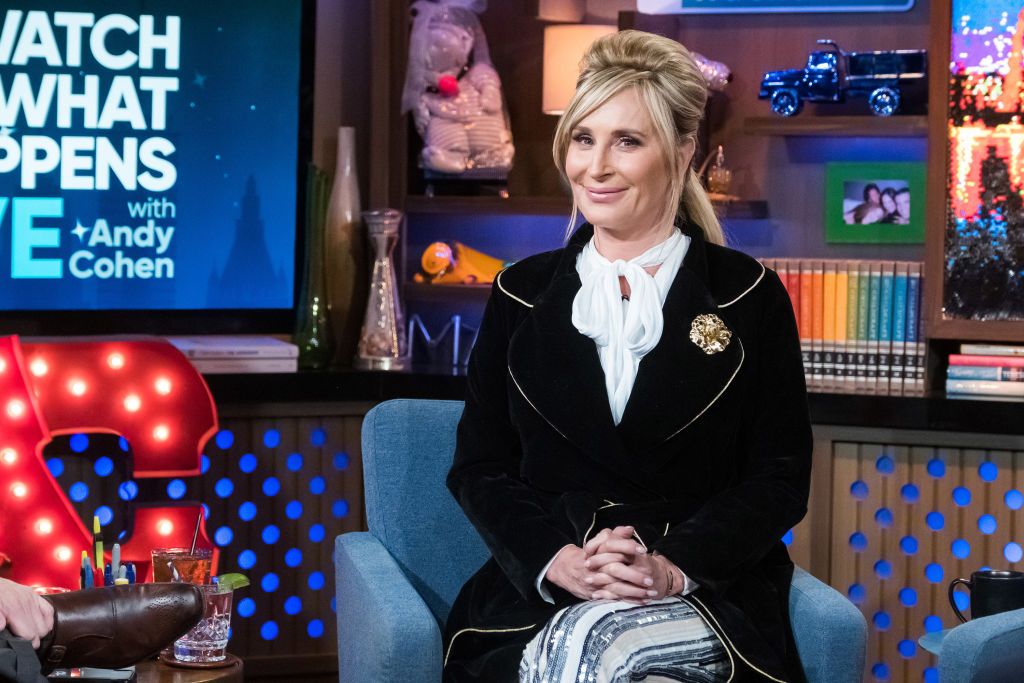 While most women would want to ditch anything associated with their ex, Morgan not only seems protective but all in with the family name. Why is she such a fan?
Her daughter is a Morgan
One reason she may be protective is that the Morgans share a teenage daughter. Now 18 years old, Morgan's daughter Quincy is a studious teen who is definitely the apple of her mother's eye. In 2016, Morgan told Bravo's The Daily Dish Quincy gets her math skills from her dad. "The finance side, she definitely got from [her father]. She is a math wizard. She got that from the J.P. Morgan side," she said.
"But she got the humility from the John Adams side, you know, from John Adams, John Quincy Adams, and I like to think my side of the family has humility and religion," Morgan added. "She likes the charity work. Maybe she'll be a lawyer someday like the Adamses. She likes fashion and architecture."
Morgan recently weighed in on the college cheating drama too. She told People that Quincy has to do the work to get into college on her own. "That's what I tell my daughter right now. Because, she is applying, and you know she took her test, and she does her interviews," Morgan says. "She does all her own essays, she doesn't even let me read them. And, she's gonna get into the college where she belongs, and she's gonna be happy."
She enjoys the prestige
The Morgan name carries significant power, prestige, and history. Morgan's ex's father was the co-founder of investment firm, Morgan Stanley. He is also the great-grandson of the founder of J.P. Morgan & Co.
Morgan also seems to have an affinity for the history. When the ladies visited a historic home once owned by the Morgans, viewers could see the history and grand opulence oozing from the decor. Morgan comments on certain design elements similar between her townhome and the home the ladies visited in the Berkshires. Also, the Morgans are tied to a Presidents John Adams and John Quincy Adams.
Beyond the glitz and glamour, Morgan sounds like she really loved her ex. She admits that he really courted her. "I knew him for seven years," she told The New York Post in 2006. "We married in '98, and I was dating younger, wealthier guys that probably you would think, like, why didn't you go for them? But he was relentless . . . and when he asked me out on a dinner date, finally, after he sent me a letter and flowers and chocolates, I said, "OK, let's go to dinner." After the dinner, he proposed. He really loved me. He was perfect."
But it may come down to this one thing
Morgan had a very extreme reaction to her visit to the Morgan home in the Berkshires later in the evening, especially after several drinks. When the women visited the Morgan home, someone touched letters and papers from descendants. Morgan was not happy, because oils from people's hands could ultimately damage the paper.
Later, out of nowhere, she had a meltdown after too many cocktails. She expresses that she's upset someone touched the "Morgan letters" and is brought to tears. "I think going to the Morgan house upstate was a good release for me to say, 'OK, my house in New York was a lot of responsibility," she told Bravo's The Daily Dish. "I have a lot of family antiques I have to care for my daughter. But when I drank that night with the girls, I let it go."
Morgan also said in a confessional interview last year that she is still very much a Morgan. "I'm still very much a part of the family and the history and I have a huge responsibility," she said. "I'm not letting this family down."
Check out The Cheat Sheet on Facebook!