Why Is 'The Joe Rogan Experience' Podcast so Popular?
The Joe Rogan Experience is on almost every list of must-listen podcasts. Despite being famous for raucous entertainment like Fear Factor and MMA commentating, his podcast is usually pretty low key. It's also becoming one of his most successful projects. 
That's surprising, considering it's really just him discussing different topics with his guests. Of course, Rogan has famous friends, and a lot of them come on his show. He's had big names like Kevin Smith on for a chat. Interestingly, it's not clear if Rogan ever intended the podcast to take off the way it did. In terms of setting up a successful podcast, Rogan basically broke all the rules.
Joe Rogan built his podcast himself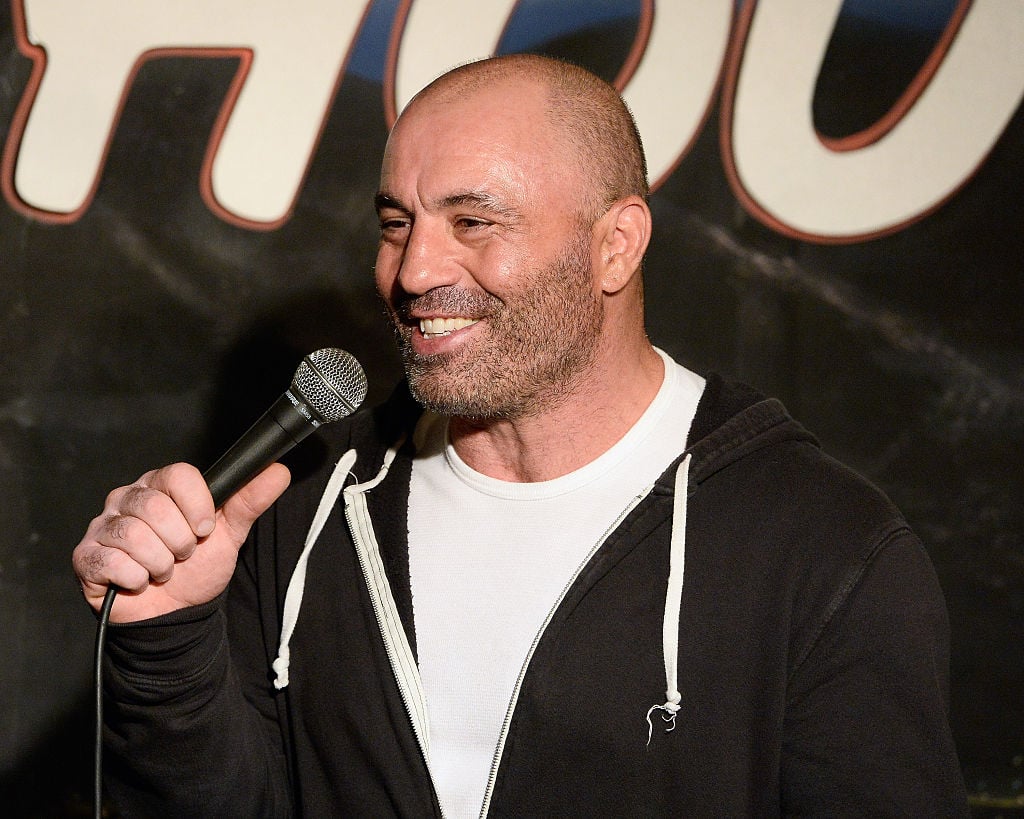 Rogan didn't do almost any of the things that successful podcasters do. Even though he has a ton of industry connections, he didn't join a network. That makes it a lot harder for a small podcast to take off. Most people who start their own podcast might not have the option of joining a network, but Rogan likely did.
A network provides artists with support and infrastructure needed to grow listenership. In some cases, the network may do some or all of the marketing legwork, meaning all the artist has to do is create. Not joining a network means that Rogan did a lot of the work himself.
He also didn't listen to experts who say that podcasts should be short and sweet. The recommended length is 22 minutes. Rogan's typically run longer, although they vary in length. That's because he wants to get all the material in, no matter how long it takes.
He grew organically
Rogan didn't have a network to do marketing for him. But he didn't do much on his own either. A lot of traditional podcasts announce their launch on every possible message board and forum. They want to drum up listeners from day one.
Rogan didn't do any of that. He didn't pay for any marketing for his podcast in the beginning, or even try to monetize his podcast right away. Instead, he let his show grow organically. He let listeners come to him, and they usually liked what they found.
He also never asked for reviews for his podcast. He knows a lot of famous people, and a shoutout from one of them could have boosted his podcast's numbers, but it wouldn't have been organic growth. The show may have been popular in the weeks following the review or shoutout, but listeners gained that way are less likely to keep coming back every week for new content.
What makes Joe Rogan's podcast successful?
Looking at Rogan's podcast strategy, it may seem like this was just a hobby that happened to take off. The truth is he did do a lot of work, but his efforts weren't focused on monetization or marketing. All Rogan's time went into content. He found good guests for his show, and made content that people liked and came back for.
Anyone can start a podcast, but not all podcasts are successful. The Joe Rogan Experience isn't necessarily a good model for podcasts to follow. Rogan broke every rule, yet somehow made a successful show. It helps that he was well known before starting his podcast. Rogan had a fan base to draw from, unlike most new podcasters looking to make a successful show.
He also has famous friends on the show. Fans care about his guests' opinions, which makes them more likely to tune in. One thing is for sure, if you haven't listened to The Joe Rogan Experience, give may want to seriously consider giving it a shot.