Why Is the Real 'Escape at Dannemora' Inmate David Sweat So Angry at Ben Stiller?
If you've watched Showtime's Escape at Dannemora, you know what an incredible story it tells. In the show, two inmates (played by Paul Dano and Benicio Del Toro) plot and then pull off an escape from a maximum-security correctional facility in upstate New York. After a weeks-long manhunt, police capture one escapee and kill the other following a standoff.
Well, many of the events the show portrays actually happened in 2015. Both inmates were serving life sentences; they received assistance from employees at the Dannemora prison; and one (Richard Matt, played by Del Toro) died on the run while the other (David Sweat, played by Dano) returned to prison after his capture.
Tilly Mitchell, the prison's tailor shop supervisor played by Patricia Arquette, continues serving jail time to this day for her role in the break. But other aspects of the show have been disputed. In fact, Sweat himself recently wrote to director Ben Stiller from prison and pointed out what he considers inaccuracies.
Over two handwritten pages published by The Daily Mail, Sweat angrily questioned Stiller's motives and said his remaining hope for justice would be near impossible after Stiller's "fictitious" plot elements got included.
Sweat: Stiller's account 'doesn't match police reports or evidence.'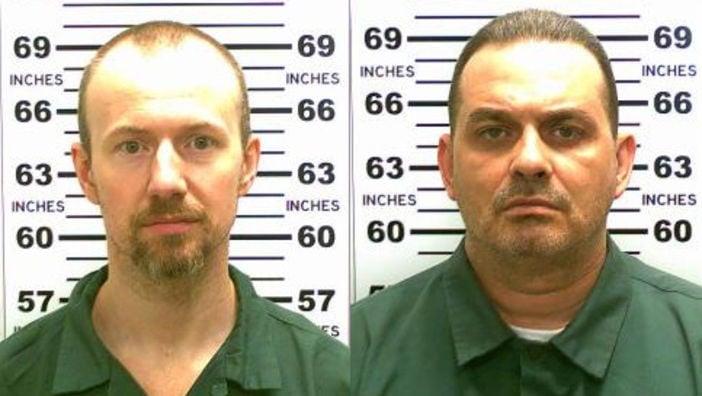 Sweat's problem with Escape at Dannemora doesn't have anything to do with the portrayal of the prison break itself. Over the years, Sweat has actually bragged about masterminding the first escape in the facility's history. ("Shawshank ain't got nothing on me," he told investigators.)
His problems came down to two major points: his murder conviction from the previous decade and his relationship with Mitchell. On the second point, Sweat flatly denied ever having sex with her. (Mitchell also denied this.)
But his bigger issue stemmed from how Stiller portrayed the 2002 murder of a cop that led to Sweat's conviction. He said Escape at Dannemora's script didn't "match the police reports or evidence." Since Sweat maintains he never murdered anyone, Stiller's series could shut down any chance he had of proving his innocence.
Stiller's 'false portayal is … a disservice to everyone involved.'
The old joke about prisoners is that every single inmate maintains they never committed a crime. In his letter to Stiller, Sweat acknowledges this. "I didn't kill anyone and there's no point in talking about it because people expect prisoners to say they're innocent," he wrote. "Then, when they do, everyone just thinks they're lying."
But Sweat said that all Stiller and the series writers needed to do was "look at the physical evidence." Because of how Stiller dramatized the cop's death, Sweat believes he'll never get pro bono legal help for a future appeal on that murder conviction. (Sweat said New York sealed the records in that case.)
If indeed he never killed anyone, Sweat is 100% correct that the show effectively put a nail in his defense's coffin.
'What happens when I prove I'm innocent, Mr. Stiller?'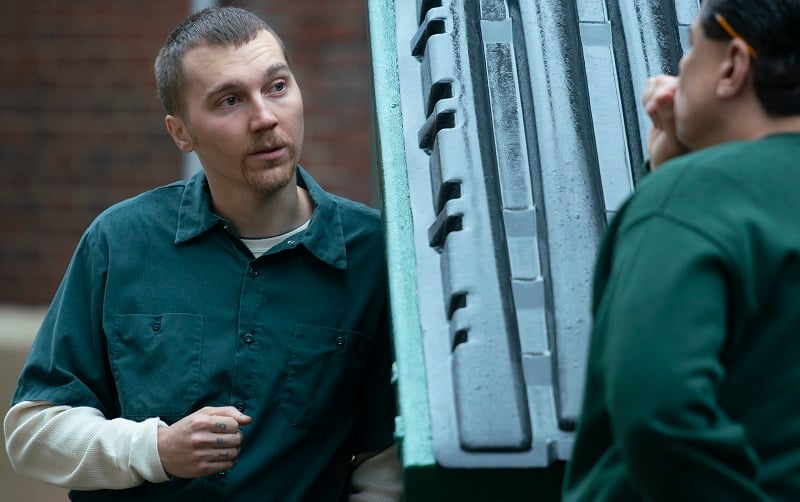 Late in the second page of the letter — a letter that reveals Sweat to be quite intelligent and literate — the inmate drops a line that can be taken either as a threat or as a way of advising Stiller to do some soul-searching about what he's done.
"Here's a question for you, Mr Stiller. What happens when I prove I'm innocent and I did't kill anyone? I'll leave you with that thought." He also describes parts of the show as "defamation."
In parting, Sweat drops a a few burns on the actor most famous for his comedy work.
"It would be my suggestion you stick to comedies and movies, Mr. Stiller, before you really ruin people's lives with false docu-series," he wrote. "Or get better fact-checkers!"
Check out The Cheat Sheet on Facebook!