Why Isn't 'Big Sky' on Tonight, Nov. 4, 2021? The Wait is Almost Over
Why aren't John Carroll Lynch and Brian Geraghty on our screens for 'Big Sky' Season 2 tonight, Nov. 4? Find out when Ronald Pergman and Wolfgang Legarski return.
ABC's Big Sky Season 2 left viewers with massive cliffhangers in episode 4, so why isn't it on tonight, Nov. 4, 2021? The last time fans saw Cassie Dewell (Kylie Bunbury) and Jenny Hoyt (Katheryn Winnick), they were in a shootout. Meanwhile, villain Deputy Harvey (Michael Malarkey) held Bridger (Jeremy Ray Taylor) and then Madison (Lola Skye Reid) hostage. Why is Big Sky not on tonight, Nov. 4?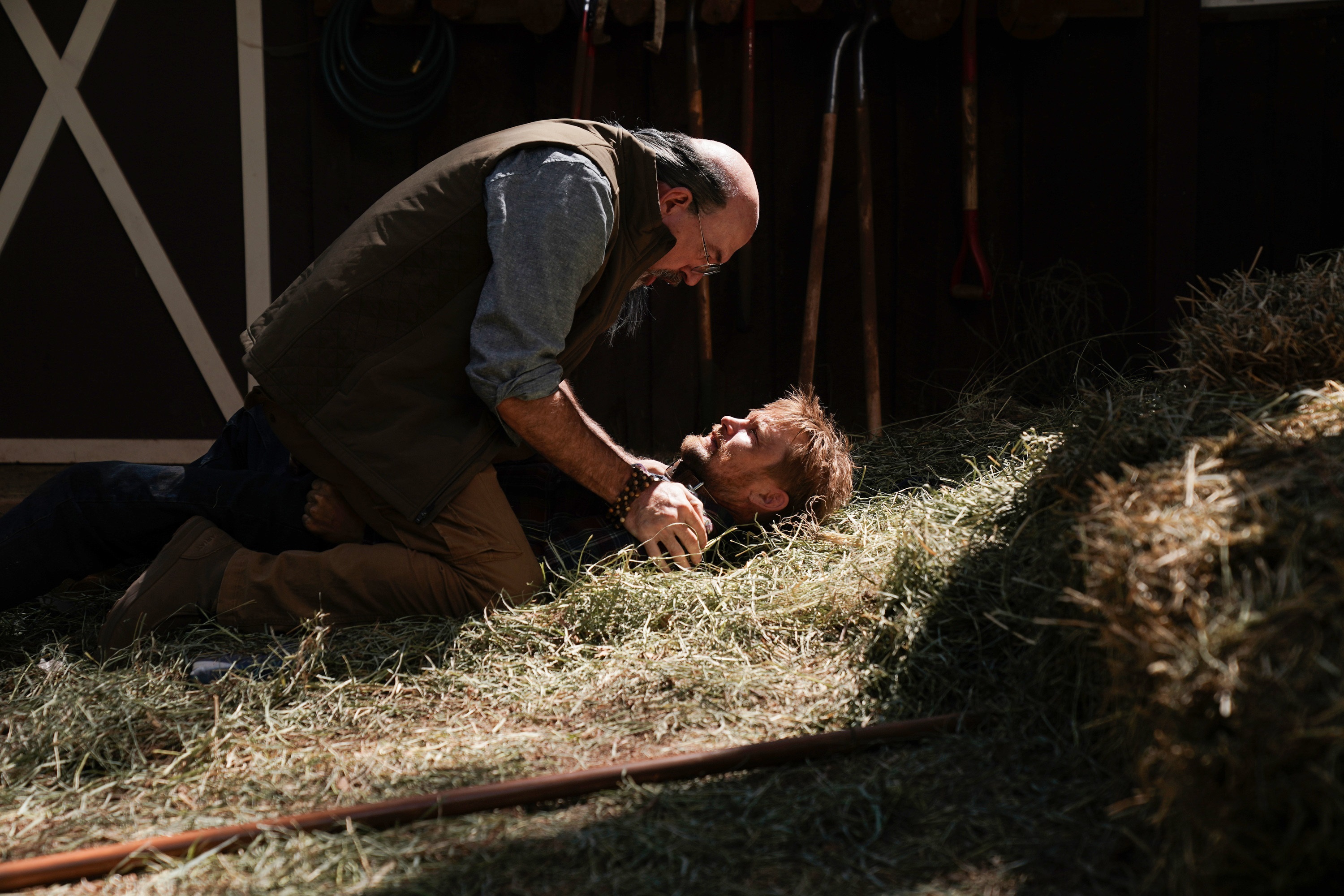 Why Isn't 'Big Sky' on Tonight, Nov. 4, 2021? 
According to ABC's schedule, Big Sky lost its time slot tonight, Nov. 4. But it's not all bad news. While fans will miss out on the crime thriller in rural Montana this week, the network will air a new series, Queens. The new ABC musical drama stars Brandy, Naturi Naughton, Nadine Velazquez, and Eve J. Cooper in the Queens cast. The four women make up a fictional band from the 1990s who reunite in their 40s to recapture their hip-hop fame.
Big Sky Season 2 took a three-week break after the Oct. 21 episode. The series introduced many new characters in the first four Big Sky episodes and added relevant background information. The producers introduced an entirely new plotline with four teenagers culminating in a kidnapping. Then, Deputy Harvey led the others to his remote cabin. Meanwhile, Ren (Janina Gavankar) and her henchman, Donno (Ryan O'Nan), also show up at the cabin. The cliffhanger was the perfect spot to leave viewers hanging for a few weeks while production caught up.
When does 'Big Sky' Season 2 return in 2021?
Although Big Sky Season 2 isn't on tonight, it returns on Nov. 11, with episode 5, "Mother Nurture." In the Big Sky Season 2 Episode 5 promo, viewers see that Madison leads Deputy Harvey to one of the stolen bags held by Harper (Troy Leigh-Anne Johnson). In another clip, Madison and Bridger hide in the closet while watching Ren in Deputy Harvey's kitchen. In a voiceover, Jenny says Cassie's name worriedly. Did one of the many bullets Donno shot hit Cassie? Plus, something happens between Wolf Legarski (John Carroll Lynch) and Ronald Pergman (Brian Geraghty).
"Monsters aren't born," Wolf calmly states in the Big Sky Season 2 Episode 5 trailer. "Monsters are made."
'Big Sky' Season 2 ratings are up
Some viewers might be worried that Big Sky might get canceled since it is still a new show. However, ABC reported that the Thursday time slot is a good place for the crime thriller. 
"Big Sky improved week to week by 17% among Adults 18-49 (0.7/5) to match its season-high and by 4% in Total Viewers (5.6 million vs. 5.4 million) to draw its largest audience since its season premiere – since 9/30/21," read the ABC press release.
It sounds like Big Sky is here to stay. New episodes of Big Sky air every Thursday at 10 p.m. EST on ABC, following Grey's Anatomy.