Why Isn't Prince Edward's Wife Sophie a Duchess Like Kate, Meghan, and Camilla?
Find out the reason Sophie Countess of Wessex isn't a duchess like Queen Elizabeth's past and present daughters-in-law.
Royal fans have noted over the years that upon marrying a male senior member of the royal family their brides become duchesses. This was true with Prince William's wife who became Catherine, Duchess of Cambridge on their wedding day as well as Prince Harry's bride who became Meghan, Duchess of Sussex when they married. This was also true for Prince Andrew's ex, Sarah Ferguson, who got the title Duchess of York after their nuptials, and Prince Charles' wife who goes by Camilla, Duchess of Cornwall.
So why isn't Prince Edward's spouse Sophie, Countess of Wessex a duchess? The answer might surprise you.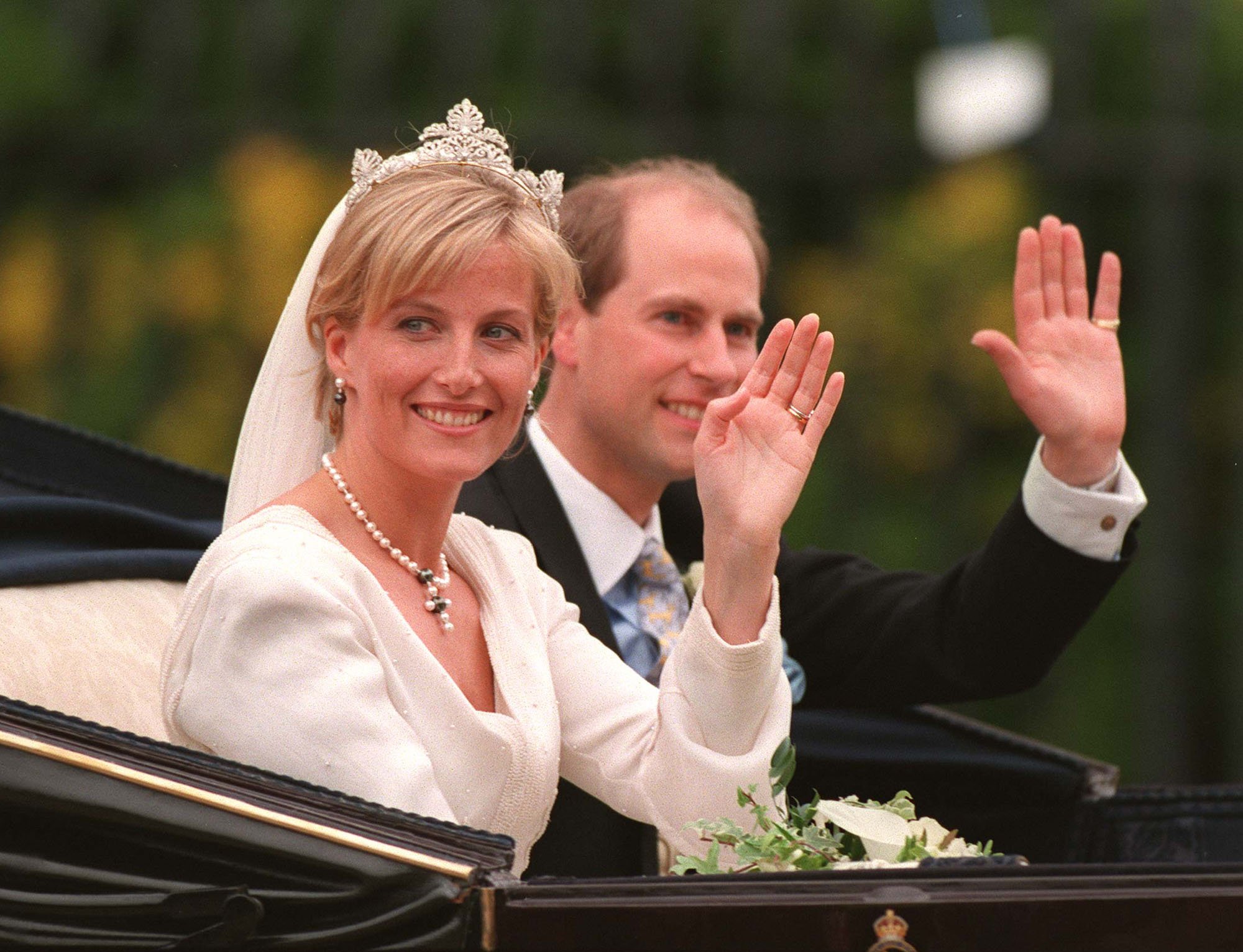 Who is Sophie, Countess of Wessex?
Sophie Helen Rhys-Jones was born on Jan. 20, 1965 in Oxford, England.
In 1993, Queen Elizabeth II and Prince Philip's youngest son, Edward, met Sophie, who was working as a public relations consultant, at a tennis event. The two began dating and six years later, the prince proposed.
They tied the knot on June 19, 1999. Unlike his siblings, Edward and his bride requested that their wedding be a low-key affair with no ceremonial state or military involvement.
Today, they are working royals and perform a number of engagements on behalf of the crown in the U.K. and abroad. In fact, Sophie is the first member of the royal family to ever travel to Lebanon. She is also the patron of more than 70 charities supporting children.
But why didn't she become a duchess the day she married Prince Edward?
Why isn't Sophie a duchess?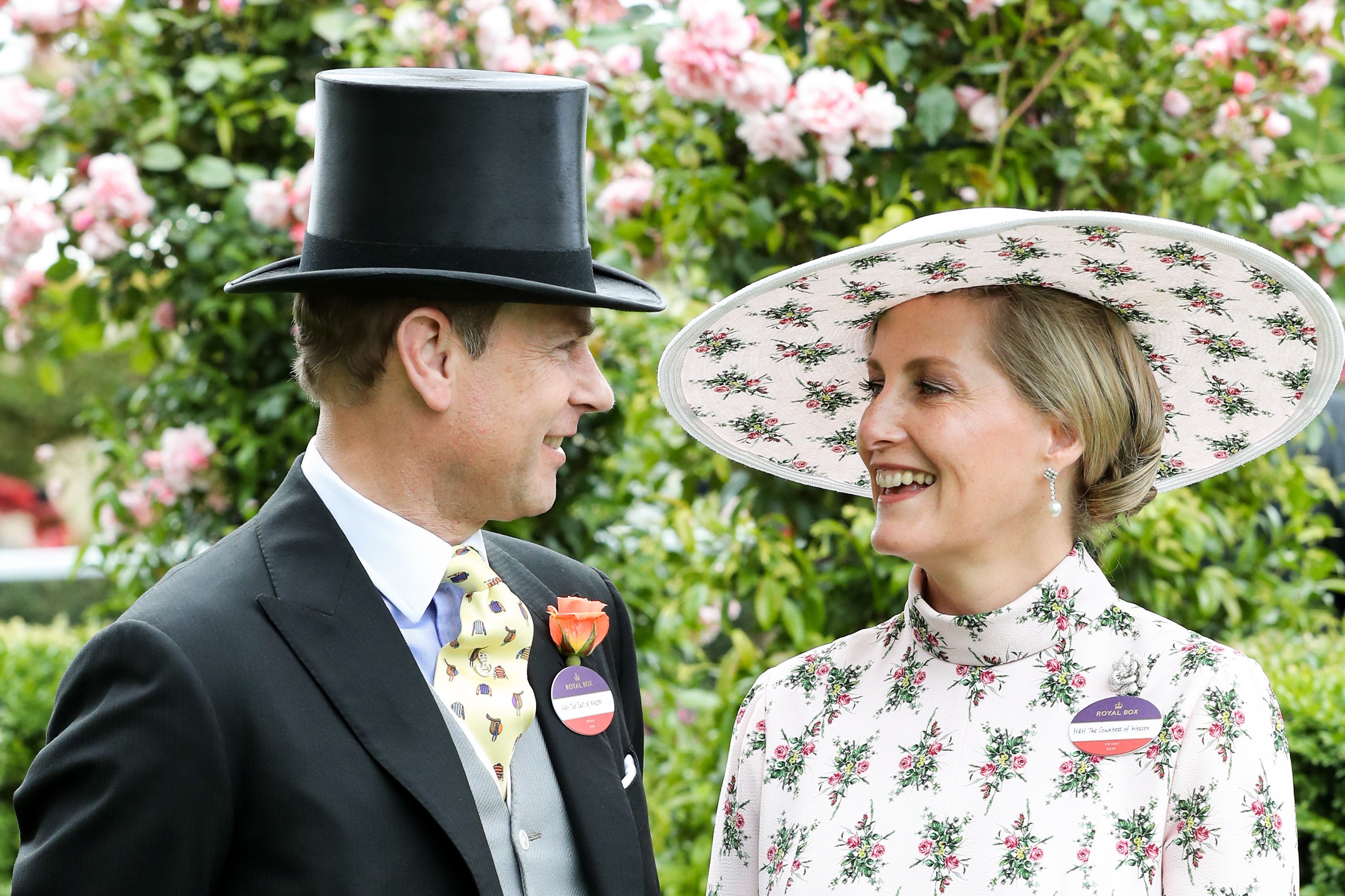 The reason Sophie isn't a duchess is actually because of her husband's wishes.
On their wedding day, Edward was set to become the next Duke of Cambridge. However, in a turn of events, he opted not to take a dukedom and requested to become an earl instead. He specifically asked for the title Earl of Wessex after the character Lord Wessex from the film Shakespeare In Love.
"He liked the sound of it and asked the queen if he could have that instead,"
a royal courtier previously told The Telegraph.
Queen Elizabeth granted his request and therefore on that day Sophie received the countess title to go with her husband's peerage rather than a duchess title.
Edward is the only one of the queen's children who isn't divorced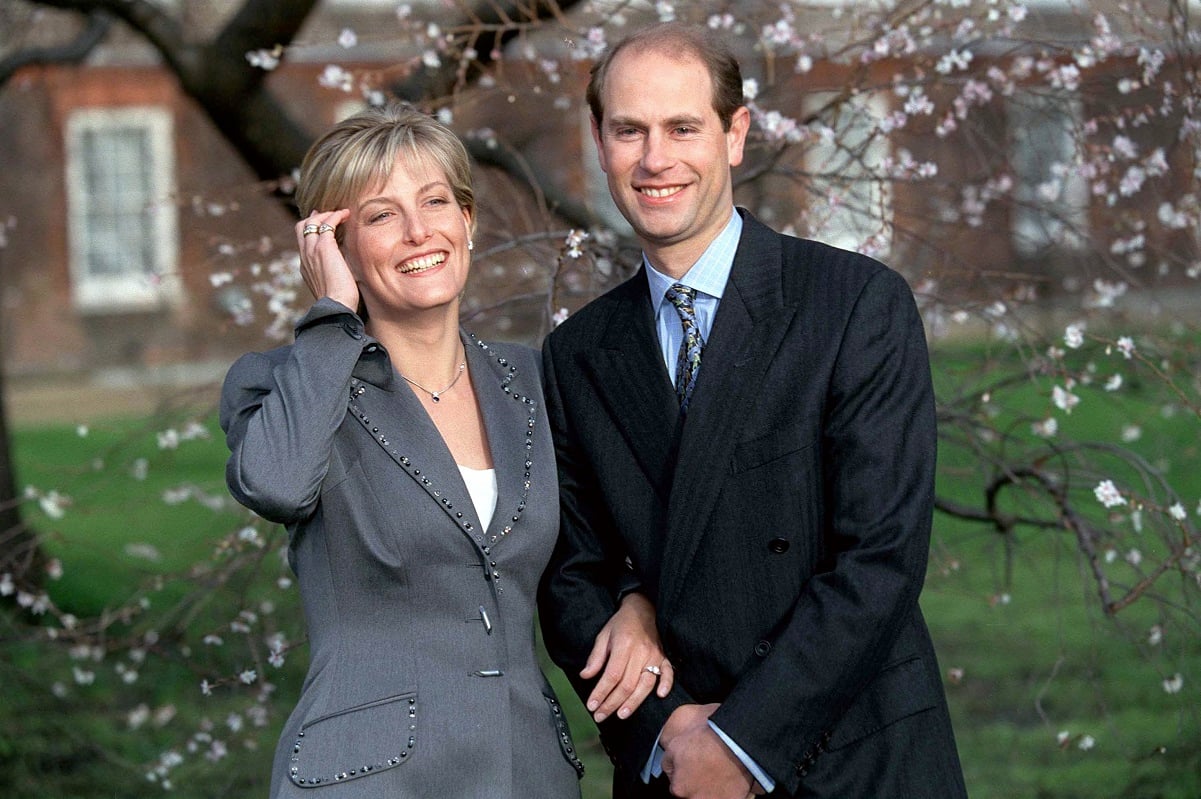 It doesn't seem like Sophie has ever minded not being a duchess. She and Edward are still married today and Edward is the only one of the queen's children still with his first spouse.
The Sun reported that the queen adores Sophie and trusts in her more than Camilla and even Kate.
"The queen is also mindful that Sophie's marriage has survived where her other children's relationships have failed and she knows that is in no small way down to Sophie's dedication," the publication's source said, adding, "And not only has Sophie flourished as dedicated…she has brought up two teenagers who are well-balanced, sporty, amusing, and delightful."
The Earl and Countess of Wessex's daughter, Lady Louise Windsor, was born in 2003 followed by their son, James, Viscount Severn, in 2007. The couple's son is 12th and Louise is 13th in the line of succession to the British throne.