Why Isn't There a 'Power' Universe Spinoff With a Female Lead?
There are of a ton of amazing women in the 'Power' Universe., But why aren't there any spinoffs with a female lead?
Power is one of television's biggest franchises. It boasts some of the highest-rated series on cable. Created by Courtney A. Kemp and executive producer Curtis "50 Cent" Jackson, one of the major themes on the show is, does your past dictate your future?
With four series following the original show, why isn't there a Power spinoff with a female lead?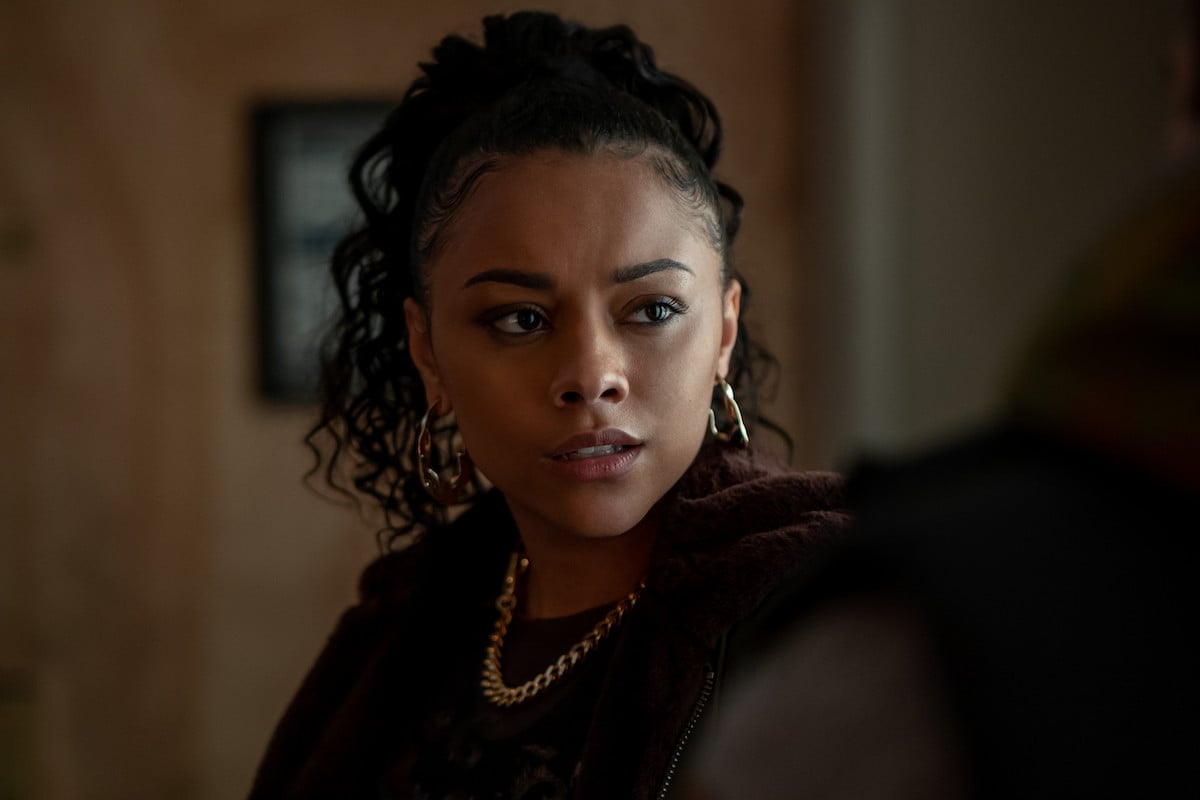 Inside the 'Power' Universe spinoffs
Though the original Power series centered on James "Ghost" St. Patrick (Omari Hardwick) and his quest to go from a kingpin to a legit businessman, the world has opened up following the character's death. Power Book II: Ghost centers Ghost's son Tariq St. Patrick (Michael Rainey Jr.). A college student trying to not repeat his father's mistakes, Tariq has found himself following in his father's footsteps which is the last thing he wants.
Set in 1991 in Queens, New York, Power Book III: Raising Kanan follows 15-year-old Kanan Stark (Mekai Curtis) in the role that Curtis "50 Cent" Jackson made famous in Power. In the series, we've watched Kanan come of age as he begins to learn the rules of the game from his mother, Raquel "Raq" Thomas (Patina Miller). The series shows how quickly innocence can fade.
Power Book IV: Force centers on fan-favorite character Tommy Egan (Joseph Sikora). In the aftermath of his best friend and business partner Ghost's death, Tommy leaves New York for Chicago where he tries to make a name for himself in a new city with very different rules.
The final greenlit Power spinoff is Power Book V: Influence which has not yet aired. The series will star Rashad Tate's (Larenz Tate) race to the governor's mansion. In Ghost Season 2, Rashad began putting his plan in motion, so now we'll have to see how it will play out.
Why isn't there a 'Power' spinoff with a female lead?
Though there are five total Power series, including the original, none of them have a female lead. Power Universe creator Courtney Kemp explained why that happened. "I would love to do that," she said during an Instagram Live. "The closest we have come to be honest has been Raq in Raising Kanan. That performance by Patina Miller is everything, that's the closest we've come to having a female lead. It's just the way that the shows broke out. Because Tasha (Naturi Naughton) went into witness protection, there really wasn't a story to tell there. Other than that, because I'm leaving and going off to Netflix, there probably won't be another spinoff that is about a woman, but I don't know. If I was staying and I was going to another one that wasn't Influence, I would probably do Effie."
Kemp had previously gushed over the character. "Effie is dope she is one of my favorite characters on the show," she said on a previous Instagram Live session.
Effie's backstory will be revealed in 'Power Book II: Ghost' Season 3
Though Effie won't be getting her own spinoff as far as we know, we are going to learn a lot more about the character when Ghost returns for a third season. From what we know so far, Effie likes to put her own interest above others. We also know that her feelings for Tariq have grown quite strong and that she had a hand in Lauren Baldwin's (Paige Hurd) death.
We also know that Effie is a Yale student who sells drugs to fund her life. "Effie's mom is a mess. But I'll tell you about that later," Kemp revealed in a 2020 Instagram Live. "And if you guys remember, close readers of the series, Effie's brother is dead. He was murdered, so keep that in mind."
We're just going to have to wait until the full spectrum of who Effie is comes to life.