Why Jack Nicholson Gave Diane Keaton Money After They Starred in 'Something's Gotta Give'
Diane Keaton explained in her 2011 memoir her 'Something's Gotta Give' costar, Jack Nicholson, sent her a check years after filming on the movie ended.
Hollywood's gender pay gap is an unfortunate reality in the entertainment industry. However, more and more celebrity women have been speaking out about being paid less than their male costars. Among them is Diane Keaton, the Academy Award-winning actress who has starred in more than 40 films and has an estimated net worth of $50 million. 
In her 2011 memoir, Then Again, a-now-74-year-old Keaton reflected on her experience filming the 2003 romantic comedy from Nancy Meyers, Something's Gotta Give, and what happened years after production ended.
What is 'Something's Gotta Give' About? 
For those who don't have a soft spot for romantic comedies and regularly watch Something's Gotta Give, the film centers around Keaton's character, Erica Barry, who is a playwright and a mother. 
Much to Erica's shock, her daughter, Marin (Amanda Peet), arrives at the family's beach house with a much older boyfriend, Harry Sanborn, played by Oscar-winning actor Jack Nicholson. But after Harry has a heart attack, he must stay on bed rest, which is when he and Erica fall for each other. 
Jack Nicholson gave Diane Keaton half his earnings from back-end deal
In her memoir, Keaton explained she didn't have a back-end deal in her contract for Something's Gotta Give, according to The Telegraph. However, Nicholson did. And that meant he'd make more money than her for the film despite Keaton being the main character.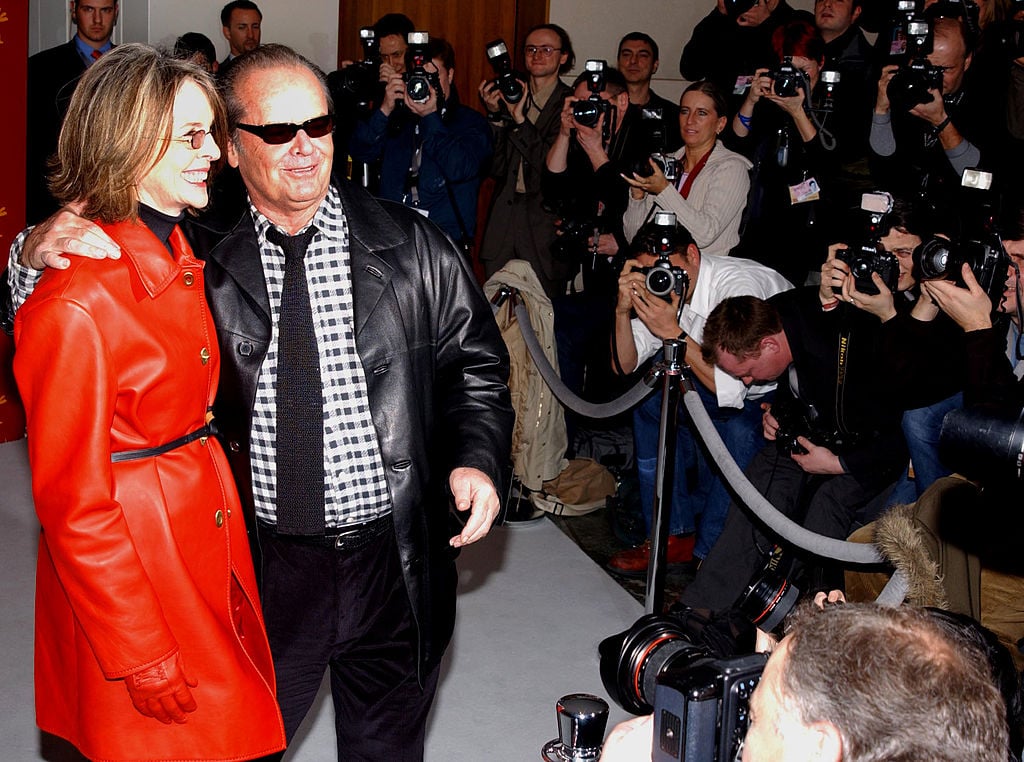 After six months of shooting, filming on the movie wrapped with Keaton and Nicholson saying their goodbyes and parting ways. Not until two years later did the actress get a mysterious check in the mail "with a lot of zeroes" for her back-end profits.
Confused because she didn't have such a deal for Something's Gotta Give she immediately thought it "must've been some mistake" and contacted her agent only to learn Nicholson had given her half of his back-end earnings. 

Diane Keaton didn't know what to expect from Jack Nicholson on set
When Keaton joined the cast of Something's Gotta Give with Nicholson she didn't know what to expect from him having not seen him for any significant amount of time in decades. 
"I mean, I hadn't seen Jack, besides passing him, like, twice in 25 years," she told Venice magazine in their Dec./Jan. 2020 issue. "So I didn't know what he would be like. Because in that span of time, you know, Jack became larger than legendary. He became a national treasure, which has not exactly happened to me. 
She continued, saying she'd seen him on TV sitting courtside at a Los Angeles Lakers game or read about it but "didn't know who he was."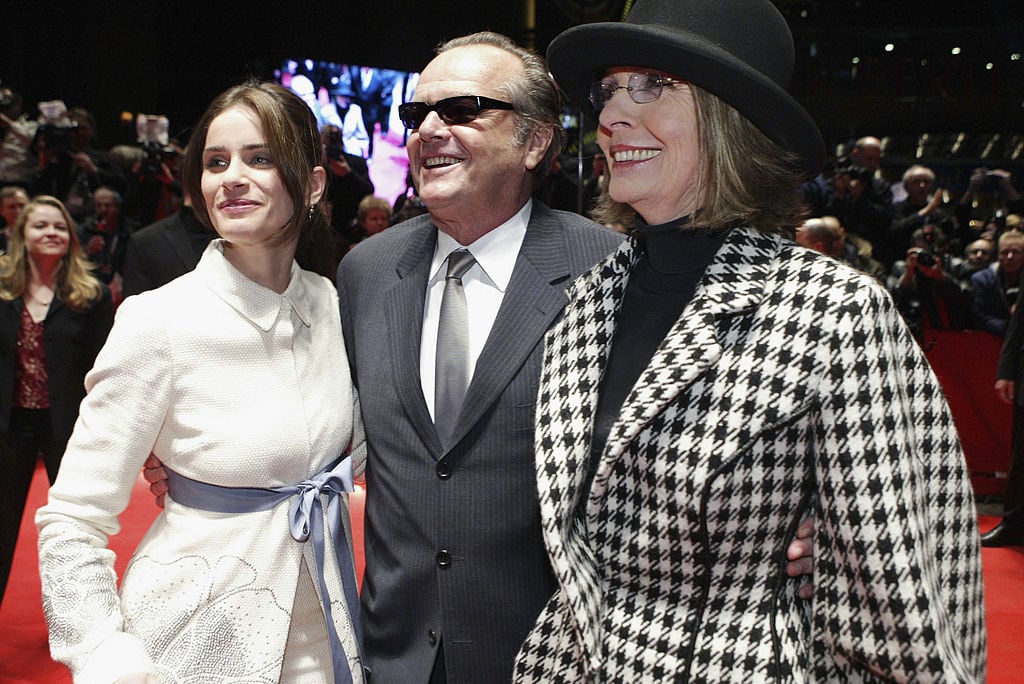 On the set of Something's Gotta Give, the two actors got to know each other and eventually, Nicholson thought Keaton meant it when she told him "I love you" during a scene, according to Vulture. 
While at the Tribeca Film Festival in 2018, Meyers recalled a moment on set after rehearsing a scene when Nicholson came up to her "rattled."
"I said, 'What's up?' And he [Nicholson] goes, 'Diane just told me she loves me.' I couldn't tell if he was horrified or thrilled. So I was like, 'Yes, I know, I wrote that line. It's in the script, Jack.' And he said, 'Oh, okay.' He thought she meant it. It's really funny. That's her."
The movie's now one of Meyers' most popular films and a staple among romantic comedies. We'd be happy to see Nicholson and Keaton reunite in another movie.