Why Jada Pinkett Smith Thought Tupac's Biopic, 'All Eyez on Me,' Was 'Deeply Hurtful'
Jada Pinkett Smith had plenty to say about the film based on her friend, Tupac Shakur's, life and legacy. 
In June 2017, All Eyez on Me broadcasted to a national audience. The film was about Tupac's rise to stardom in the rap industry and the events leading up to his 1996 death. All Eyez on Me was named after Tupac's album of the same name and starred Demetrius Shipp, Jr. as the megastar.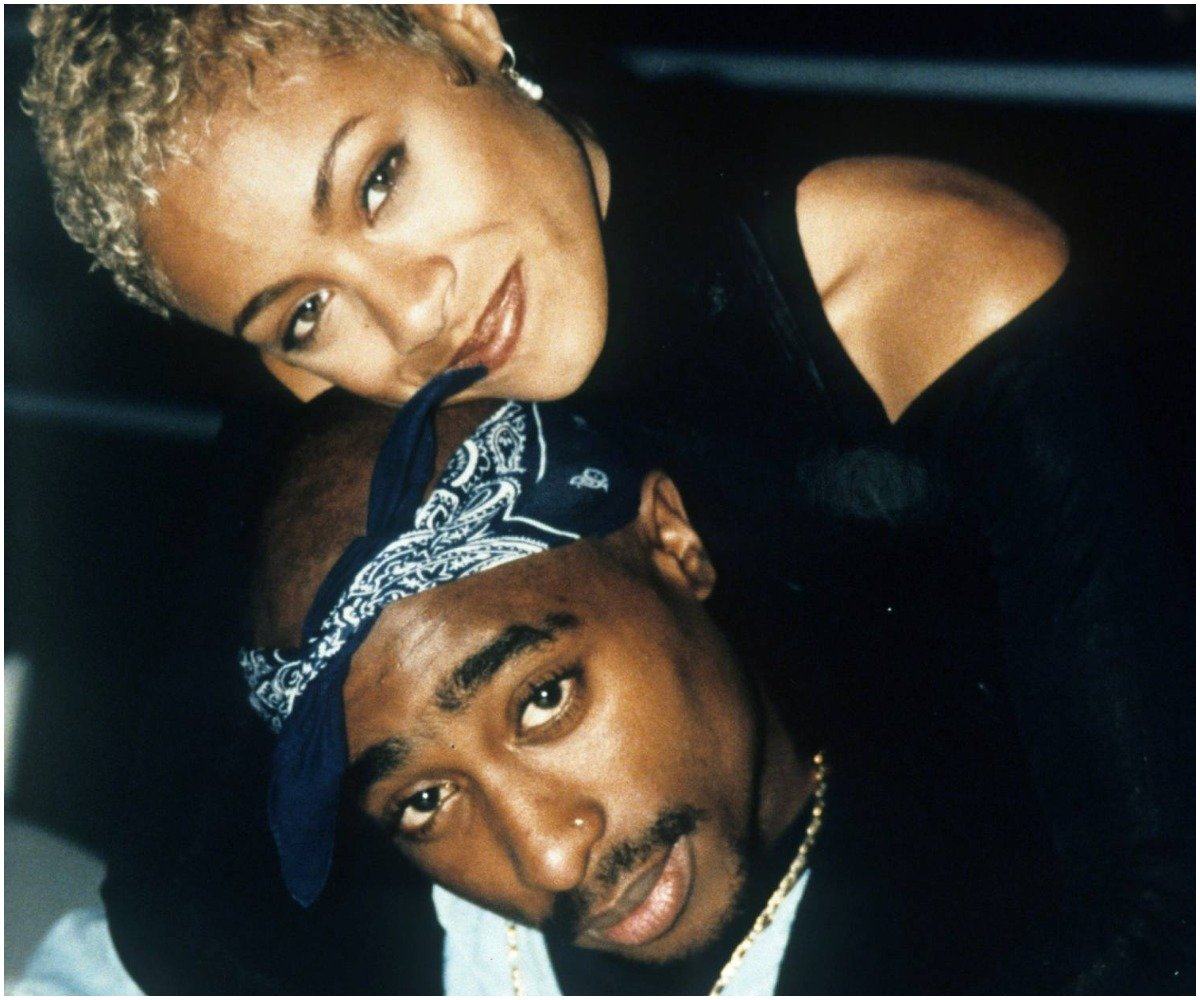 Pinkett Smith was one of the celebrity friends of Tupac's who was in his biopic. The Set It Off actress had a strong relationship with him and sounded off on how she felt about her role in the movie. 
Jada Pinkett Smith felt 'All Eyez on Me' was 'Deeply Hurtful'
When All Eyez on Me came out, fans of the rapper watched as Kat Graham played Pinkett Smith during the 1990s. Graham and Shipp dramatized events that allegedly happened throughout Tupac and Pinkett Smith's friendship. 
Several days after All Eyez on Me premiered, Pinkett Smith made her stance on the movie clear. The actress shared on Twitter that there were many film errors regarding moments she shared with Tupac. She noted several events, Tupac reading his poem about the actress, "Jada," and also said, "The reimagining of my relationship to Pac has been deeply hurtful."
"Pac never said goodbye to me before leaving for LA. He had to leave abruptly, and it wasn't to pursue his career," Pinkett Smith shared regarding the movie. "I've never been to any of Pac's shows by his request. We never had an argument backstage." 
Jada Pinkett Smith met Tupac Shakur while she was a drug dealer
Although they both achieved massive success at a young age, Pinkett Smith and Tupac had dark backgrounds that shaped who they were when they first met. The two met as students at the Baltimore School for the Arts in the 1980s, and Pinkett Smith shared they had an instant connection. While many of their fans thought they bonded on romance, Pinkett Smith said on Sway in The Morning that they had deeper ties. She revealed she was a drug dealer when she met Tupac as a teenager, and a "very bad" experience was beginning to push her out of that lifestyle. As Tupac became more enthralled with criminal activity, Pinkett Smith said they both needed each other during that stage in their lives.
"Pac and I's relationship was about survival," Pinkett Smith said. "That's how it started. I know that most people always want to connect it to this romance thing and that's just because they don't have the story. It was based on survival, how we held each other down, and when you have somebody that has your back when you feel like you're nothing, that's everything. There's a lot of components to our story that we've never shared for a particular reason. I just decided that this one little piece was important to share finally because it gives more insight into who we were. It was about survival and it's always been about survival between us."
Will Smith was jealous of Jada Pinkett Smith's friendship with Tupac Shakur
When Tupac died after being shot in September 1996, Pinkett Smith described his passing as "a huge loss in my life." She memorializes him on social media often and has done multiple interviews about how their friendship still impacts her. 
Tupac and Pinkett Smith's relationship affected her relationship with Will Smith. The couple met in 1994, and Smith shared in a January 2020 interview with The Breakfast Club that he interacted with Tupac on several occasions. Smith also revealed he was, in fact, jealous of his wife's relationship with Tupac. He said his envy made him unable to form his relationship with Tupac before he died. 
"I couldn't speak to him, and he wasn't going to speak to me if I wasn't going to speak to him," Smith recalled. "He was the image of perfection, but she was with the Fresh Prince. I was deeply insecure and I wasn't man enough to handle that relationship."