Why Jason Momoa Said He's 'Absolutely Terrified' of Wife Lisa Bonet
Jason Momoa revealed he's a bit fearful when it comes to his wife Lisa Bonet. He's a big enough man to admit that he's not the king of his home, telling Men's Health in a recent interview, "I'm absolutely terrified of my wife."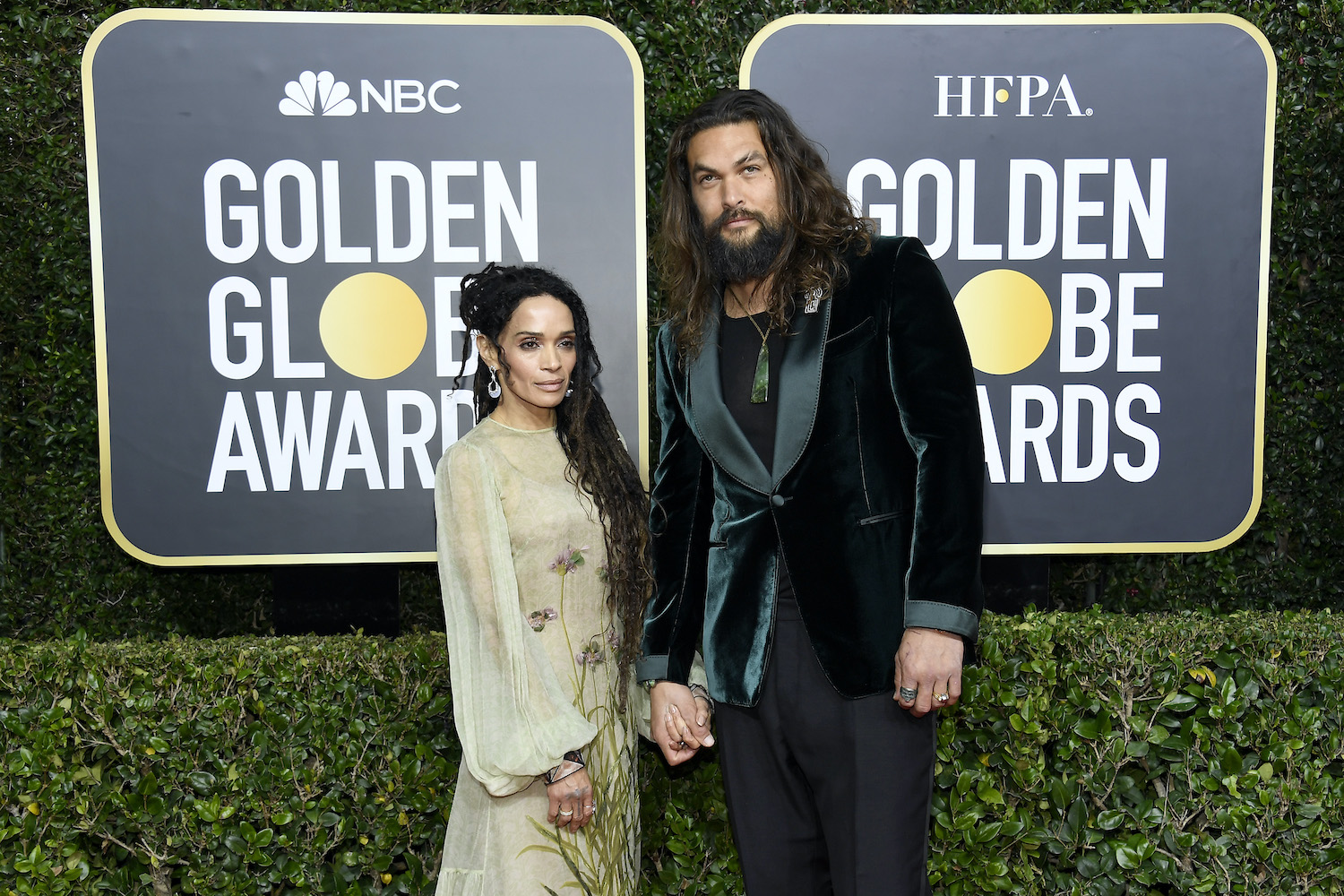 Jason Momoa and Lisa Bonet experienced love at first sight
Momoa met Bonet in 2005 and, when he sat down for an interview on The Late Late Show With James Cordon, he recalled being infatuated with her from a young age. When he finally met her, sparks flew.
"Listen it was more than [love at first sight]," Momoa said when he was asked about his relationship with Bonet. "Ever since I was 8 years old and I saw her on the TV I was like, 'Mommy, I want that one.'"
He continued, "I was like, 'I'm going to stalk you for the rest of my life, and I'm going to get you.' I'm a full-fledged stalker. But yeah, I've just always wanted to meet her. She was a queen, always."
When they finally met through mutual friends at a jazz club, he shared his reaction when she introduced herself. "I turned around to my friend and I was like 'ahhh!' I had f*cking fireworks going off inside man," Momoa said.
When she ordered a Guinness when they went out for a meal, it won him over. "We sat down, she ordered a Guinness, and that was it … I beyond love Guinness," Momoa explained. "She ordered a Guinness and I ordered grits. We had Guinness and grits, and the rest is history."
Jason Momoa said he was 'a nervous wreck' when he asked her out
Momoa said when he asked Bonet out he was "a nervous wreck" because he had crushed on her for so long.
"Especially when you meet someone you're completely infatuated with and then find out she's amazing, intelligent, and funny and she's a goddess and you're a degenerate," Momoa told Men's Health.
When asked if he had advice to share about how someone can make a move like he did, he joked, "Give up! Don't do it!"
He added, "I was a nervous wreck. I really don't have any tips. Be you. Try to be funny and make her laugh."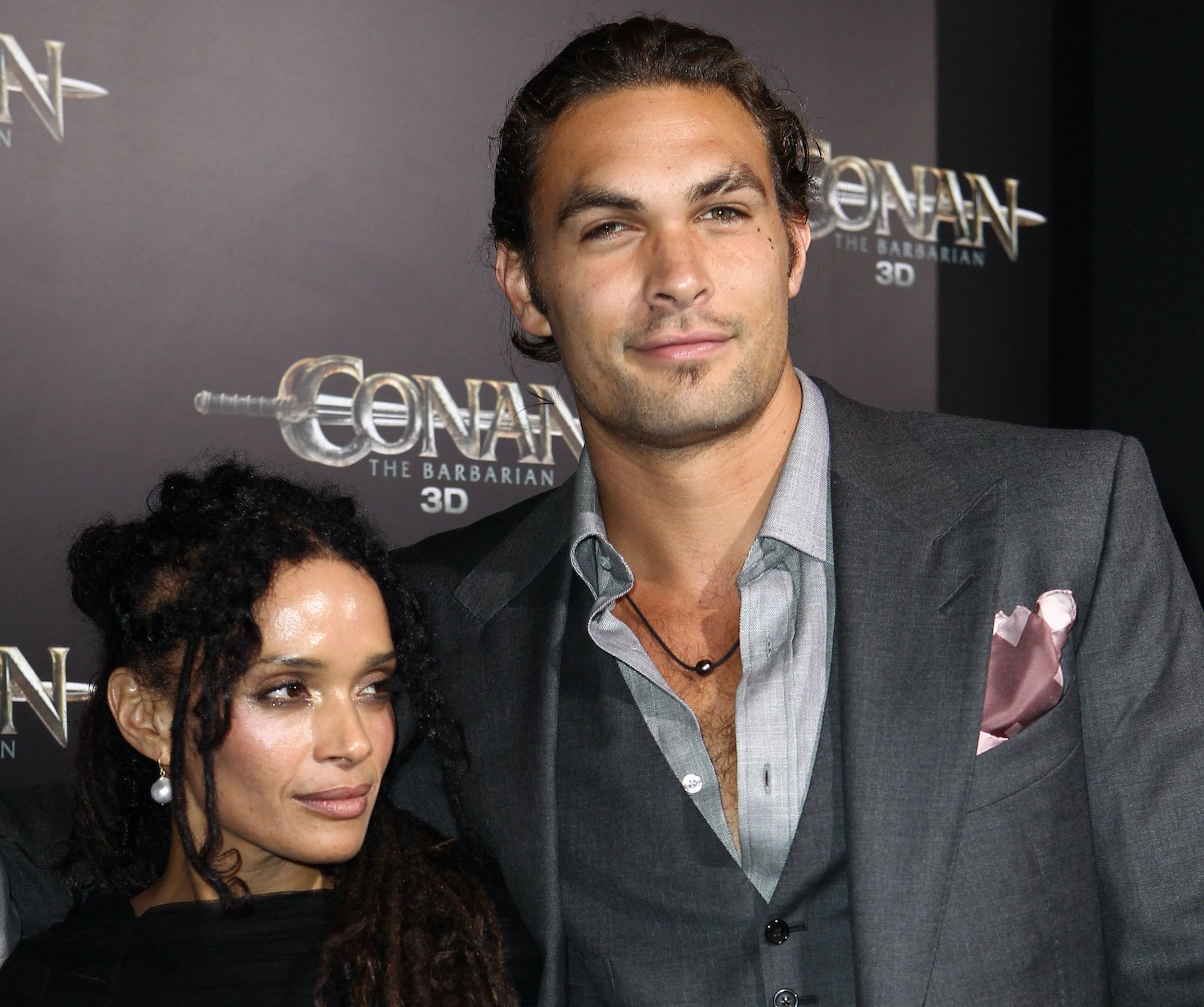 RELATED: Jason Momoa Says He 'Couldn't Get Work' After 'Game of Thrones': 'We Were Starving'
Momoa joked about being terrified of his wife
Momoa landed his dream girl and he continues to be her biggest fan, even trying new things for her. Since Bonet urged him to try yoga, he did, saying, "It was the hardest thing I've ever done in my life. I'd rather squat a car. Climbing El Capitan would be easier than doing two hours of yoga. I can't bend over anymore! My hamstrings are so tight. It's pathetic."
"I remember one time I was all yoked out for Conan the Barbarian, and I was in a yoga class with these older ladies in Topanga and everyone was just holding their arms up and I was like, [screams] 'This is so hard!,'" he added.
Despite Momoa's towering appearance, he is definitely a softie, admitting, "I may look big and tough, but I'm not. I'm nothing like Khal Drogo. I'm not even the king of my own house! I'm absolutely terrified of my wife."