Why Jason Weaver Turned Down $2 Million for His Work in 'The Lion King'
The Lion King continues to bring in massive amounts of cash for Disney. With the original animated film being one of the highest-grossing Disney films, to the 2019 reboot doing huge numbers at the box office, the movie remains a hot commodity. Outside of money from special releases of the films and earning revenue whenever it's played in syndication, The Lion King's merchandise is a top seller for children and families.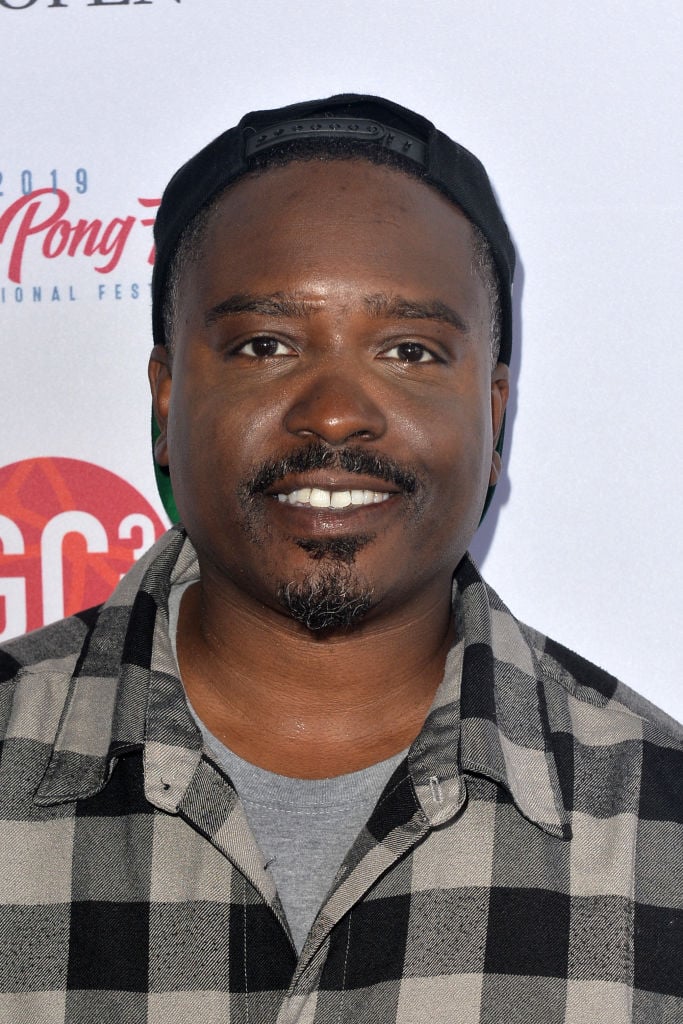 With all of the money being made from The Lion King, many assume that those who starred in the film are financially secured for life. A recent interview with actor Jason Weaver reveals that the money he made from his role in the original has him paid but not in the way that we'd assume.
What was Jason Weaver's role in Disney's 'The Lion King?'
The 1994 release of The Lion King broke barriers for Disney. The animated musical film was the 32nd of its kind for Disney and the fifth produced during the Disney Renaissance period, which refers to the decade from 1989 to 1999 where Disney produced successful animated films that were based on well-known stories. Audiences across the world loved the film for its central themes, music, and connection to Africa. It was a global success, making over $980 million off of a $45 million budget!
The musical elements of The Lion King was a fan favorite. Actor and singer, Jason Weaver, was a huge part of the music in the film. Having grown a fan base for playing a young Michael Jackson in the biographical miniseries, The Jacksons: An American Dream, he was approached by the legendary singer, Elton John, to submit him for consideration to work on the film. Jason was tapped to sing as Young Simba. His sweet yet powerful tone worked magic on the two songs he performed in the film – "I Just Can't Wait to Be King" and "Hakuna Matata."
His contribution to the film made such an impact that fans were shocked that he only sang as Young Simba but did not provide the speaking voice for his character. In an August 2019 interview with Shadow & Act, Jason revealed that prior to him joining the cast as a singer, the contract for Young Simba was already offered and signed by Jonathan Taylor Thomas. The director was so impressed by Jason's performance that he contacted business affairs at Disney to try and get Jason the role completely, but it was too late.
Why did Jason Weaver turn down $2 million for his work in 'The Lion King'?
The Lion King When grossed $40.9 million opening weekend. At the time of its release, it was the fourth-biggest opening weekend ever, and the highest sum for a Disney film to top the weekend box office. It went on to earn over $760 worldwide during its initial run.
In an interview with YouTube Vlogger, Vlad TV, Jason spoke about the predicted success of the film and how Disney approached paying its stars. He was initially offered a large sum upfront for his work. Disney came to him with a $2 million check, which at the time seemed like a lot of money. The problem is that there were no royalties attached to the offer, meaning that if he accepted the payment, he'd be paid the $2 million and that would be it.
His mother, working as his manager, projected that the film would make hundreds of millions of dollars and based off of Disney's marketing strategy from previous films: they'd expand The Lion King brand by adding merchandise, potential theme park attractions, and re-releases as they'd done with other successful movies. Jason explained that his mother was smart in her thinking, saying:
"They had just come off of Beauty and the Beast and Aladdin so my mom knew Disney had money. Our agent called and told us that they offered us the amount of money and it seemed like something but when my mom realized I'd only get one payment for the remainder of my life, she said no. She told the agent she wanted to negotiate royalties and it was unheard of because Disney weren't doing that for newer talent…Disney knew and forecasted that they were going to make a sh*t ton of money and $2 million next to hundreds, if not billions of dollars, that they made off of the franchise…they have the Animal Kingdom in Disney World that's themed after The Lion King, they got dolls and t-shirts and video games. I have a platinum plaque from a storybook that they released with my song in it. So we turned it down."

YouTube
Jason and his mother turned down the $2 million deal and negotiated a deal that would give him a smaller payment upfront with lifetime royalties.
How much did Jason Weaver make from his participation in 'The Lion King?'
In the same interview with Vlad TV, Jason went into further detail on the deal his mother and agent negotiated on his behalf. He recalls that he accepted one lump sum payment of $100,000 that entitled him to receive royalties for anything Disney released or profited from in relation to The Lion King.
"It was all to play the long game," he told Vlad. "Shout out to my mother…she was absolutely right. That residual income that I generate, that sh*t is so helpful. When I get a check from The Lion King, I'm like 'Yes!'"
Over time, Jason explained that he's made over $2 million from his work in The Lion King with the deal his team negotiated. When the remake of the original film was released in 2019, his income increased as everyone flocked to watch the 1994 film in preparation, which generated more royalties for him as his mother expected all of those years ago.