Why Jay-Z Retired From Hip-Hop Before Marrying Beyoncé
Jay-Z has arguably added more classics to hip-hop in the last 17 years than any other hip hop star. He and his wife Beyoncé are music icons, and their influence on the art form will be felt forever. It turns out, the last 17 years almost never happened for Jay-Z. 
The hip hop superstar was ready to quit rapping in 2003. If he had, the world have lost the last 17 years of Jay-Z's music.
Jay-Z was bored with hip hop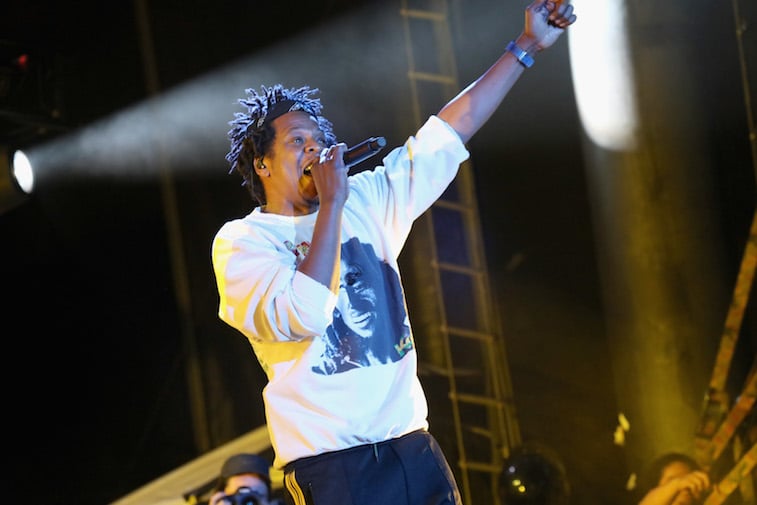 In 2003, Jay-Z was 33 years old. He had lived through three decades of the hip hop scene. By the time the new millennium rolled around, he was feeling nostalgic.
He missed the old days of hip hop, when his contemporaries Biggie and Tupac challenged each other to make better music. He felt inspired by both of those legends, but when both men were tragically murdered in the 1990s, he lost his muse. 
Jay-Z wasn't the only one affected by the Notorious B.I.G's passing, as well as Tupac's untimely death. The world lost two great artists. But to Hova felt that the loss meant the end of his hip hop career. He was uninspired. In the days of Tupac and Biggie, Jay-Z felt that "If somebody makes something hot, I'm going to be inspired."
But in 2003, the scene wasn't "hot."
It's not that Jay-Z would have quit music entirely. He helped found his own record label, Rocafella. That not only meant he was making more money off of his own music, but it positioned him to earn from other artists as well. Plus he had his own clothing line.
Financially, he would have been just fine. It wouldn't have been a bad time for him to retire, especially since he was getting himself into trouble. 
Nas and Jay-Z had a notorious feud 
Jay-Z freely admits that his famous feud with fellow rapper Nas was started because he was "bored" with the hip hop scene. When the greats like Biggie dropped hot tracks, Jay-Z would feel the need to compete, and make something just as good or better.
Without worthy competitors, he struggled to find inspiration. He and Nas dissed each other in their lyrics, but for Jay-Z it was just a replacement for the competition he craved. "I had to go picking fights to get that excitement." 
The feud got a little out of hand, considering Jay-Z only started it out of boredom. It's one of hip-hop's most notorious beefs. It all started in 1996, when Nas didn't show up for a recording session he had scheduled with Jay-Z. At the time, Hova was up and coming, while Nas had already signed on to a major record label. In response, Jay sampled a line from Nas' song on his album. 
That's the official reason for the feud, but it actually started much later. Nas dissed Jay-Z a few times in his songs, but Hov never responded, at least not until the boredom set in. He officially shot back in 2001, just two years before he declared his hip hop career over.
Eventually the beef got too serious. Jay-Z rapped about sleeping with Nas' girlfriend, and the mother of his child. Jay-Z's mom forced him to apologize. Now, the two are friends. 
Jay-Z and Beyoncé inspire each other 
Soon after declaring his career over, Jay found the inspiration he was looking for. It wasn't in the form of competition, though. Instead, he found a lifelong collaborator. Jay-Z and Beyoncé have inspired each other to make music for more than a decade. 
Their relationship started around 2001, and in 2003 they released their first joint hit, "'03 Bonnie and Clyde."
They would go on to make whole albums together, and a lot of their solo work is inspired by their relationship. It's safe to say the world can thank Beyoncé for keeping Jay-Z in the music game.