Why Jeannie Mai Didn't Invite Her 'The Real' Co-Hosts to Her Wedding
'The Real' host Jeannie Mai breaks down why her co-stars did not attend her wedding to Jeezy.
Jeannie Mai has been sharing behind-the-scenes details from her wedding to Jeezy on her YouTube vlog.
From shopping for her gown to setting up the couple's registry, Mai's taken fans on her journey. That also includes a major fight with her mother, Mama Mai. Little by little, she's still sharing stories, and one of the tidbits she just revealed is tied to why she did not invite her co-hosts from The Real to her nuptials.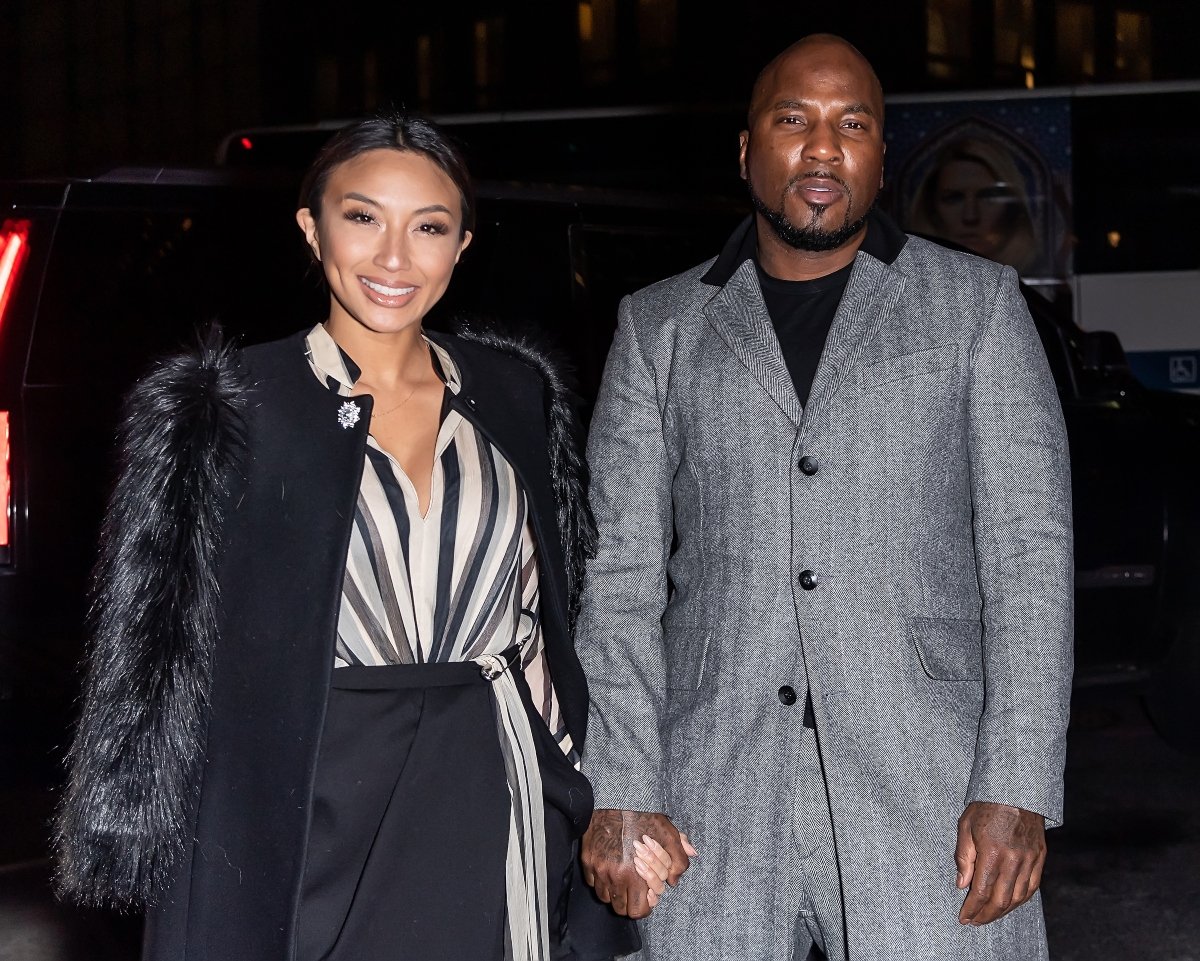 Jeannie Mai and Jeezy wed in an Atlanta ceremony
Rather than book their ceremony at an expensive venue, Jeannie Mai and Jeezy said "I do" at their new Atlanta home in March. After the rapper's mother died in February, the pair didn't want to put off the affair any longer. So, they nixed their original wish to have a destination wedding and planned an intimate ceremony at their house.
According to Vogue, Mai (now Mai-Jenkins) and Jeezy had guests leave their phones at the door, and during the after party, attendees were gifted with custom pajama sets. Prior to arriving for the ceremony, guests didn't no where the festivities would be taking place, and a shuttle brought them to the mysterious venue.
Mai later revealed that Tyrese sang at the reception, which was a total surprise for her. She talked about her big day to her co-hosts Loni Love, Garcelle Beauvais, and Adrienne Houghton during an April episode of The Real. Still, some fans wondered why they weren't present.
Mai talks about her wedding and 'The Real' co-hosts
During a recent discussion posted to her "Hello Hunnay" YouTube channel, Mai caught up with fans about newlywed life and her wedding. She answered questions during the live chat, and someone asked whether her co-stars from The Real were invited.
Mai explained the parameters for her and Jeezy's wedding, and said above all, they wanted to make it COVID-safe for everyone.
"There were two tables in our living room of our closest, closest family and friends — people I grew up with, people that had to know me and J [Jeezy]," Mai said. "Those were the two rules."
She added that they each made one another's guest lists, and purposely kept COVID safety precautions in mind when planning their gathering. "So, with our family, we said we are only going to invite our close family and people who know us both," she said.
"So, no. I didn't invite the ladies. But I did call them all ahead of time to let them know that we were doing this. They were actually the first to know that we were having a secret ceremony, and they kept their secret," Mai shared.
Mai intends to have a second wedding
Because the pandemic shifted their intention to have a larger wedding, Mai and Jeezy want to have a second one. That's something that Mama Mai wanted from day one. Mai's mother has been vocal about having two ceremonies, but their rift and COVID put that plan on ice. Now, the talk show host has changed her mind.
In the video, Mai told fans that they will have another wedding and invite the people who weren't present at the smaller event. Those guests will include her family from The Real. The only caveat? Please don't tell the news to Mama Mai right now.
Fans can keep up with "Hello Hunnay" on YouTube or watch Jeannie Mai on The Real on Fox.