Why Jenni 'JWoww' Farley Wishes She Didn't Meet Nikki Hall on 'Double Shot at Love'
Jenni "JWoww" Farley and the rest of the Jersey Shore roommates approve of Pauly DelVecchio's Double Shot at Love girlfriend Nikki Hall. Though Farley is a fan, she wishes she didn't meet Hall on the MTV dating series.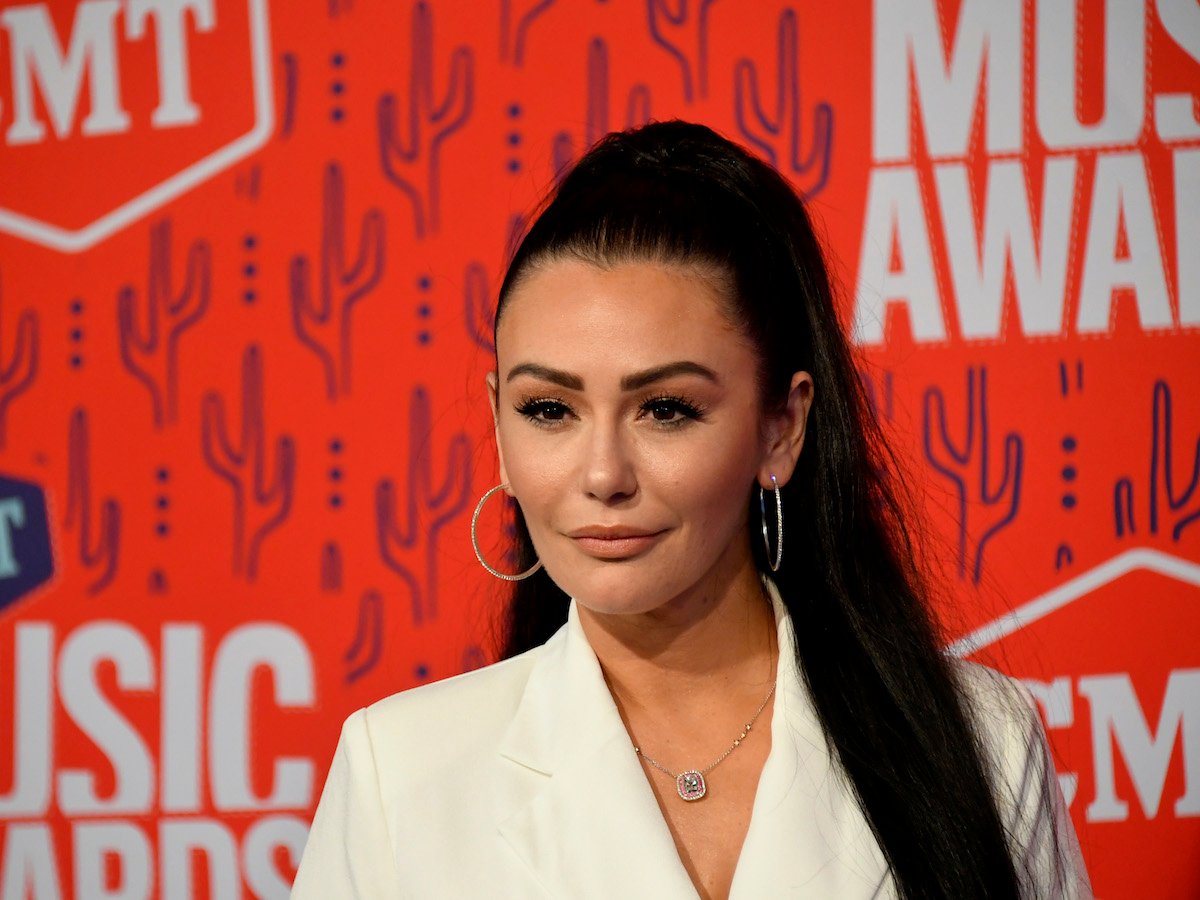 'Jersey Shore: Family Vacation' Season 4 features 'Taken Pauly' 
DelVecchio and Hall gave their relationship "another shot" when season 2 of Double Shot at Love ended. They decided to quarantine together during the beginning of the coronavirus (COVID-19) pandemic, which has allowed their relationship to flourish. Now, Hall has been welcomed into the Jersey Shore family. 
The 'Jersey Shore' roommates approve of Nikki Hal 
At first, DelVecchio was nervous about introducing Hall to his second family, calling them a "difficult bunch." 
"I love to share that part [of my life] with [my roommates] and with the world too because the world grew up with us," DelVecchio told Us Weekly. "They got to go through everything that we got to go through. And they got to go through this pandemic with us now and then also meeting our significant others." 
The roommates couldn't be happier for DelVecchio. When asked if they approved of Hall, each of the Jersey Shore cast gave a resounding "yes," including Farley, who wishes her first meeting with Hall on Double Shot at Love went differently.
Jenni 'JWoww' Farley grilled Nikki Hall on 'Double Shot at Love' 
Some of the Jersey Shore roommates appeared on the first season of Double Shot at Love to meet DelVecchio and Vinny Guadagnino's prospective girlfriends. When Farley was a guest, she helped administer a lie detector test to the women, including Hall. 
"Are you in love with Pauly?" Farley questioned. At first, Hall struggled to answer because it wasn't how she imagined telling DelVecchio she had feelings for him. Eventually, she cracked and said "Yes."
Shocked by Hall's answer, Farley told Ronnie Ortiz-Magro: "She's gotta go. She said she would marry him tomorrow." Now, it seems like "JWoww" has changed her tune. 
'JWoww' wishes she met Nikki Hall under different circumstances 
During an interview with the Jenny McCarthy Show, DelVecchio talked about his relationship with Hall. McCarthy was particularly interested in Farley's opinion of DelVecchio's lady, especially because of what Farley said of Hall on Double Shot at Love.
McCarthy asked: "What did you think of [Hall] then and what do you think of her now?"
"I really wish we didn't have the first meeting because I gave her a truth test and didn't want her to hate me for that," Farley explained. Having spent more time with Hall under different circumstances, Farley feels closer to her. 
"I got to spend so much time with her in Vegas — I adore her," Farley added. "I probably like her a lot more than Pauly, no offense." Farley considers Hall to be a good match for DelVecchio, calling her "sweet, so humble," and someone who "has her sh*t together and knows where she wants to go in life." 
"I really apprecaite that about her," Farley concluded. "She's a very strong woman."