Why Jennifer Beals Fought to Bring 'The L Word' Back
Jennifer Beals has had a storied career, from the seminal film Flashdance and the cult favorite Vampire's Kiss to the landmark TV drama The L Word. Since The L Word went off the air in 2009, Beals has been on shows like Lie To Me, The Chicago Code, Proof, The Night Shift and Swamp Thing. She'd always hoped The L Word would come back though, and now it has as Showtime's revival series The L Word: Generation Q.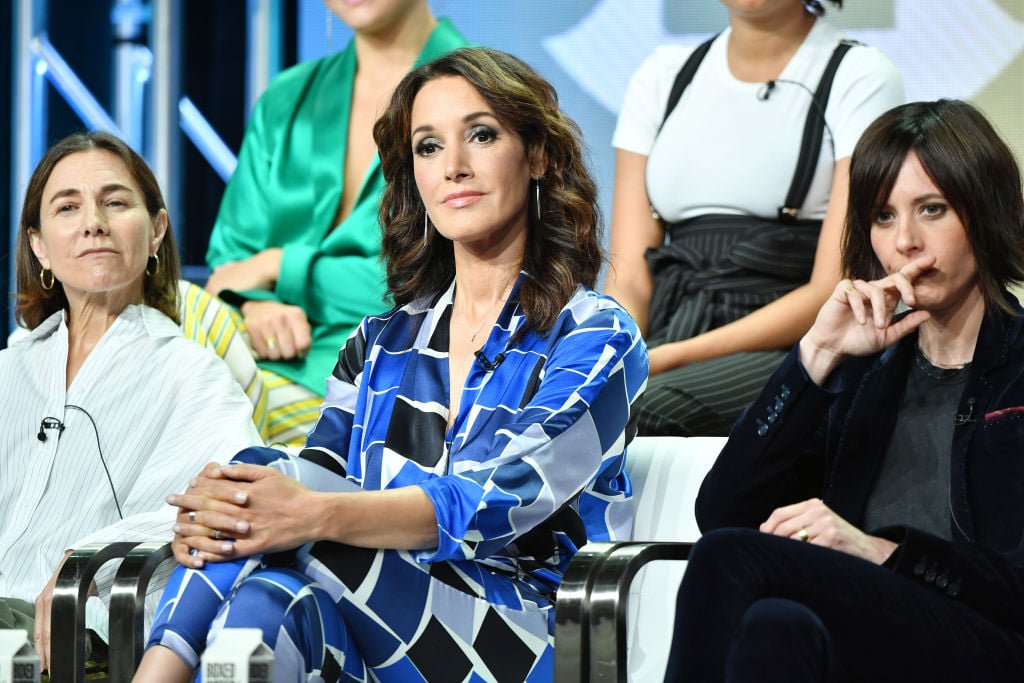 Beals was on the Television Critics Association panel for The L Word: Generation Q. She spoke about all the reasons she's been trying to convince The L Word creator Ilene Chaiken to bring the show back. The L Word: Generation Q premiers December 8, 2019.
'The L Word: Generation Q' can include nonbinary characters
The L Word was a place where many gay viewers could finally see themselves on TV. Generation Q will expand the scope of LGBTQ characters so even more can feel represented.
"What's interesting about this iteration of the show is that we've expanded the discussion about sexuality and gender identification," Beals said. "When we were starting the show, nonbinary was a mathematical term, and now we talk about it in terms of identity. We're being able, in this new iteration of the show, to talk about all the other ways that we now talk about gender identity and sexuality."
Only 'The L Word' can replace 'The L Word'
It's been 10 years since The L Word ended and there have been many other shows with gay characters. There's never been an ensemble drama consisting of entirely lesbian characters though.
"I'm very, very happy for the show to come back, and we have been working for years to try to bring it back on the air and talk to Ilene about it," Beals said. "When we saw that nothing had taken its place after The L Word went off the air, we were really determined to try to bring the show back to fill that spot."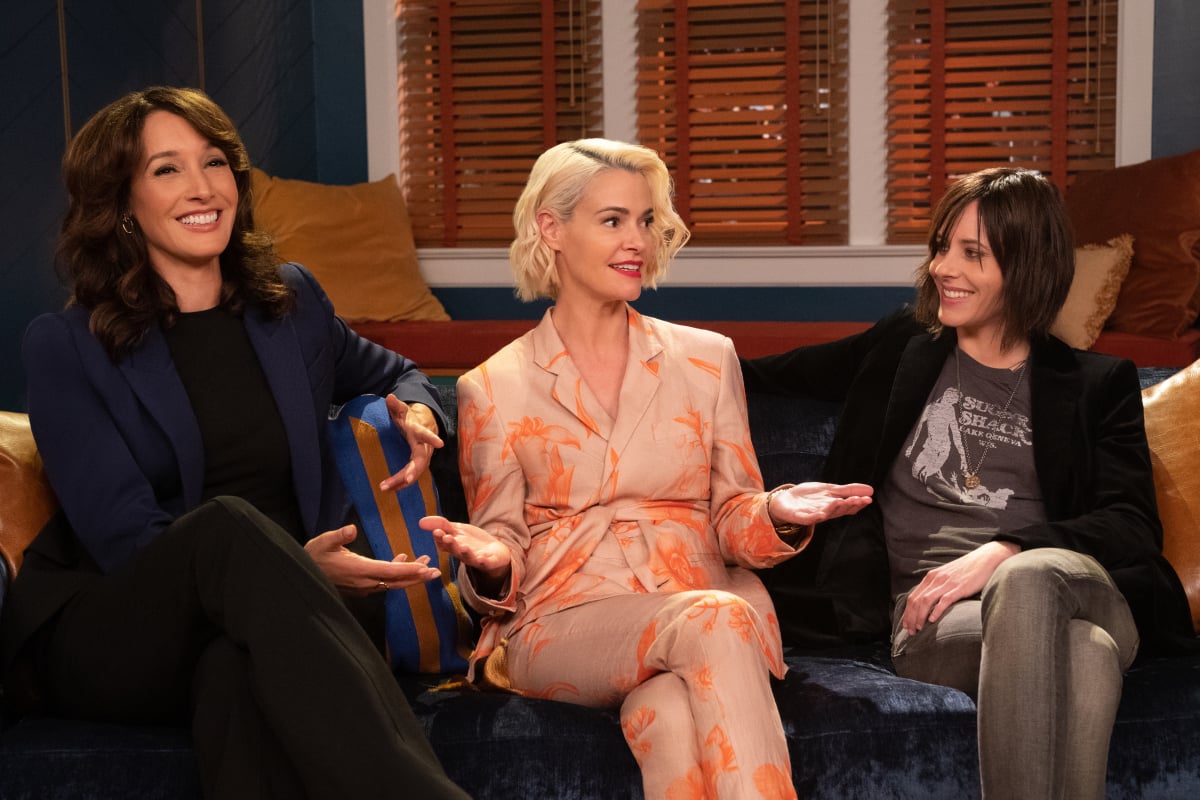 That's in the last 10 years, but Beals was starting to nudge Chaiken only three years after the finale.
"It was only a few years after the show had been off the air when we realized that nothing had taken its place," Beals said. "Then we started chirping in Ilene's ear, but she was very busy on a little show called Empire, so that was tricky timing."
The 2016 election made 'The L Word: Generation Q' even more necessary
The election of Donald Trump lit a fire under Beals. She felt representing the LGBTQ community was more vital than ever and she was already connected to a legacy show that could do that.
"I think with this administration, that administration has given people permission to say really hateful things and, you know, they are perpetrating hateful things," Beals said. "I was watching the returns come in and Ilene and I were texting each other, and we were both like, 'We have to do something. We don't know what it is exactly. It must have to do with storytelling because that's our wheelhouse. But we have to do something to be helpful because we can see the tsunami coming.' So, yes, for me it definitely played a part."
As the fight continues, there are other areas in which Beals hopes The L Word: Generation Q can advocate.
"I'm hoping that the Equal Rights Amendment can be passed for many, many reasons, but not the least of which that if you're LGBTQ, you can be fired from your job still in 26 states," Beals said. "You can be denied housing in 26 states. Certainly we haven't reached any kind of state of equality, but I think that's also the power of storytelling can help that issue."
How 'The L Word' changed Jennifer Beals' life too
Beals also shared how The L Word impacted her when she began filming the original series in 2004.
"I remember the first time I watched this show because I usually don't watch myself at all and Ilene made me watch the first four episodes in a row," Beals said. "When I came out of the show and I walked outside and I saw all these heterosexual couples, it was really kind of odd, because you've been living in this other reality that and you saw these people loving each other and wishing for happiness."
That experience made Beals realize how important representation was.
"It just it seemed completely normal and as it should, but you're the culture is telling you, 'Oh, no. This is abnormal,'" Beals said. "And it is not abnormal. Everybody wants to find love. Everybody wants to find happiness. So I think in that way storytelling can then give you an affinity for the characters. They can have you feel compassion and empathy and you want this character to be with this character. And you don't care if it's two women or two men or whatever. You don't care, because love is love and it's an energy that's not defined by gender or sexual preference."
'The L Word: Generation Q' films in Los Angeles
Los Angeles is another character on The L Word, but the original series filmed in Vancouver. The L Word: Generation Q could actually film in L.A.
"That's an exciting part of this iteration is that we are using Los Angeles," Beals said. "I love shooting in Vancouver, but it's limiting in terms of what we can show, obviously. And so now, really, Los Angeles is more of a character in the show."