Why Jennifer Lopez Hasn't Married Alex Rodriguez Yet
Jennifer Lopez just revealed the reason she hasn't married Alex Rodriguez yet and it's actually pretty sweet.
Jennifer Lopez and Alex Rodriguez have been engaged for what seems like forever. The former MLB player popped the question in March 2019 following a two-year relationship. But he and Lopez seemingly have yet to set a date — or offer up any real information in regards to their wedding, for that matter.
With fans clamoring for answers, Lopez has finally spoken out and shared what's the hold-up. Here's a quick recap of their relationship followed by the real reason Lopez hasn't married Rodriguez yet.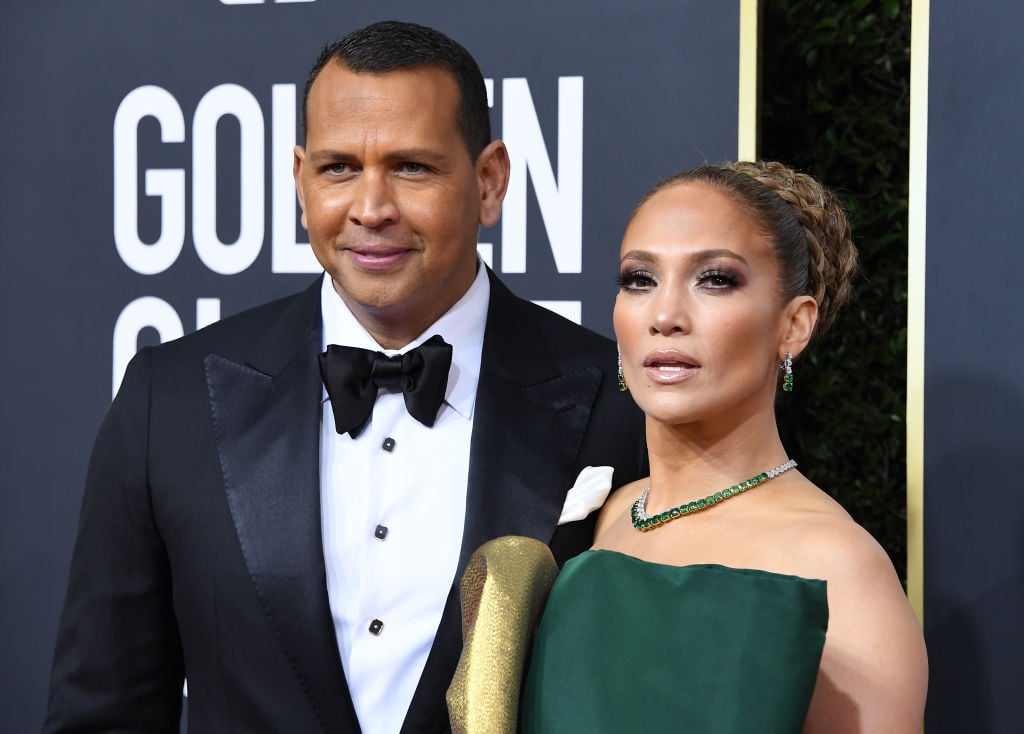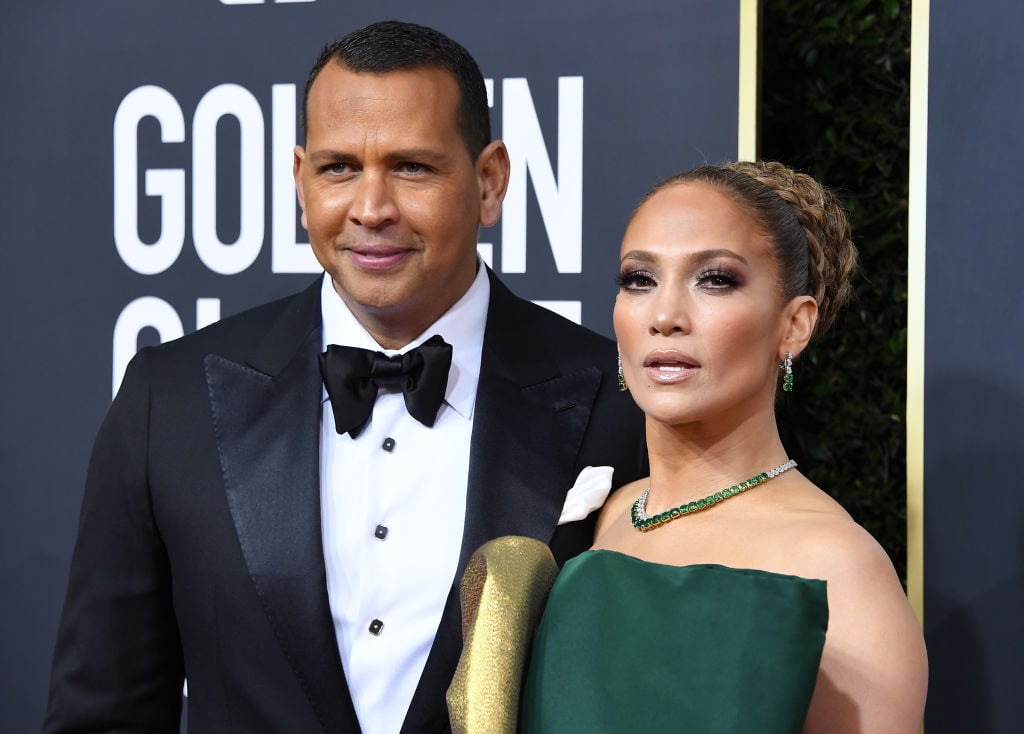 How did Jennifer Lopez and Alex Rodriguez meet?
Lopez and Rodriguez met in 2005 at a Yankee game. But it didn't go beyond that, as they were both married at the time.
In late 2016/early 2017, however, they reconnected when Lopez saw Rodriguez at a restaurant.
"I almost yelled out 'Alex', but I am the shyest person when it comes to things like that," she told Vanity Fair in a subsequent interview. "I could literally have just walked away but I walk over and tap him on the shoulder and say 'Hey'… It was just one of those things where you feel compelled to do, something you wouldn't normally do."
After a brief chat, Rodriguez invited Lopez to dinner; she happily agreed.
Jennifer Lopez and Alex Rodriguez's relationship
In March 2017, sources told People that Lopez and Rodriguez had been dating for a few weeks. The baseball star confirmed the romance later that month, saying on The View: "She's an amazing girl and one of the smartest human beings I've ever met and also an incredible mother."
Lopez seemed equally smitten. She told Vanity Fair in late 2017: "I understand him in a way that I don't think anyone else could, and he understands me in a way that no one else could ever."
Shortly after their second anniversary, Rodriguez proposed to Lopez with a massive sparkler during a getaway to the Bahamas. Both stars announced the news with matching Instagram photos of Rodriguez down on one knee.
We haven't heard much about their wedding plans in the months that have followed. Although Lopez has admitted that she's looked at dresses and venues, it appears that nothing is set in stone yet.
Why Jennifer Lopez hasn't married Alex Rodriguez yet
As someone who has been through many marriages, Lopez wants to take things slow this time around and doesn't feel an immediate need to rush down the aisle. She made these comments in a Feb. 29 interview with Oprah Winfrey (via E! News).
"It's so funny because when we first got engaged I was like, 'Oooo, we're gonna get married in a couple months?!' You're old thinking comes right back, all that hopeless romantic [stuff] that made me get married three times," she said with a laugh, referencing her previous marriages to former waiter Ojani Noa (1997-1998), backup dancer Cris Judd (2001-2003), and Latin artist Marc Anthony (2004-2014).
"He's like, 'Whatever you want to do, we can talk about it,'" she said of Rodriguez. "I said, 'But if we're going to be together for the rest of our lives, what is the rush,'" she explained. "If that's what we're really going to do, if we're really going to be partners."
"If we're really going to try to build something together that we both never had or both never felt like we had—which was a family with a husband and a wife, and a mother and a father—and we embrace all of our children and we show them something that we didn't have," she added.
So they decided not to rush. They'll take that step when the time is right.
Read more: Here's Why Jennifer Lopez Thinks Her Past Engagements Failed But Alex Rodriguez Will Work Out