Why 'Jeopardy!' Host Alex Trebek Keeps a Bad Check Framed on His Wall
Since debuting on Jeopardy! in 1984, Alex Trebek has become one of television's favorite faces. Viewers adore him for his charm, witty sense of humor, and feel that they have come to know him pretty well over the years. But were you aware that he keeps a bad check framed on his wall? Here's the story for anyone who didn't.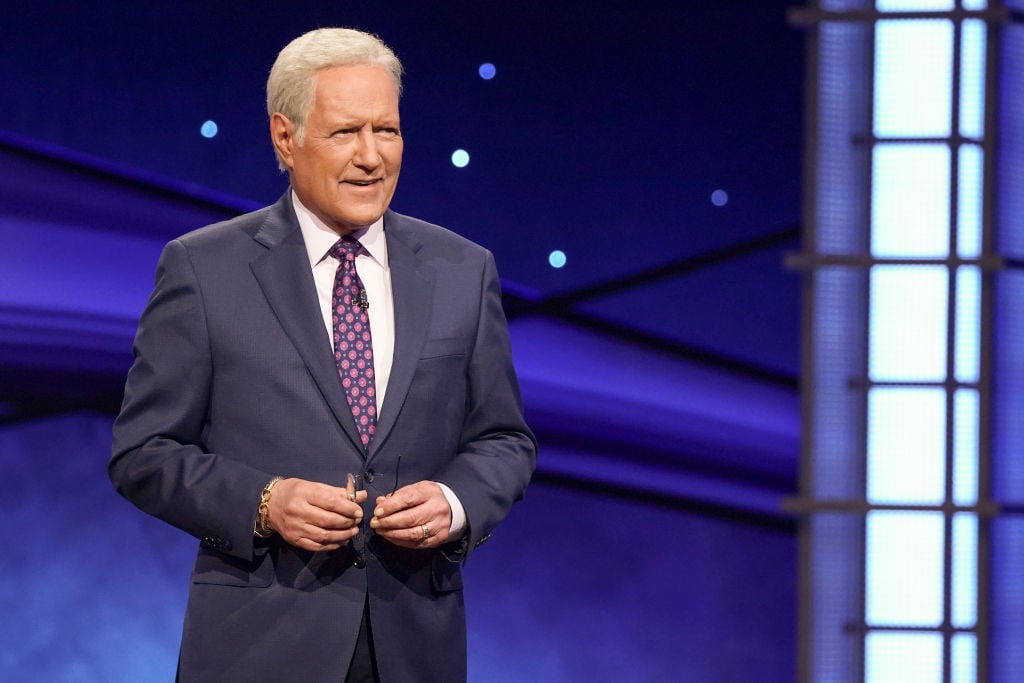 The check is from a moment in Alex Trebek's career
Though Trebek has had a hugely successful career since his debut on Jeopardy!, his road to stardom wasn't easy.
Before he booked his famous gig, he spent years hosting different game shows. These included, among others, The Wizard of Odds (1973-1974), Double Dare (1976-1977), and Pitfall (1981-1982) — a Canadian production "where contestants answer questions on a series of futuristic-looking platforms that lower the players when a question is answered incorrectly," per IMDb.
Pitfall was supposed to be the next big thing, but its production company, Catalena Productions, buckled and went bankrupt within a year of Trebek's tenure. Reader's Digest reports that Trebek was never able to cash in on a $49,000 check from Catalena Productions and still holds on to the piece of paper today.
"Pitfall was not a pleasant experience," Trebek recalled in David Baber's book Television Game Show Hosts: Biographies of 32 Stars. "They bounced my payment check. It came at a bad time because my father had died and my marriage had dissolved," he continued, referencing his relationship with his first wife, businesswoman Elaine Callei Trebek. "I was in bad, bad straits and could have used the money."
Alex Trebek booked 'Jeopardy!' some time after
Fortunately for Trebek, he landed Jeopardy! just a couple of years after the end of Pitfall. He remains on the show today and intends to stick around at least until 2022 when his current contract expires.
Fans aren't sure he'll continue on the show beyond that time due to his ongoing battle with pancreatic cancer, . But Trebek has suggested that he will stick around as long as he can.
Speaking about his final episode in a 2019 interview with ABC News, Trebek said: "It'll be a significant moment for me. But I've kind of, in my mind, rehearsed it already, and what I would do on that day is tell the director, 'Time the show down to leave me 30 seconds at the end. That's all I want.'"
"And I will say my goodbyes and I will tell people, 'Don't ask me who's going to replace me because I have no say whatsoever. But I'm sure that if you give them the same love and attention and respect that you have shown me…then they will be a success and the show will continue being a success. And until we meet again, God bless you and goodbye.'"
And the check will be there to remind him of just how far he's come in the decades since Pitfall.
Read more: 'Jeopardy!': Fans Are Starting to Notice How Shady Alex Trebek Really Is