Why 'Jersey Shore' Is a Relatable Show, According to the Roommates
Find out why 'Jersey Shore' and 'Jersey Shore: Family Vacation' are such relatable reality television series, as told by the cast.
For more than 10 years, Jersey Shore has entertained fans all over the world. What is it about the series that makes it so relatable? Here's why fans love the show, according to the cast of Jersey Shore.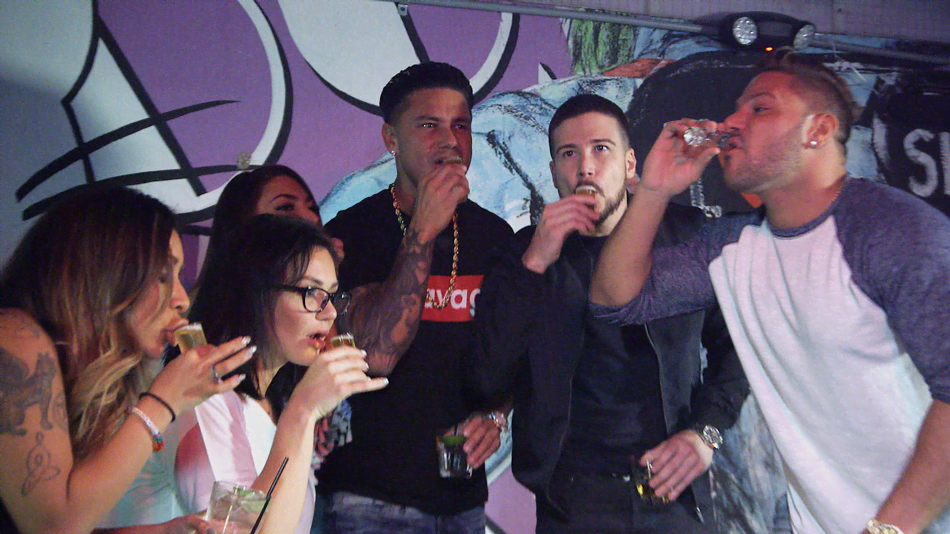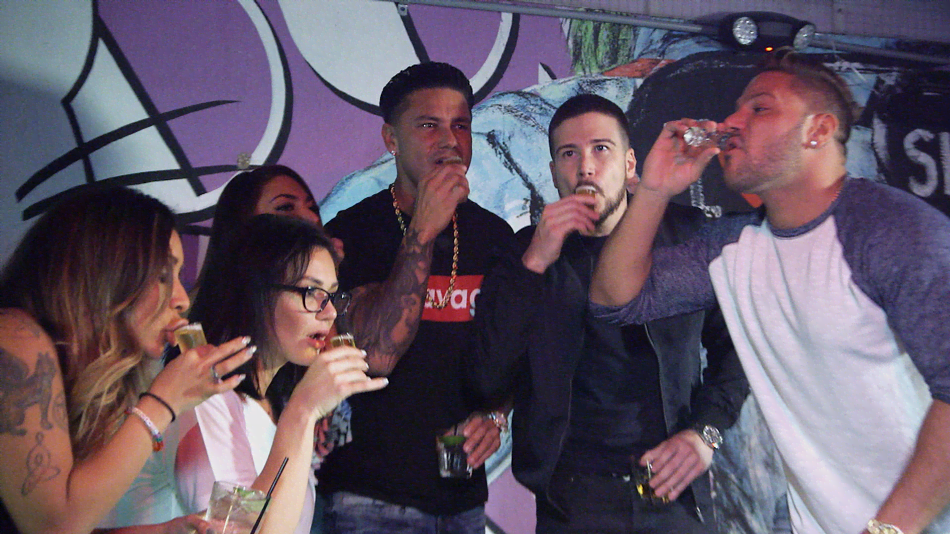 'Jersey Shore' is like a song — everybody has a favorite 
"I have a theory [Jersey Shore is] like music," Pauly DelVecchio explained to Vulture. "The music that works is the music that's relatable. Like Taylor Swift songs — when [you go through] a breakup, you put those on, 'cause they're relatable. You wanna party, you put on a Lil Jon track." Because the show stars eight vastly different personalities, DelVecchio says there's something for everyone to relate to when they tune in. 
Another thing that makes Jersey Shore so relatable to fans is what the roommates are physically doing — staying in a shore house. "A lot of people are like, 'Me and my friends used to get a shore house and do that every single summer,'" DelVecchio explained. "Or you used to have a girlfriend, like Ronnie and Sam, where you always fight but still love each other. And then there's always a party guy." While the drama that goes on in the shore house is relative, that doesn't make it any less relatable.
'Jersey Shore' isn't scripted, making it all the more relatable
Contrary to popular belief, Jersey Shore isn't a scripted reality series. The events that are seen on the show — including the fights — are as authentic as they come. And that's another factor that makes the series relatable to so many. "I feel like people in life do [what we do on the show], they just don't put it on film," DelVecchio told Bustle in 2018. "What has everybody else done when they were 21 years old?" Angelina Pivarnick challenged, adding: "I bet if there [were] a camera on most people, you would be shocked." 
Nicole "Snooki" Polizzi also touched on the authenticity of the series during the Bustle interview. "I think we were the realest reality show. I can watch every other reality show and tell you, 'That's not real, someone told them to say that.'"
'Jersey Shore' offers valuable insight 
Jersey Shore captured much of the cast as 20-somethings making mistakes and learning from them. Vinny Guadagnino told Bustle, "I don't think it's a bad thing for people to see us like that, going through our 20s, being real." Many fans would agree! "This is the way young kids back then would talk and make mistakes. It's not this sugar-coated thing where everyone is monitoring everything they're saying just so they can appease everybody," Guadagnino added. 
"We were young, so people watched us grow up [on the show]," Ronnie Ortiz-Magro added. "And we weren't produced. We didn't have people to say, 'Do this, act this way, this is where you're going.' We were put into the water and we swam." 
And the cast of Jersey Shore continued to swim into Jersey Shore: Family Vacation. Much to the delight of fans, the reboot seems to be just as entertaining as the original MTV series.